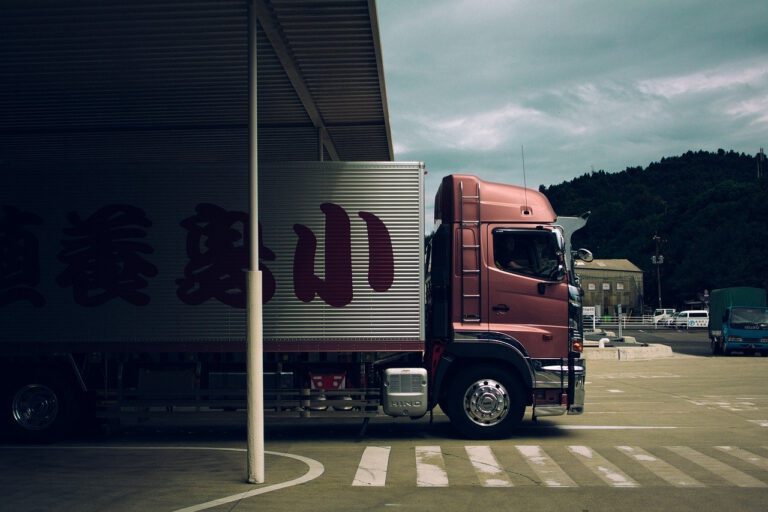 If you're looking for a viable business idea, a trucking company is a profitable choice. It may require substantial capital upfront, but you can enjoy a steady stream of income once your company takes off.
Q1 2020 hedge fund letters, conferences and more
When planning to provide transportation services to heavy freight, you should ensure that you have all your trucking contracts in order so that you won't encounter any problems when you start operating. You must also be aware of the different laws imposed in your industry by the state and federal governments.
Marathon Partners: There Is A "Compelling Opportunity" In US Cannabis
Marathon Partners Equity Management, the equity long/short hedge fund founded in 1997, added 8.03% in the second quarter of 2021. Q2 2021 hedge fund letters, conferences and more According to a copy of the hedge fund's second-quarter investor update, which ValueWalk has been able to review, the firm returned 3.24% net in April, 0.12% in Read More
Here are the basic steps to start a trucking company:
1. Create a Solid Business Plan
The first thing you should do when building an enterprise is to create a step-by-step business plan that will guide you for the present and future of your company. It's a document that provides readers with a holistic idea of the goals that you want to achieve with your trucking company, as well as the steps that you'll be taking to fulfill them.
This document is an essential part of starting a business, especially for gaining the trust of potential stakeholders. You increase the chances of getting the support of investors when they see how well you've done your research on the market and the viability of your idea. Plus, even if you plan on starting a sole proprietorship, a well-written business plan can give you direction for the long-term when you're faced with the distractions of daily operations. The business plan will help you avoid common small business mistakes.
Your business plan should include the strategies you have in place to make the most of your current resources. It should also contain your goal for the future, which is typically three to five years down the line. You should be clear about when you aim to have more assets and profitability.
2. Process Legal Documents and Permits
After crafting your business plan, you must take care of the compliance of your company with the relevant laws. The US government has created trucking safety rules for operators and drivers to follow.
These are the documents and permits that you should file with the state or the federal government:
USDOT Number - You must get a registered number from the US Department of Transportation (USDOT). The USDOT number is used to track your business' safety data, inspections, and crash investigations.
Operating Authority - If you plan on transporting freight across state lines, you must acquire an operating permit first.
Heavy Vehicle Use Tax - This applies to all trucks that are heavier than 55,000 pounds.
International Registration Plan - The IRP's registration fees are distributed depending on the distance that your trucks have traveled in each US state.
International Fuel Tax Agreement - The IFTA is processed to report fuel usage of carriers that drive in multiple states. It has a decal that you must stick to your truck.
3. Prepare Your Trucks
If you have enough capital, buy your trucks rather than renting them. Nonetheless, you can take out different types of leases depending on your needs.
With an operating or full-service lease, you are responsible for the maintenance, taxes, and permits for your trucks, but you can walk away at the end of the contract. Terminal rental adjustment clauses (TRAC) lease, on the other hand, entails a small down payment, which is considered when the rent period ends if you want to purchase the vehicle. Lastly, a lease-purchase plan is available for operators with bad credit. However, you may end up paying more for this type of financing.
4. Get Insurance
Insurance may be an additional overhead cost, but it safeguards you against potential problems that your trucks and drivers may face in the future. Some coverages are also required by the government, such as primary liability. You should insure your cargo as well so that you don't have to worry too much about freight damage or theft.
5. Look for Clients
Lastly, promote your business so that you'll attract clients. Take care of them so that they'll return for more of your services. A trucking company typically operates in a business-to-business (B2B) setup. So, make sure that you have the necessary legal documents to show your compliance and professionalism.
Conclusion
Starting a trucking company is a viable business option if you have enough capital. Before anything else, you must craft a business plan that includes the details and plans for your enterprise. Next, process the legal documents as well as the insurance coverage for your vehicles to ensure compliance and safety. Lastly, promote your company so that you can attract clients and grow your business. Follow the tips above for a thriving trucking company.