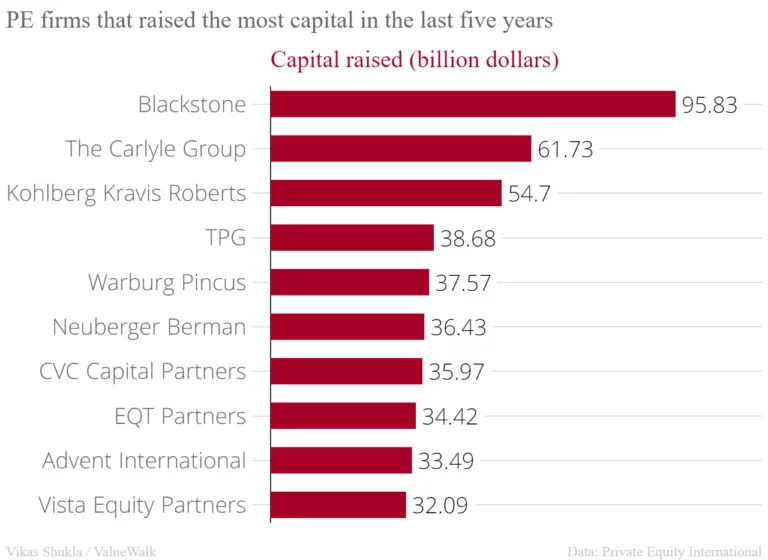 Private equity firms are armed with massive amounts of cash as they navigate the economic and health crisis caused by the COVID-19 pandemic. The world's top 300 biggest private equity firms have raised a total of $1.988 trillion in the last five years, according to Private Equity International's 2020 PEI 300 report. Here we take a look at the ten most extensive of them.
How Private Equity Firms Operate
PE firms pool capital from accredited investors who have a relatively high-risk tolerance. They invest the money in privately-held businesses, hot startups, leveraged buyouts, and other opportunities. Private equity firms often take a long-term view of maximizing the value of their investments. Investors putting their money in a PE fund stay invested for a specific period, ranging from 3-12 years. Many analysts spend a few years working in investment banking before doing work related to PE investments. Many hedge firms or PE shops require financial modeling and investment banking experience to get a job.
World's Top Private Equity Firms
The Private Equity International's latest PEI 300 ranking is based on the number of capital PE firms have raised from investors between January 2015 and April 2020. According to the report, the top 10 biggest private equity firms have collectively raised $461 billion in the last five years.
This Value Fund Is Well-Positioned For The COVID Recovery
DG Value Partners II, LP Class A was up 1.36% net for May, while Class C returned 2.56%. Class A has returned 18% net so far for 2021, while Class C is up 34.5% net for the first five months of the year. DG Capital touts itself as "experts in middle market event-driven investing." The Read More
One firm that usually makes a list for PE funds raised is Apollo Global Management. This usually top 10 PE firm has $414 billion in assets under management, of which $73 billion are in private equity. According to the PEI rankings, Apollo Global Management is number 14 on the list.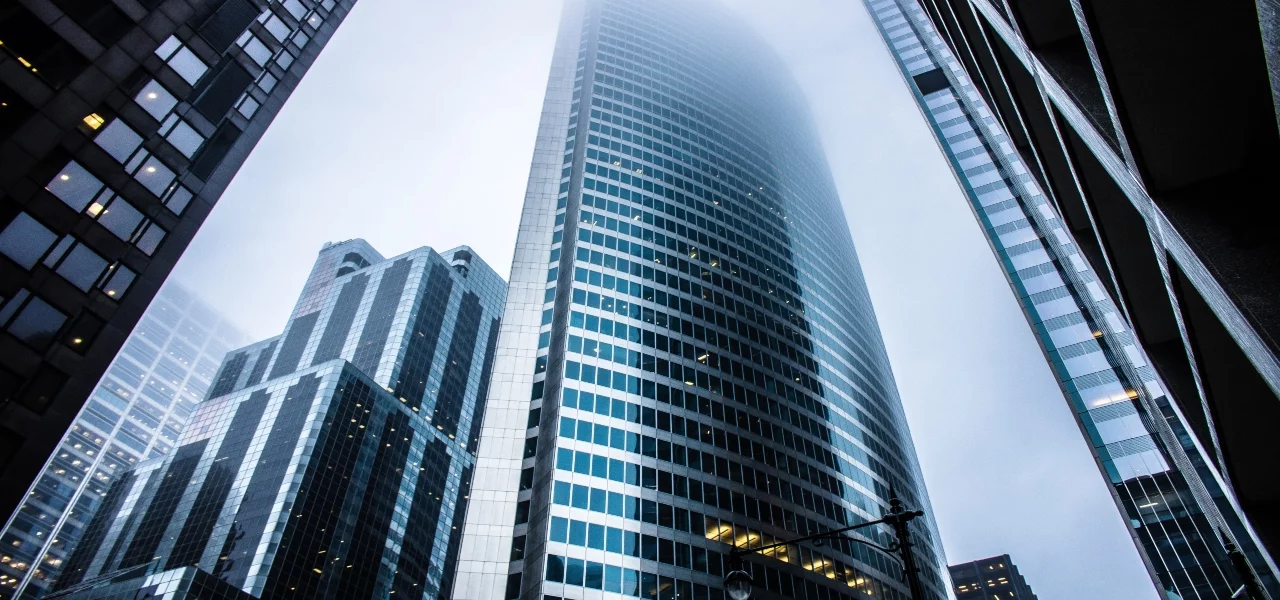 10- Vista Equity Partners, $32.09 billion
Founded by Robert Smith and Brian Sheth in 2000, Austin-based Vista Equity has $57 billion in total assets under management. It invests primarily in technology startups, and sometimes also makes passive equity investments in early venture companies. Vista Equity Partners has raised $32.09 billion from investors in the last five years. Earlier this year, it invested $1.5 billion in India's Jio Platforms.
Robert Smith was in the headlines over a settlement with the IRS related to tax fraud. Smith is said to cooperate with regulators after admitting to evading hundreds of millions of dollars in taxes. According to a recent news report, Sheth will be leaving Vista following the scandal, which has forever changed how Wall Street views the iconic PE fund.
9- Advent International, $33.49 billion
At number nine on the top 10 list, Boston-based Advent International engages in buyouts, growth investing, and strategic restructuring. Since its inception in 1984, Advent has completed about 350 transactions across North America, Europe, Asia, and Latin America. According to PEI 300, it has $56.80 billion in assets under management.
8- EQT Partners, $34.42 billion
EQT is one of the only two non-US private equity firms on this list. The Swedish PE firm was founded in 1994 by the powerful Wallenberg family, AEA Investors, and SEB and has invested in more than 200 companies across North America, China, and Nordic countries. EQT Partners has raised $34.42 billion in the last five years.
7- CVC Capital Partners, $35.97 billion
Luxembourg-based CVC Capital Partners is the most prominent non-US private equity firm in the world. It has raised $35.97 billion in the last five years. Founded in 1981, CVC started as the European subsidiary of Citicorp Venture Capital (CVC). It spun out of Citicorp in 1993 to become an independent PE firm. While a European based company, CVC is a global juggernaut with over 400 employees and offices in 24 locations worldwide.
6- Neuberger Berman, $36.43 billion
New York-based Neuberger Berman has raised $36.43 billion in the last five years, according to the PEI 300 report. It raises capital mainly from sovereign wealth funds, pension funds, charity organizations, and high net-worth individuals. Its employees wholly own the firm. Lehman Brothers acquired Neuberger Berman in 2003, but the PE firm survived its parent company's collapse in 2008. The firm has been noted for its successful comeback from the bankruptcy of Lehman and the financial crisis.
The firm was founded in 1939 right before World War II. The CEO of the company is George Herbert Walker IV, a second cousin of former US President George W. Bush.
5- Warburg Pincus, $37.57 billion
Founded in 1966, Warburg Pincus focuses on growth investing. It has invested in approximately 900 companies around the world. Warburg Pincus invests across technology, media, healthcare, financial services, retail, and industrial manufacturing sectors. It has attracted $37.57 billion capital from investors between January 2015 and April 2020.
The investment firm's strategies include using its knowledge of local markets to play a role in the impact and development of a business. The investment firm analyzes the company, competition, debt structure, history, and broad macro trends; this is true whether the investment is an initial public offering, growth capital, a leveraged buyout, or a complex recapitalization.
4- TPG Capital, $38.68 billion
San Francisco-based TPG Capital focuses on growth investing and leveraged buyouts. It invests in a wide range of sectors including telecom, media, healthcare, technology, and retail. Earlier this month, TPG Capital invested $600 million in India's Jio Platforms. TPG raises capital from sovereign wealth funds, endowments, pension funds, and insurance companies.
A recent article in The New York Post's business section states that the investment giant had considerable gains on debt purchased in J. Crew.
3- Kohlberg Kravis Roberts (KKR), $54.7 billion
Kohlberg Kravis Roberts (KKR) is the world's third-biggest private equity firm; KKR has raised a staggering $54.7 billion from investors in the last five years. Former Bear Sterns employees Jerome Kohlberg, Jr., Henry Kravis, and George R. Roberts, formed KKR in 1976. It has offices in 16 countries. KKR is notorious for aggressively leveraged buyouts, including TXU Energy in 2007 and RJR Nabisco in 1976.
Investment firms like KKR are launching large buyout funds to capitalize on recent market turmoil. The number two listed firm on the top ten list, recently made investments in the Italian telecommunications business, FiberCop.
2- The Carlyle Group, $61.73 billion
Founded in 1987, Washington, DC-based The Carlyle Group has initially been an investment banking boutique. Today it has become one of the world's largest private equity firms. Carlyle Group focuses on growth capital and real assets. It attracted bad press in 2001 when it invited Osama Bin Laden's family member Shafiq Bin Laden as the 'guest of honor' at its investing conference.
The PE firm has been capitalizing on acquisitions and investment in distressed investments as the Coronavirus plagues industries worldwide. Carlyle is among other top private equity firms looking to invest in the debt of distressed firms. In general, well-capitalized PE firms are poised to use their risk management and position to extract value from distressed investments.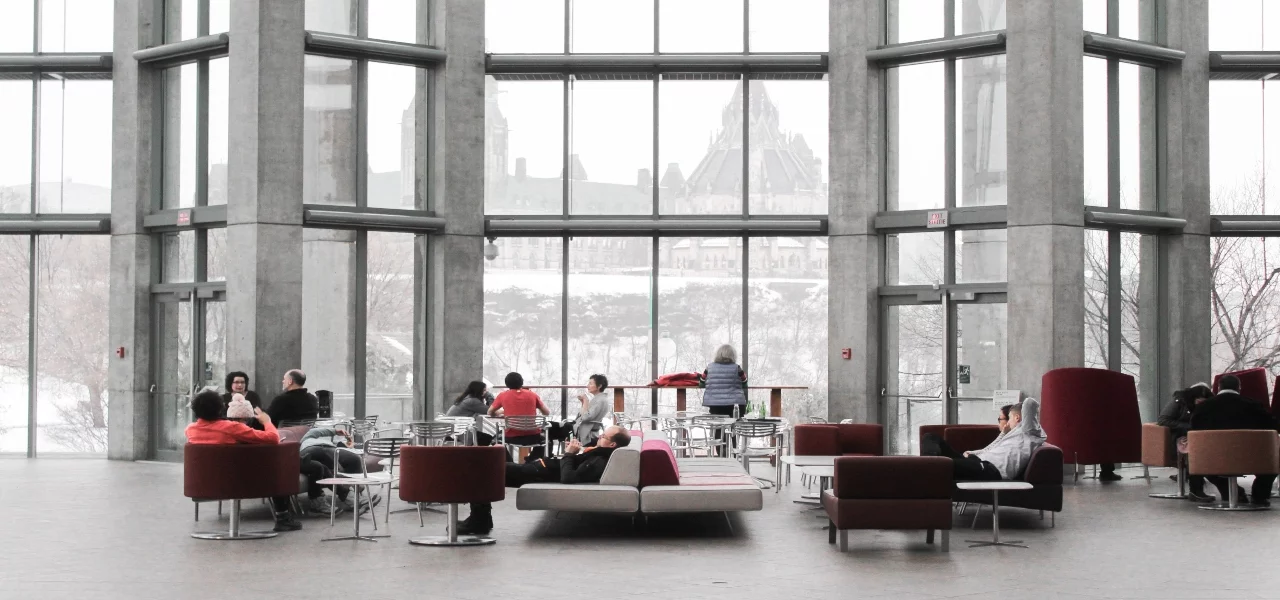 1- The Blackstone Group, $95.83 billion
Peter Peterson and Stephen Schwarzman 1985 founded The Blackstone Group. The Blackstone Group, listed on the New York Stock Exchange as ticker BX, has retained the largest private equity firms' top spot. Its five-year funds raised total stood at $95.83 billion, much higher than the Carlyle Group's $61.73 billion. New York-based The Blackstone Group is one of the largest leveraged buyout investors. It has invested in popular brands such as Hilton, Leica Camera, SeaWorld, and Freescale Semiconductor. In 2014, the vehicle sold hundreds of consumer-based fast-food chain restaurants to Houston Foods.
While usually encountering much success, Blackstone Group has had mixed returns of late on its credit investment in distressed companies; this is even though the Coronavirus pandemic led to many layoffs in positions across the economy and more restructuring companies. The PE firm is a giant in the real estate industry, routinely closing investments over $1 billion for its portfolio companies.
FAQs
What is investing in private equity?
Private equity firms raise capital from investors and form a fund to inject funds into promising portfolio companies. PE firms usually return this cash via fees and carried interest.
What private equity firms do?
Private equity firms attempt to generate returns for their businesses and clients. Wealthy clients place money with managers to finance companies with a promising future.
Who invests in private equity firms?
The Securities and Exchange Commission has strict rules on investing in venture capital or private equity investments. The law right now requires one to be an accredited investor or institutional fund.
How do private equity firms make money?
Private equity investment managers make money in two ways; 1. from fees charged to their clients 2. carried interest which is calculated based on the profits.
Why do companies sell to private equity firms?
Business owners sell their companies to PE funds when they need to finance more ventures, fund operations, or exit (usually retirement). Private equity ownership allows a business (in theory) to snowball due to extra funds and expertise.
Conclusion
Tech is bringing rapid changes to the private equity world, but there is a more significant threat unrelated to the internet; populism. Private equity is increasingly under criticism for its alleged role in "gutting" businesses, firing workers, loading on debt, and making a profit. Medical billing is an area where the user experience has been negatively impacted by the supposed role private equity firms play in the sector. Whether the allegations are true or false is irrelevant, the perception is a significant headwind for small and large private equity operators. It is likely only to increase as time goes on. Smart managers will pay attention to the public's ire and try to implement practices that will help grow companies and reward workers.