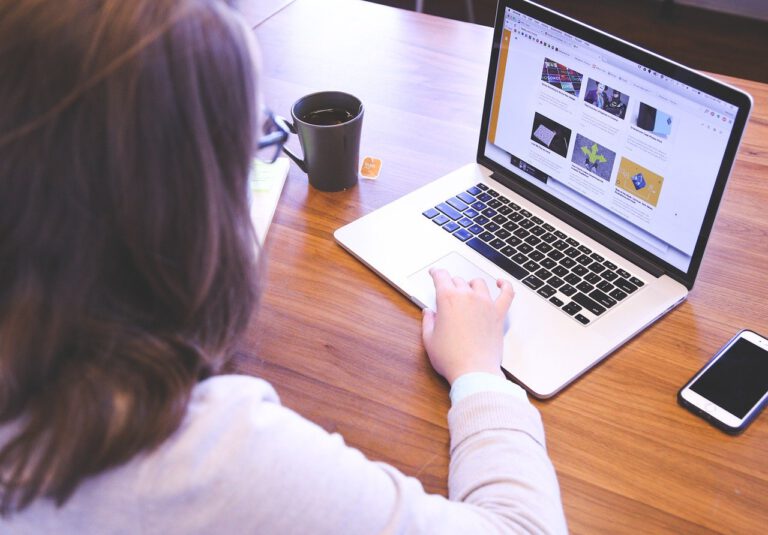 Faxing is a prevalent part of business communication today. Despite its age, millions of fax machines are still in operation worldwide. But are they secure?
Q1 2020 hedge fund letters, conferences and more
If you're still using a fax machine for your small business communication needs, there are new security regulations meant to scrutinize businesses that work with personally identifiable information.
Philip Carret And Warren Buffett: Why Sell If There's Nothing Wrong?
Philip Carret was an investor and founder of Pioneer Fund, one of the first mutual funds in the United States. Carret ran the mutual fund for 55 years, during which time an investment of $10,000 became $8 million. That suggests he achieved a compound annual return of nearly 13% for his investors. Q1 2021 hedge Read More
Why It's Safer to Fax Online
What does this mean for your small business? You need to think of switching to modern solutions, such as online faxing. Like many businesses planning to do the same, there's a lot to consider as you switch. In this article, we look at the risks of using a fax machine and provide more insights into why it's safer to fax online.
Human Error and Lack of Encryption
According to eFax, a leading online fax service, one of the biggest challenges that small businesses face is the need to secure their fax communications. Human error is the biggest risk when protecting confidential data. For those using fax machines, all it takes is a wrong misdial or other human error to cause a data breach, when wrong documents get into the wrong hands.
Most fax machines still use analog lines to send and receive faxes, which can't be encrypted, leaving them wide open to attacks. With fax technology evolving and becoming a key component of modern digital workflows, small businesses need to adapt to alternative solutions to avoid such risks. Online faxing offers enhanced security that helps minimize these risks.
The Risk of Hacking
It's easy to assume that fax machines can't be hacked like computers or emails. But the truth is, fax machine safety is lacking, especially in small businesses that don't invest in more secure systems. This is mainly because of widely unchanged fax transmission protocols, which have continually made the fax machine technology vulnerable to hacking.
Most small businesses use all-in-one fax machines that connect to the rest of the IT systems. One feature in particular - the fax to email option, is enough to compromise your entire network. This "faxploit" was extensively documented in a Checkpoint Research that revealed serious vulnerabilities in the transmission protocols of all-in-one fax machines.
Keeping your business faxes, both in transmission and those in storage, secure is a priority. Online security faxing uses the most advanced security and encryption protocols to protect your most sensitive documents. This is vital if your small business operates in a highly regulated industry where you need advanced protection and have to ensure compliance with regulations.
Unauthorized Access to Confidential Documents
Unauthorized access to confidential documents is another major concern for small businesses that use fax machines. While most businesses have operational protocols that define the guidelines on how to use and operate a fax machine, and who has access to the fax machine, some employees don't follow these rules. What does this mean?
Anyone with unauthorized access could look as your fax machine receives confidential documents. Someone could walk past the fax machine and glimpse the fax documents coming in. Someone could also take documents they're not allowed to see. In the past, this was not an issue unless there was malicious intent or unauthorized purpose behind such actions.
But today, with stricter regulations, any unauthorized access to confidential documents or data is a breach under the latest regulations. Online faxing offers enhanced safety in your fax data transmission, allowing you to protect your business, employees, and customers or clients against such risks that could lead to data security compliance issues.
The Switch to Online Faxing
Considering that faxing is still a vital part of business communication today, it can be made safer by changing to technology instead of using fax machines that lack the layer of security that's needed in today's digital world. Contrary to belief, you don't have to get rid of faxing in your small business. You can still continue using faxing in digital form, with online faxing solutions.
The switch to online faxing
The switch to online faxing may seem intimidating for small businesses, but just like other digital solutions, the process is seamless, and all the latest security measures can be applied to ensure safe faxing. Modern online fax services provide advanced encryption and full connectivity that allows you to send and receive faxes simply by email.
Conclusion
In a world where technology is evolving in almost every business sector, small businesses need to adapt fast and switch to more secure and efficient solutions. Faxing is one of those core business operations where small businesses have lagged in adopting new technology. Switching from analog fax machines to digital online faxing is a perfect solution.
Online faxing allows you to fax from anywhere using a computer, tablet, or smartphone. No fax machine is required. Service providers offer a wide range of online fax features like online file sharing, electronic signatures, enhanced security, large file sharing, and online fax storage to suit your business needs. Be sure to pick the right online fax service for your small business.