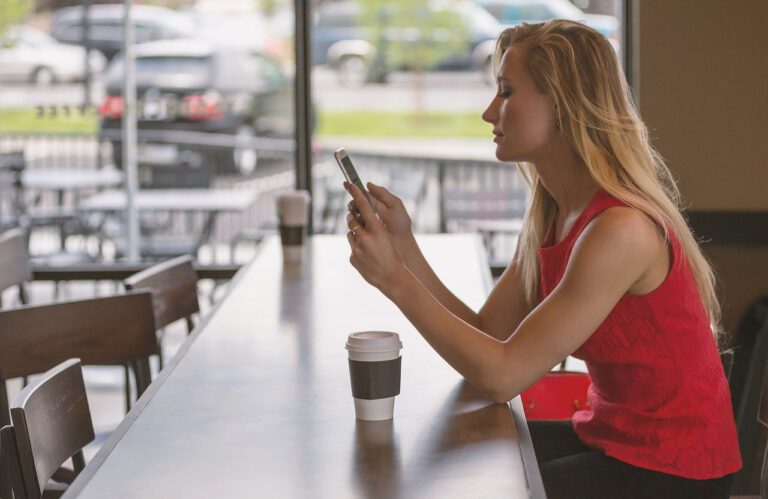 Business phones services have a long way both in terms of use and technology. They are no more seen as a tool for simply making and receiving calls. Instead, they allow the company to connect with the employees and customers in a simple and efficient manner. Moreover, modern-day unified communications systems allow employees to connect via phone, video, and text, thus giving them flexibility in reaching out to potential or existing clients.
Q1 2020 hedge fund letters, conferences and more
Additionally, coronavirus pandemic has magnified the need for a secure and reliable enterprise phone systems. At a time, when businesses have been forced to implement work-from-home, need for a reliable and efficient business phones services has become more important than ever.
Greenlight Capital Full Q2 2021 Letter: Einhorn Thinks Inflation Is Here To Stay
David Einhorn's Greenlight Capital returned -2.9% in the second quarter of 2021 compared to 8.5% for the S&P 500. According to a copy of the fund's letter, which ValueWalk has reviewed, longs contributed 5.2% in the quarter while short positions detracted 4.6%. Q2 2021 hedge fund letters, conferences and more Macro positions detracted 3.3% from Read More
Business phone services have also transformed drastically to keep pace with the changing business needs. For instance, the traditional communication hardware, such as PBX technology, has now been replaced by a range of cloud services. Modern communication systems allow the employees to join the enterprise company's unified communications network using just an app.
Even though enterprise phones systems have vastly improved, one needs to examine a number of factors before picking the right one to support their company. These factors include automated assistants, options for several phone lines, quick and simple configuration process, mobile apps, transcriptions and of course pricing.
Evaluating business phones services on all these factors to choose one that best suits your business could prove a headache. To save you from this onerous task, we have examined popular business phones services, and shortlisted the best five. These are:
Nextiva
Nextiva offers the leading enterprise phone system for 2020. Nextiva offers serious value for your money, thanks to its impressive balance of pricing and features. Also, their online management platform is simple to use, making it easy for technology teams to manage the whole platform. Strong customer support is also one of its selling points and it constantly comes out with new features based on the feedback from the users. According to Gartner, 94% of the customers are satisfied with Nextiva.
Another benefit of using Nextiva is its voice technology integrations, such as customer relationship management (CRM) integration features. This means you can easily integrate your phone system into your existing customer relationship management software.
Nextiva's pricing starts from $19.95 per user per month.
8×8
It is one of the cheapest options available to enterprise companies. The starting plan that 8×8 offers is 8x8 Express. This plan with a lot of basic but essential features costs just $12 per month. The company offers a free 30-day trial. Such low pricing makes the plan perfect for very small business or start-up to try phone services without making much investment. 8×8 could prove a handy service for those outside the U.S. as well. It offers local numbers in more than 75 countries and toll-free numbers in over 110 countries.
Ooma
It also offers affordable pricing and the scalable solutions that can grow with the growth of the company. Setting it up is also pretty easy. A person without any technical experience can set it up in a few minutes. Ooma advertises only two plans - Ooma Office and Ooma Office Pro. The service is also popular among growing companies for its remote features.
Vonage
Vonage has always been known for its home phone service, but they offer enterprise solutions as well. Vonage is known for offering reliable, high-quality and easy to use communication system. It touts itself as an all-in-one solution for all business sizes. It offers several plans, including the starting plan of $19.99 per month per user for up to 10 users. All the plans include basic features, such as HD voice, business SMS, call log reports and mobile apps for iOS and Android.
Grasshopper
It is one the best business phone services for those with a mobile business, or those who regularly work out of office. Grasshopper has iOS and Android app that allow users to make and receive phone calls on the mobile using their business number. This helps the user to keep personal and business calls separate. GrassHopper offers three plans and several extensions for each plan. It's starting plan Solo costs $26 per month for one phone number and three extensions.
Each of the above five business phones services are suitable for enterprise companies and fast growing businesses. But, which of the above you want to go with is the decision that you need to make. Each of the above services offers one or more unique features. So, you need to assess which of these companies cater to your needs better: Nextiva, 8×8, Ooma, Vonage, or Grasshopper.