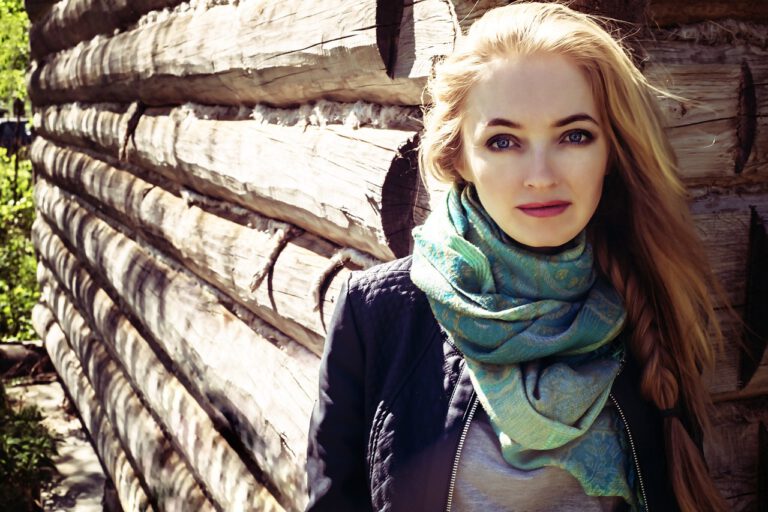 Many people feel tempted by the idea of investing in real estate properties. However, they are unsure whether they have what it takes to become a good landlord. And they have every right to feel uncertain. Becoming a real estate investor and a landlord comes with a lot of responsibilities that not everyone is capable of handling.
[reit]
Q1 2020 hedge fund letters, conferences and more
Peter Lynch: How Investors Can Find Their Edge
Peter Lynch was one of the best growth investors of all time. As the Magellan Fund manager at Fidelity Investments between 1977 and 1990, he averaged a 29.2% annual return. Q1 2021 hedge fund letters, conferences and more The fund manager's investment strategy was straightforward. He wanted to find growth companies and sit on them Read More
Four Must Have Skills If You Want To Be A Landlord
There are certain traits and skills the possession of which makes someone significantly more likely to prosper in the rental business. If your answer to the following 4 questions is "Yes", then you are most probably fit to be a landlord and to make money from traditional rental properties with an ease.
Are You Good With Numbers?
The first thing you need to do in order to become a landlord is to buy an investment property to rent out on a long term basis. Buying a positive cash flow property is a must for making money in real estate. This means that the rental income exceeds the recurring expenses, leaving some cash to go into your pocket each month. How much this positive cash flow is determines your return on investment.
To assure investing in positive cash flow rental properties with a high rate of return requires a lot of calculations. You need to consider the price of the property and the other startup costs such as down payment, closing fees, repairs, and furniture. In addition, you have to find rental comps to estimate for how much you can rent this property once you buy it and fix it. You also need to get reliable estimates of the monthly and annual expenses including property tax, home insurance, maintenance, utilities, and others. Then you have to calculate what return on investment you can expect on your property. Even if you use real estate investment tools like those available on Mashvisor and other websites, you still need to check all calculations to make a profitable investment decision.
That's why the first requirement for being a successful real estate investor and landlord is not only being good at math but also enjoying it. Otherwise, your real estate career will be a struggle.
Do You Enjoy Multitasking?
Another question which you should consider to know if you have what it takes to own and manage a rental property is whether you are able to handle many different things at the same time. It is not recommended to leave your 9-to-5 job as soon as you buy your first investment property. It usually takes a portfolio of at least 4-5 properties to make enough rental income to securely drop your regular job and become a full-time real estate investor.
Moreover, when you usually start out in real estate investing, you don't have the resources to hire handymen for all fixes and repairs that your income property requires. Hiring a professional property manager is not an option right away sometimes before you see how much income you will make and assure positive cash flow.
What this means is that you have to be ready to handle all aspects of being a landlord without losing your sanity or worsening your performance at your day job. Some of the issues which you will need to take care of include marketing your rental property, screening tenants, fixing problems with your property (sometimes in the middle of the night), collecting rent on time, and possibly dealing with tenants not paying rent or even evictions.
To be fit to become a landlord means performing well under pressure, staying organized, and being good at multitasking.
Do You Have People Skills?
Real estate is a people's business, and this holds true for all aspects of the industry including being a landlord. Having the right set of people skills is a must to invest in rental properties successfully. From the moment you decide to buy an investment property, you need to be able to work with others. You have to be capable of choosing the best real estate agent and working productively with him/her despite any potential personality issues. Alternatively, if you decide to buy your property without an agent, you should handle your relations and communication with the property seller in the right way to get the best possible deal. Getting a mortgage loan and closing the deal also requires working with many different real estate professionals and negotiating the optimal terms with them.
To get your newly purchased property in a rentable state, you might need to coordinate the work of multiple contractors to fix any outstanding issues. Even after you are already renting out, you will need to hire handymen and communicate efficiently with them when problems beyond your capacities arise.
At the core of your people skills is the ability to find good tenants and build a relationship with them. You have to be able to judge characters to select a good tenant who will be paying rent on time, without discriminating as it is illegal. You need to go beyond the obvious criteria such as past jobs, credit score, and recommendations from previous landlords to find renters who will not cause unnecessary trouble.
Once you have your income property occupied, you need to remain in constant communication with your tenants to make sure they stay happy without being overly intrusive. Also, you have to be able to stay calm when issues with your property arise even if your renters seem unreasonable and annoying.
All in all, you need great people skills to become a landlord and make money from real estate properties.
Do You Understand Legal Issues?
Last but not least, you will need to handle various legal matters as a landlord. This starts with buying a rental property and closing the deal. Getting a mortgage loan and property ownership entails many different legalities.
Furthermore, before renting out, you need to be familiar with the local landlord-tenant legislation with regards to tenant screening, rental agreements, repairs, rent increases, eviction, and many other issues. You should not only be patient enough to read all existing laws but also have the right background to understand them. Staying within legal limits is a must to avoid problems with the local authorities.
While having a legal background is by no means a prerequisite for becoming a landlord, you need to be willing to learn the local laws.
If you answer "Yes" to all the questions above, you are ready to be a successful, profitable, and happy landlord. After all, investing in rental properties is one of the best and safest ways to make money in the short (through rental income) and long term (through appreciation).