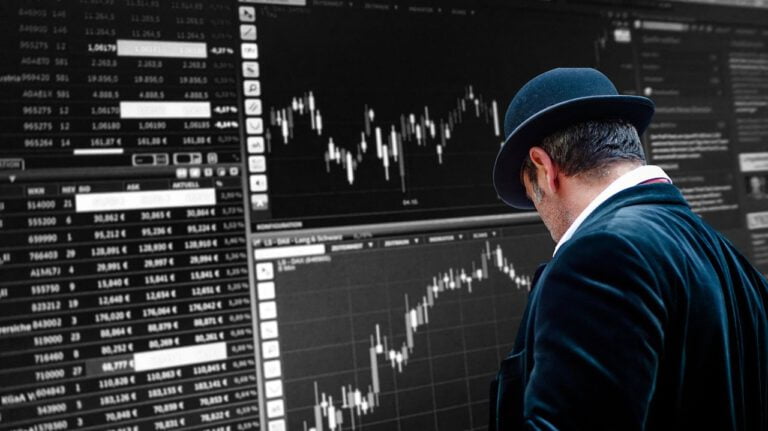 The following is an excerpt from  ValueWalk's interview with the CEO of Grizzly Research, an activist short selling firm. In this part of the interview, the CEO discusses Grizzly Research's objectives and the focus on short selling. The CEO whose identity is still anonymous will be revealing it shortly exclusively to ValueWalk. Please stay tuned for the full video interview with transcript or hear his top idea it our upcoming conference.
Interact with top investors like Grizzly Research and for a limited time get a 10% discount for a limited time by clicking here
Q1 2020 hedge fund letters, conferences and more
Peter Lynch: How Investors Can Find Their Edge
Peter Lynch was one of the best growth investors of all time. As the Magellan Fund manager at Fidelity Investments between 1977 and 1990, he averaged a 29.2% annual return. Q1 2021 hedge fund letters, conferences and more The fund manager's investment strategy was straightforward. He wanted to find growth companies and sit on them Read More
What's your objective and what was the inspiration behind the name Grizzly Research?
Yeah, I think it was pretty, pretty simple. So Grizzly just a spare wheel, we got to know bull and bear, began a bit more on public publishing bearish reports. And Grizzly is a cool animal. And so it's as simple as that. But ya know, we have a small team here, myself and then two analysts that working from our offices full time that are highly trained. We have one guy in Asia, who's doing underground investigations and diligence interviews, visiting facilities, all this kind of stuff. And then, of course, a network of people that we work with. We concentrate on finding differentiated insights on publicly traded companies. And we're looking probably more towards uncovering fraud. So what we try to do is we spend a lot of work and time and resources on uncovering facts that, you know, companies might want to hide from investors.
And of course, I think there's more to find in that area than terms of good news, you know, companies have a high incentive to put out good news in the press release and, and, you know, , and hide negative aspects from the public. This is where we found our niche where we will try and compete. And, you know, we specialise in finding these differentiated insights and data points, that are really meaningful and, you know, would be good to see for the public, but are a little bit hidden.
Can you tell me about your overall approach and are you a short seller only focus now?
Yeah, so Grizzly Research is only focused on short selling. So that's what we do here. Occasionally, we work with people that do mergers and acquisitions, and you know, for the buy side, we consult or somebody tells us who says: you guys are really good at finding what's wrong with the company. And we're looking to acquire these as a service company. Could you guys please have a look and see, you know, if everything's right there.
So, you know, it's a little bit of the work that Grizzly Research does on the long side, but you know, we are really short focused here. I think,  overall for myself, for example, personally, you know, I'm a patient investor there and invest money that I really don't need for, you know, a decade or more. And I like to buy and hold quality micro cap stocks for myself. But, again, that's not the business that Grizzly research is doing.
Stay tuned for the full interview soon!