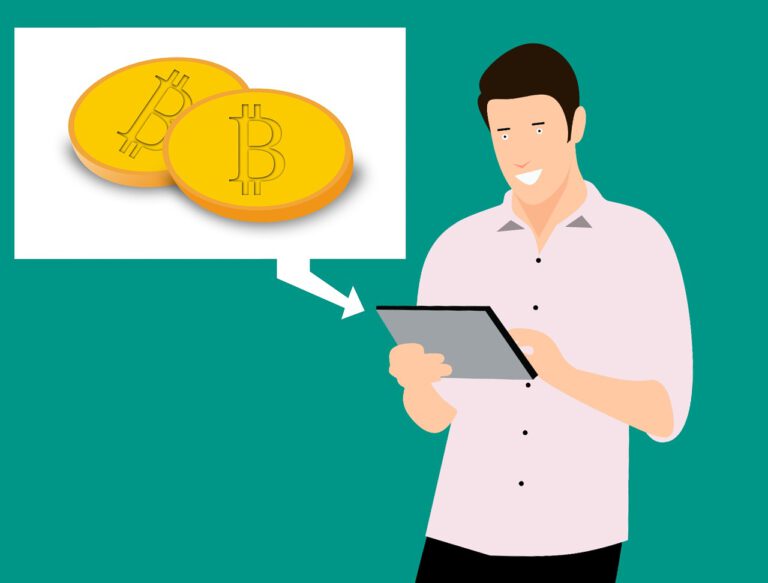 The current crisis has demonstrated a need for Supply Chain coordination at a state level to compensate for the limitations of severely impacted supply chains at all levels – local and beyond. It has proven equally needed at the federal level as well – to address unresponsive, opaque nationwide supply chains. Industry, trade, and non-profit organizations have been working together in a broad range of capacities to assist and accommodate State Level C2B outreach. The effort could eliminate inappropriately structured and grossly inadequate measure for manufacturing deliverables requiring a B2B strategy outreach.
Q1 2020 hedge fund letters, conferences and more
The Emphasis On Smart Supply Chain Initiatives
In the race to create truly Smart Cities further emphasis on Smart Supply Chain initiatives may lead to a complementary solution to this coordination effort. Smart City Models promote a better organization of local manufacturing resources for optimal response in times of crisis. They also provide increased economic, environmental, and quality worklife sustainability in non crisis times.
Sohn Investment Conference 2021 Coverage: Octahedron Capital, Glenernie Capital
The following is our rough coverage of the 2021 Sohn Investment Conference, which is being held virtually and features Brad Gerstner, Bill Gurley, Octahedron's Ram Parameswaran, Glenernie's Andrew Nunneley, and Lux's Josh Wolfe. Q1 2021 hedge fund letters, conferences and more Keep checking back as we will be updating this post as the conference goes Read More
Blockchain is accelerating the economic development of smart cities to connect local manufacturing buyers and machine shop suppliers to prospective customers around the US and globally. The implementation of blockchain allows smart cities to incentivize new job creation, cut security and networking costs using more secure data technology and create more democratized industry data sharing. All of this provides a more substantive foundation for clean technology implementation in local industry and city infrastructure.
San Leandro and Blockchain
While many cities entertain plans and actively discuss plans around becoming a smart city, the City of San Leandro has taken concrete steps adopting measures to put their money where their mouthpiece is. As such, San Leandro can and should be viewed as a shining example for other cities by embracing the future to create a tech and innovation ecosystem for the benefit of residents, businesses, and the environment. Mayor Pauline Russo Cutter and CIO Deborah Acosta led the city to identify the five pillars of its smart city transformation: IoT infrastructure, energy, education, entrepreneurship, and advanced manufacturing.
A notable opportunity to provide increased support for its manufacturing businesses arrived in 2016. San Leandro accepted the invitation to join the regional launch of the San Francisco Mayor's Office of Civic Innovation Startup in Residence Program. Through this program, the city began its cooperation with SyncFab, a smart manufacturing company that proposed a joint pilot program.
Mayor Cutter stated that, "San Leandro's partnership with SyncFab since 2016 has been useful in bringing new technology and improved ways of increasing sales to our manufacturing community. Throughout the years, we have maintained a strong industrial presence in the San Francisco Bay Area and SyncFab has brought a unique technology solution to our city. We are excited to see them connecting the local manufacturing ecosystem in ways that did not exist in the past."
"City leaders worked with our community over many years to create the digital and infrastructure roadmap that is helping to shape San Leandro," she added. "This roadmap guides us in using technology solutions to more efficiently manage municipal assets and support economic development while improving the overall quality of life for community members."
Depending On Global Supply Chains
Many of the early advancements of the tech and innovation ecosystem developments were led by the City's former Chief Innovation Officer, Deborah Acosta. "The critical need to create transparency in manufacturing supply chains has been hiding in plain sight for decades. Today we see why U.S. manufacturers have depended on global supply chains to make products, relying on mobility and cheap labor to offset risk. Sudden disruption of those global supply chains provides U.S. industrial Buyers an opportunity to embrace the transparency, speed, and security of SyncFab's unique digital procurement platform to find local qualified fabrication shops. Sellers can see what Buyers are demanding and respond to the demand – real time. City Economic Development professionals love the increased investment, jobs, business tax revenue and increased community satisfaction that comes with economic growth," she said.
Not just in California, but all around the US smart cities have a lot of potential when it comes to embracing change. Many of them that lead the way in many aspects of innovative solutions, have been modernizing regional industrial clusters for years.
Controlling the spread of COVID-19 in a city requires identifying millions of points of data as each inhabitant is an individual data point with numerous path options. The contagiousness of coronavirus allows exponential transmission from a single person to hundreds if caution is not exercised. Data needs to be processed in a time-sensitive manner to ensure the greatest containment potential. Relying on hospital administered tests alone to gauge cases will greatly slow and limit the ability to understand the nature of the pandemic. Asymptomatic and untested cases can only be predicted through complex measuring tools. Missing cases is the dangerous outcome of not having smart infrastructure.
Smart City Sensors
Smart city sensors are being used to track the movement of coronavirus infected citizens. By understanding which neighborhoods are most at risk, the appropriate medical response can be issued. Furthermore, these sensors grade cities on how well they are following social distancing protocols. This method has been adopted by cities globally to great effect, especially in Japan and South Korea.
Drone and traffic cameras have been tested to monitor the movements of pedestrians and traffic. Local governments can, consequently, keep precise, updated predictions on cases. Grocery stores and hospitals providing data of stock can determine what essentials to reorder.
Coordination then can be facilitated with state and federal governments to understand which cities require which supplies in which neighborhoods. Failure to coordinate supply chains has the potential to waste necessary, finite supplies. Evenly distributing goods across the nation is not a solution as different areas have different needs. Smart city technologies enable the identification of areas requirements. Adjacent cities can share collected data to help enable prevention and trade resources. The shortage of ventilators is one example of why supply chains must be updated with new blockchain technologies and management tools.
A further step for the technology would be predicting when soft openings can occur. Certain cities are handling the pandemic better than others. Therefore, these cities can safely begin normal operations first and jumpstart their economies. However, the correct timing must be backed by a large collection of data to ensure a second spike does not follow.
These same crisis measures would be useful in peace time to streamline orders and reduce operational costs. Smart city tools additionally monitor consumption of energy, quality of air, flooding, and weather. Therefore, smart cities can help curb climate change by effectively allocating energy throughout the city grid.