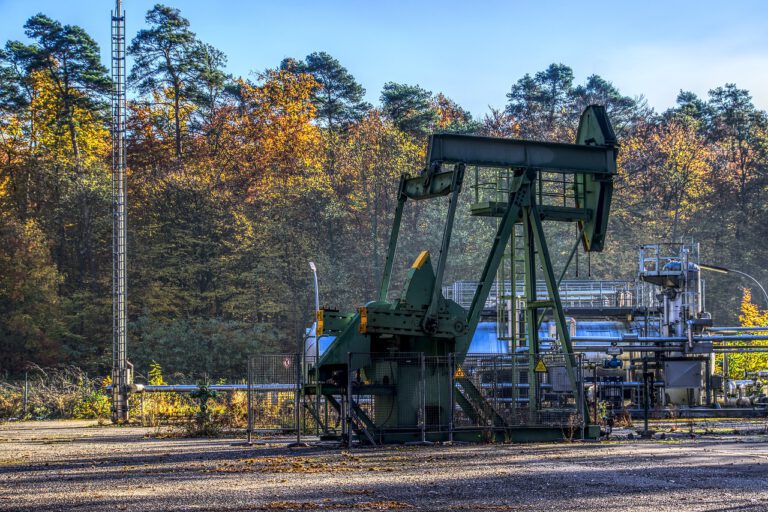 Oil prices fell deep into negative territory this week as the glut has producers paying companies to take their oil out of storage. Monday marked the first time in history that oil prices plunged into the negative, and the pressure continues today.
Oil futures flip into negative territory
The oil market is experiencing unprecedented pressure on demand as the COVID-19 pandemic has resulted in massive shutdowns as people are forced to stay home instead of going to work. West Texas Intermediate crude futures fell to their largest discount in history to those for the following month, resulting in what's known as contango.
It basically means there's much more oil than what is needed. The current contract expires at the end of trading today. That's worsening the discount as investors trade their soon-to-be outdated futures for contracts with dates that are further out. The current contract is for May delivery, and it fell 30% to $12.85 a barrel. June futures fell to $14.60 a barrel. CME Group said trading on WTI's June contract was halted three times due to the extreme volatility in the market.
Jim Chanos Unveils Lastest Short As Fund Manager Bets On Further Market Declines
Jim Chanos has a new short target in his sights. Earlier this week, the hedge fund manager disclosed that he is betting against "legacy" data centers that face growing competition from the trio of technology giants, which have previously been their biggest customers. The fund manager, who is best known for his winning bet against Read More
Bloomberg explained that tens of billions of dollars are traded in WTI futures every day. Usually those trades are settled financially, but contracts that aren't closed out at expiration must be liquidated with a physical delivery of oil. That oil goes to the storage hub in Cushing, Okla.
Here's what negative oil prices mean
However, the Cushing facility is filling up with oil due to plunging consumption caused by the stay-at-home orders in the U.S. and the price war that flooded the markets with oil. Crude stockpiles jumped nearly 16 million barrels over the three weeks through April 10. The Energy Information Administration reports that the facility has room to store 76 million barrels of crude oil. Space is running out fast as crude stockpiles reached 55 million barrels.
Since space is running out, sellers are starting to pay buyers to take their oil. The price for WTI crude plunged to -$37.63 per barrel. Bloomberg explained that for some producers, it can be less expensive in the long term to pay someone to take their oil instead of shutting down production or finding storage space. Many producers are concerned that closing their wells would cause permanent damage to them.
CNBC explains that international oil hasn't been hit as hard as U.S. oil. Brent crude is down 23% to $19.67 a barrel. The wide difference between U.S. and international oil is the amount of available storage.
How independent refiners could benefit from contango
In a note today, Credit Suisse analyst Manav Gupta explained that independent refiners should benefit from contango. He explained that refiners purchase their crude 30 to 60 days in advance. It means that by the time it reaches the crude distillation unit, there's a 45-day lag in the price of feedstock.
Whenever the front month is trading at a big discount to futures for the following two months, refiners end up running crude barrels that will be much cheaper than spot prices would indicate 45 days from now. He said refiners benefit because they bought the crude cheaper than spot prices by paying 45 days ago when prices were significantly lower.
When the futures contract rolls over today, crude for June delivery will be trading at about a $6 per barrel discount to July and $8 per barrel discount to August. He said this is important because unlike refining cracks, in which refiners see a margin capture, the contango benefit is fully reflected in refining gross margins. Based on the current contango, refiners could see a margin increase of $7 per barrel on crude they will be running 30 to 60 days from now.
He expects Delek US Holdings and HollyFrontier to be the biggest beneficiaries of the current contango. He also expects companies with spare storage in Cushing, the Permian and the Gulf Coast will benefit from contango storage trades.
Manav also noted that during times of steep contango, there tend to be a lot of distressed barrels of crude. In the past, Valero Energy and Phillips 66 have made the most of distressed barrels, so he also expects them to benefit.
Updated on