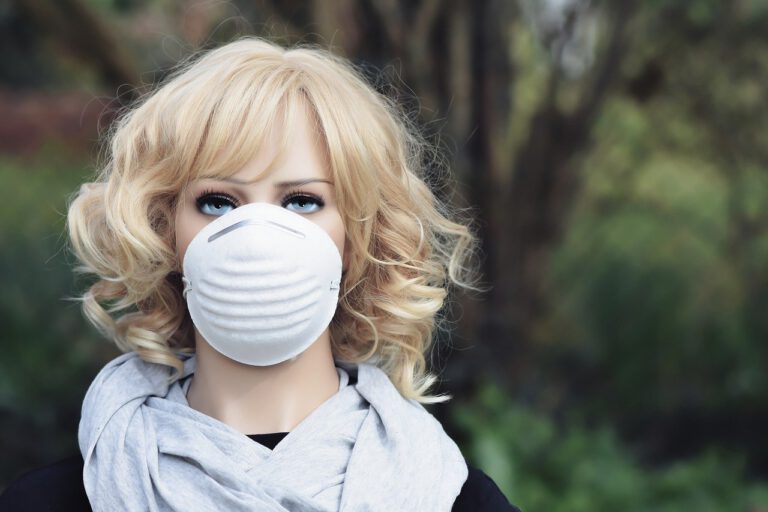 To Fight COVID-19, GWU Offers Mindfulness, Not Protection; It Announced Return to Classrooms Despite Risks, Then Retreated
Q1 2020 hedge fund letters, conferences and more
GWU's Response To The COVID-19 Pandemic
WASHINGTON, D.C., (April 27, 2020) -  Faculty at the George Washington University [GWU] were told in an email that "as part of our university's response to the COVID-19 pandemic," they were being provided with an on-line "collection of mindfulness, sleep, and movement exercises," reports public interest law professor John Banzhaf.  The email was signed by Dana Bradley, Vice President and Chief People Officer.
Alluvial Fund May 2021 Performance Update
Alluvial Fund performance update for the month ended May 2021. Q1 2021 hedge fund letters, conferences and more Dear Partners and Colleagues, Alluvial Fund, LP returned 5.4% in May, compared to 0.2% for the Russell 2000 and 1.0% for the MSCI World Small+MicroCap . . . SORRY! This content is exclusively for paying members. SIGN UP Read More
But, having already announced plans for a return to in-classroom instruction this fall - despite the unavoidable risks posed by the deadly and highly contagious coronavirus which experts say will still be present at least through the fall term - and then retreating only days later, GWU has refused to offer any assurances, much less specific plans, that faculty members and students who are at especially high risk for contracting COVID-19 will receive any of the protections or accommodations required by law, being proposed by experts, and offered by other universities.
GWU has publicly acknowledged on its web site that "early information indicates some individuals are at a HIGHER RISK of getting VERY SICK from this virus. This includes: Older adults and People who have serious chronic medical conditions including heart disease, diabetes and lung disease." [emphasis added]
GWU Faculty May Be Filing Formal Legal Complaints
As a result of its refusal to provide any assurances regarding safety from contagion, the university has been put on legal notice that some faculty whose medical conditions put them at "higher risk of getting very sick" from the virus may be filing formal legal complaints under the Americans With Disabilities Act, the D.C. Human Rights Act (which prohibits discrimination against people with disabilities), the general duty clause of the Occupational Safety and Health Act, and other programs under which they may be entitled by law to obtain some of the protection experts are saying is necessary.
For example, an article in Inside Higher Ed proclaims that, "to open responsibly, colleges must minimize the risks" to faculty: "they should be given a choice between working with good personal protective equipment (PPE) or stepping away for a year on furlough pay."  Furthermore, it says, "those 60 or older or who are otherwise at high risk should be asked to teach the limited number of remote classes that will have to be a part of a responsible reopening."
Some universities such as the University of Michigan have gone even further, promising that "employees approved for furloughs would be eligible to file for unemployment compensationduring the period of absence. The university premium portion of insured benefit plans (health, dental, long-term disability, life) will continue to be paid by the unit, and the employee contribution for health plan coverage will be waived during a furlough."
GWU COVID-19 And Faculty
Banzhaf argues that, although many businesses plan to be operating in September by observing necessary social distancing guidelines to limit the spread of the deadly and highly contagious coronavirus, the same probably should not be true for teaching in crowded classrooms.
That's because classrooms seem to present unique coronavirus contagion problems not shared by other segments of society which, by September, may well be returning to something like normal.
For example, retail stores can (and are beginning to) provide transparent plastic barriers between shoppers and cashiers, the number of customers permitted in an establishment at any time can easily be limited, and customers can be required to wear masks during the very brief time they are in the store - an arrangement not really workable in a university classroom.
Businesses May Operate Normally
Likewise, many businesses may be able to operate nearly normally, and at low risk from coronavirus contagion and infection by September, if most employees have private offices or work in their own cubicles, and closely and responsibly cooperate with each other to avoid any close contact when leaving from their individual office or cubicle to go to a restroom, water fountain, etc.  Arrivals and departures from the office can be staggered, or otherwise limited, so that no two employees enter or leave at the same time, use the same elevator or stairwell together, etc.
In contrast, even with students permitted to occupy only every-third-seat and every-other-row in a typical already-overcrowded classroom, much larger numbers of students, who are not all necessarily responsive to the same social pressures and comradery as those in many typical 40-hour-a-week office settings, will interact (in entering and exiting the classroom, using elevators in racing from one class to another, walking to their seats, touching the same desks as the previous class members, etc.) and put themselves - as well as the professor - at significant risk of becoming infected.
Also, because many are under 21, they may not perceive COVID-19 to be a significant risk to them because of their age, and may not always be counted on to act responsibly - as videos of students frolicking on beaches during spring break and thereafter suggest.
Banzhaf has suggested that GWU's Faculty Senate, which represents the professors in a system of shared governance at the university, apparently was not involved in the initial plan to move to in-person classroom instruction this fall, nor in the imprecisely worded announcement about the plan which was buried on a university web page.
He has therefore formally requested that its Executive Committee begin to take an active role in planning with the administration about classes for the fall 2020 term to help insure, as promised, the health and safety of all faculty and students, and especially those the university has itself agreed are "at a higher risk of getting very sick from this virus."