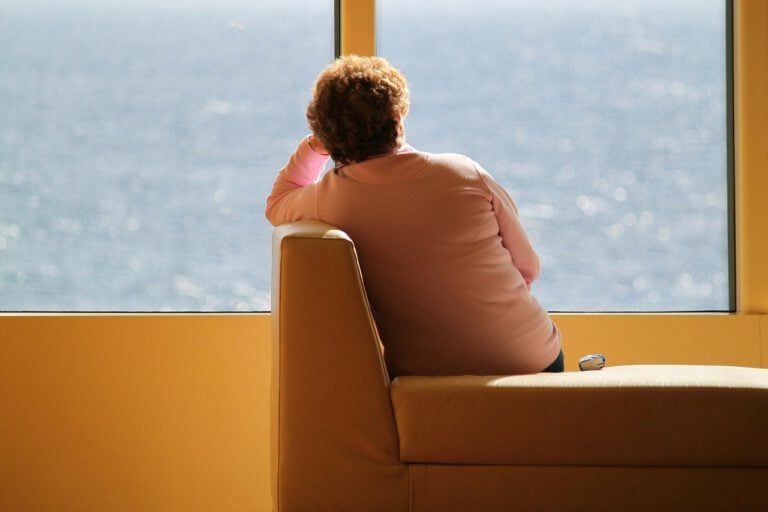 According to a survey conducted by the National Alliance on Mental Illness, one in five American adults experiences a mental illness over the course of a year. Battling a mental disorder can take a toll on an individual's personal life, as well as their professional one. And when stress or insomnia affects someone running a business, things can get that much harder.
Q4 2019 hedge fund letters, conferences and more
Multiple research shows that mental illness, especially depression, has a tremendous impact on business productivity, even more than physical illness does. When it comes to entrepreneurs, things are even more disturbing, given the amount of stress they usually deal with.
Investing in the Next Generation of Emerging and Frontier Markets with Maurits Pot
ValueWalk's Raul Panganiban with Maurits Pot, Founder and CEO of Dawn Global. Before this he was Partner at Kingsway Capital, a frontier market specialist with over 2 billion AUM. In the interview, we discuss his approach to investing and why investors should look into frontier and emerging markets. Q2 2021 hedge fund letters, conferences and Read More
This is why it is time for entrepreneurs to start eliminating the stigma around mental health and treat it as a serious issue. But most entrepreneurs only start taking care of themselves when signs of mental health issues have started settling in, which makes it that much harder to overcome the issue.
Are Entrepreneurs Aware Of The Risks?
Entrepreneurs are at risk for mental health disease more than anyone else. In fact, according to a study performed by Michael Freeman, psychiatrist and faculty member of the Department of Psychiatry at the University of California San Francisco, entrepreneurs are 50% more likely to report they are confronting with a mental health issue. What's more, besides the fact that they are two times more likely to report signs of depression, they are three times more exposed to substance abuse.
These statistics are more than alarming, but the stigma that was built around mental health prevents those in need to act out and seek treatment.
Being an entrepreneur comes with a lot of effort, dedication and sleepless nights. Then, you have a lot of people that depend on you, from employees to clients and business partners, so keeping yourself together and maintaining a good image is very important.
But sometimes tiredness and stress get even the best of us, and nobody is immune to mental health issues. This is why successful people need to start speaking up about their troubles and encourage others to do the same. Many famous people have started to openly talk about the struggles they have been through when battling mental illness. Hopefully, in time, this will help normalize these issues and show people that mental health is just as, or even more important than physical health.
Why are entrepreneurs more prone to developing mental health issues?
Starting and managing a business is certainly a very stressful job, and with stress comes a lot of issues. Sleepless nights, eating on the go or skipping meals altogether, working countless hours a day, basically throwing self-care out the window. This is how mental health issues start to develop.
On top of stress, many entrepreneurs, especially those working alone, can become very isolated. When asked, many of them say they simply don't have time to see their friends and family that much, because their business has become their number one priority. Most likely, they are also surrounded by people that are used to working 9-to-5, which find it very difficult to understand the struggles of running a business. Such differences in lifestyles leave entrepreneurs with less and less support and understanding from those around them.
Loneliness can increase not only a person's predisposition to mental health issues, but also the risk for a number of other medical problems, such as heart disease, stroke, or even cancer. That is because isolation makes us feel like no one else is there to support us, and we start thinking it's because of the choices we make in life. This makes people feel less willing to take care of themselves and prevent those issues from happening.
Some entrepreneurs are so invested in the company they are running, that their identity starts to blend in with the company's identity. They become too involved in their business and start putting their personal life below it. Instead of thinking about their own well-being, company needs always come first, and that is the first step towards mental and emotional issues.
On top of everything, there is also the social pressure that entrepreneurs have to confront with. The pressure to always be at your best, having to always maintain a good impression and never showing signs of weakness is what makes entrepreneurs feel even more lonely and misunderstood.
What can we do to turn things around?
Preventing is much easier than treating illness once it has settled in. This is why entrepreneurs need to take care of themselves before stress, insomnia or other signs of mental health issues start to show. Fortunately, there are several things people can do to better take care of their mental health, before problems start to arise:
Organize your schedule
The first thing you need to do is start bringing some order into your chaotic life. Start planning out your day in the morning, to ensure you have enough time to do everything. There are only 24 hours in a day, and you need to sleep for at least 7, so if you want to ensure stress is out of the way, you need a bit of prioritizing and organizing.
Dietary supplements to support your healthy balance
Recently, there has been a lot of buzz around dietary supplements such as CBD oil, they can help support and maintain good mental health, by supporting healthy sleep cycles and the management of everyday stress. On top of that, CBD oil can also help support a sense of calm, to improve focus and maintain a strong mind.
Meditation and mindfulness practices
Research from Harvard shows that mindfulness meditation can help make changes in the brain of people already diagnosed with a mental health issue. Just imagine what it can do for the rest of us. A few minutes of meditation a day can help improve focus, eliminate negative thoughts and induce an overall sense of calmness.
De-stress daily
Find something that you enjoy doing and do that every day. Whether it's painting, listening to music or watching a movie, doing something that allows you to take your mind off work, even for a few minutes a day, can work wonders.