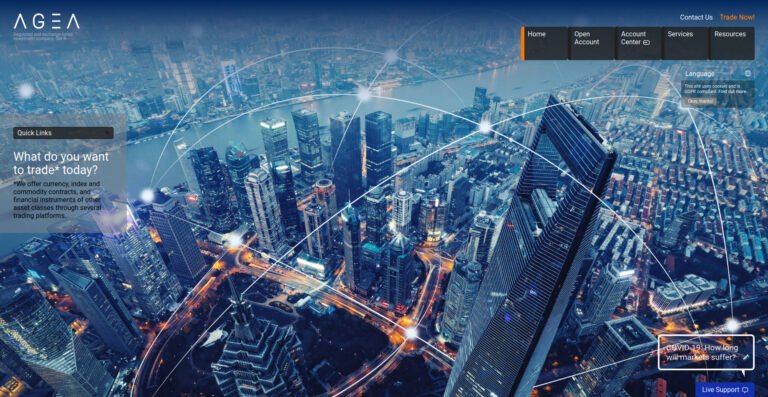 What is AGEA?
AGEA International AD is a regulated financial and exchange-listed investment company that was founded in 2005 by industry veterans operating in financial fields. With a team of dedicated financial specialists, financial analyst and technical support personnel, AGEA operates globally and is specialized and focused on providing its services through several online trading platforms. It's the first and only market maker in Montenegro.
Q1 2020 hedge fund letters, conferences and more
What About Regulation and Security?
AGEA International AD is regulated by the Commission for Capital Markets, formerly known as Securities and Exchange Commission of Montenegro, and is listed as a public company on Montenegro Stock Exchange. Legal framework that regulates investment companies in the Republic of Montenegro is based on the Markets in Financial Instruments Directive (MiFID), which is an EU law that provides harmonized regulation for financial services across the EU member states. Client deposits remain segregated from company funds, as stipulated by regulatory requirements.
EXCLUSIVE: Lee Ainslie's Maverick Had A Challenging 2Q
Maverick USA was down 3.3% for the second quarter, while Maverick Levered was down 2.1%. Maverick Long Enhanced was up 8%. Year to date, Maverick USA is up 31.8%, while Maverick Levered has gained 49.3%. Maverick Long Enhanced has returned 9.9% for the first six months of the year. Maverick Capital is a long/ short Read More
What Can I Trade and on Which Trading Platforms?
Besides AGEA.Trade platform company offers Streamster and MetaTrader4. AGEA.Trade is intuitive and easy to use trading platform that provides traders with asset selection of many currency pairs, with commodities, and indices. MetaTrader(MT4) is the world's most popular trading platform that offers all you need for online trading on one interface. Streamster is a compact trading platform, and it is a recommended choice for all new traders. Besides its ease of use, Streamster is also a powerful platform that hides a lot under its simplistic design.
Its unique features include international multi-channel chat where traders can freely talk about market or any other topic and where customer support is provided to their clients in real-time.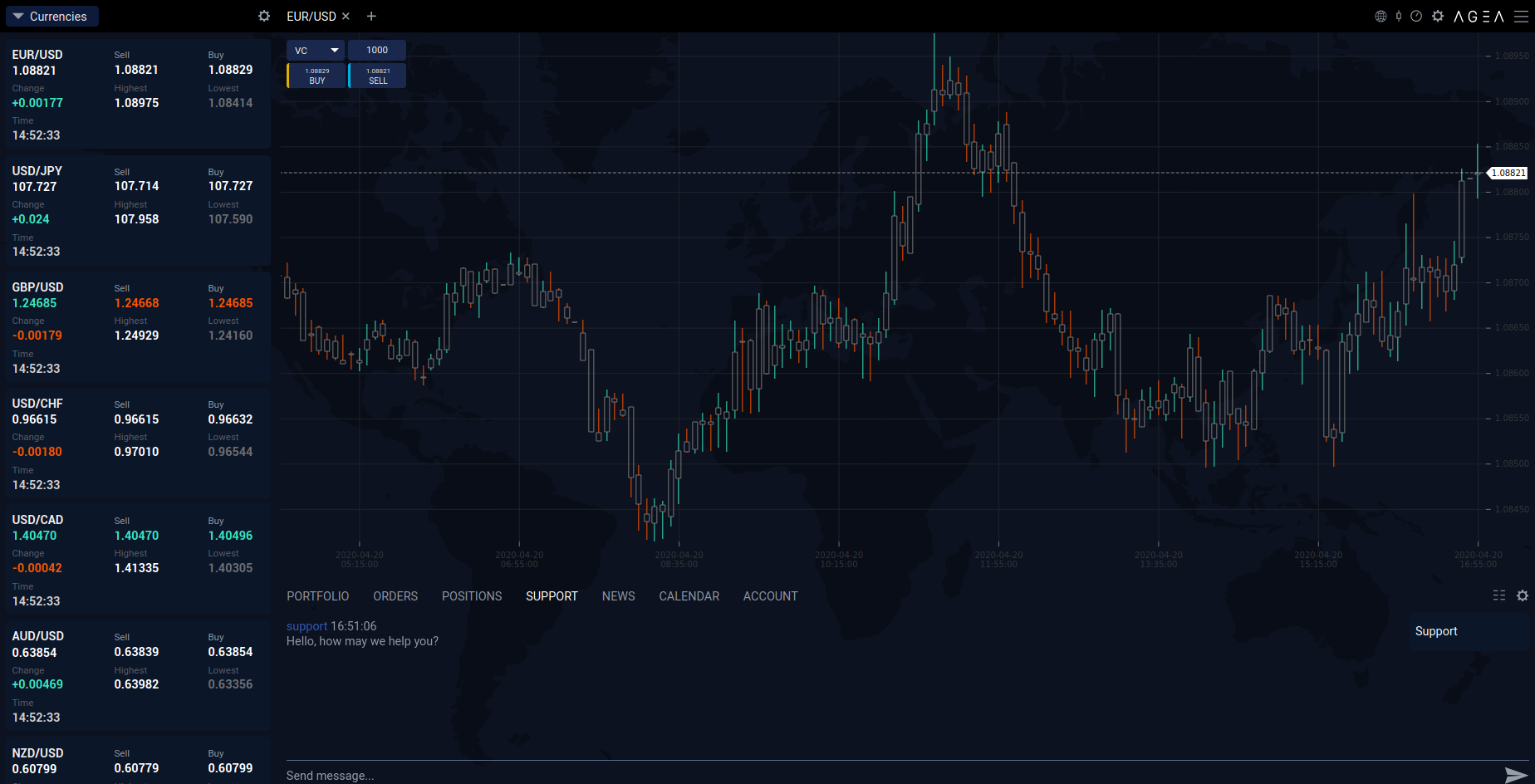 How to Open an Account?
Opening an AGEA account implies filling out the registration form with your personal information for access to the services.
Before you fill out the form and open your account, we suggest that you check the price list, payment options, regulatory disclosures and read the AGEA policies and procedures on their site.
Put truthful information for your safety, which will go through the verification process done by an expert support team. After your account has been verified, you can trade with AGEA's no-deposit bonus of $5 and practice with $10,000 virtual money. You can ask for an Islamic account. One person can open one account only; if their administration system detects multiple accounts are registered by the same person, such accounts will be suspended and the account holders will have to provide supporting documentation.
Efficient Customer Support
Customer support is available 24/5, and the most convenient means of engaging with the customer support team is through the live chat feature. The chat function inside its proprietary trading platform is used for inter-trader communications. Traders may also use the web form to contact support, while a FAQ section addresses the most basic questions. AGEA offers support service in over 100 languages, which is most likely achieved through online translators. An Assistant Program is noted, where monetary compensation is provided for AGEA affiliates and individuals who are AGEA clients; the Assistant Program should render assistance to other traders. This social approach to customer service further explains the supported languages.
Profitable Affiliate Program
AGEA offers an affiliate program, in which you can refer customers to AGEA through your website or by sending them coupons in e-mail. For each live position a customer you refer closes on default Streamster trading platform, you will receive a commission in value of 15 points (e.g., one standard 100k position in EUR/USD will earn you $15). For example, if your customer closes about 15-20 positions per day, you can earn hundreds or even thousands each month by simply referring customers to AGEA. In addition, there is no charge for participation in the program.
Deposits, Withdrawals and Fees
When you open a new account, AGEA creates a corresponding billing table that will contain every transaction performed on the account. You can review the billing table by logging on the Account Center and selecting the Billing option. When the first deposit is made to the account, it will be the first transaction recorded in the billing table. AGEA allows you to make a deposit to your account in any amount you choose. Both your subscription charges and trading charges will be applied against the funds deposited to your account. For certain payment methods, as credit card payment, AGEA allows you to specify auto-recurrent payment procedure so the subscription-related payments will be automatically charged to you. Deposit is visible and available to use for trading. AGEA offers a lot of payment options, including FasaPay, Netteller, WebMoney, Skrill and many more.
You can withdraw a portion or all of the funds remaining on your account at any time. Depending on the type of withdrawal, you might be charged a withdrawal fee. If you withdraw by Wire Fee, it is $10 fee or by Electronic Money Fee of $7 taken only on the first withdrawal. If you withdraw funds from your account, you need to log on to the Account Center at AGEA website and go to the Services section where you can request funds withdrawal. You need to select a withdrawal method and specify necessary information regarding the withdrawal transaction. As soon as AGEA verifies the data specified, a withdrawal transaction will be initiated.
Unique Features
No-deposit $5 bonus
No time limit on the deposit use
Swap-free
Intuitive platform
Easy to use, recommended for beginners
Simple and fast verification process
Money rewarding contests
Islamic trading