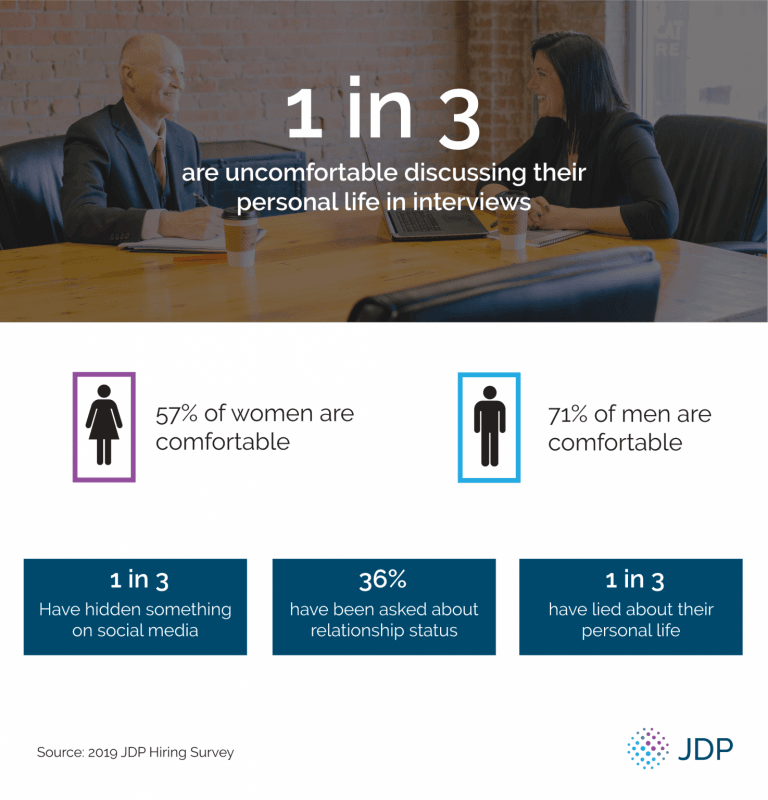 It can often be difficult to feel sure of how an interview went, but your physical appearance could help demonstrate that you're the right fit  as a job candidates.
In a new survey of nearly 2,000 people and their experience in interviews, JDP found that 86% of respondents said it's important to look physically attractive in an interview setting. More than half said they believe and often worry that some element of their appearance, including weight and clothing, could cost them a job. For women, the top three worries were weight (25%), clothing (18%), and not enough makeup (16%). Men said their three biggest worries were clothing (38%), weight (24%), and looking frumpy (11%).
Q4 2019 hedge fund letters, conferences and more
Consistency is what makes the top 50 best-performing hedge funds so strong
Every month and quarter, multiple reports on average hedge fund returns are released from several sources. However, it can be difficult to sift through the many returns to uncover the most consistent hedge funds. The good news is that Eric Uhlfelder recently released his "2022 Survey of the Top 50 Hedge Funds," which ranks the Read More
The employment screening company also found that in interviews, putting extra effort into your appearance won't go to waste, even in what should be a strictly professional setting: one in five say they've been flirted with during an interview. Shockingly, 58% of women and 71% of men have actually flirted back. Furthermore, 63% even believe their appearance has been of benefit to them.
It's no surprise then that, on average, job candidates spend over an hour thinking about or shopping for an interview outfit. There's plenty at stake: 88% believe their appearance can influence others' perceptions of their competence. And with 86% caring more about being seen as competent rather than likeable, it's no wonder that interviewees do all they can to protect that image.
Job candidates and looks
But when it comes to being likable, it can often be difficult to strike a balance between getting to know someone as a person and as a potential employee - and making everyone comfortable at the same time. According to the same study, an overwhelming number of candidates have been asked about their personal life (59%) and relationships (36%) in an interview setting, and while some will speak about it, one in three find it to be uncomfortable.
Even more uncomfortable? When personal questions cross the line from inappropriate into illegal: 37% of women have been asked about their plans for children as compared to 27% of men. Beyond being illegal, the topic is understandably sensitive, as half of women worry that such a life event could impact views of their potential or productivity.
When asking such invasive questions, should hiring managers expect truthful answers? That remains unclear, as the study shows that one in three job candidates have chosen to lie about some element of their personal life and even hidden something on social media.
Interviews and personal life
While men said they were more comfortable with the idea of opening up about their personal lives than women (71% and 57% respectively), the verdict was clear across the board: don't bring it up.
The 2019 study spanned job seekers between the ages of 18 and 70 - suggesting that not only are these experiences valid, but they're also increasingly common, a disturbing thought.
After the interview process is complete and potentially awkward topics have been navigated, the hard part comes in negotiating an offer of employment. While money is often a taboo subject for men and women alike, the research shows that although less than half negotiate every offer they receive, both genders are equally comfortable doing so.
When it comes to broaching the topic, a majority of candidates (59%) prefer to negotiate the offer in person, followed by through email (24%), over the phone (9%), and with the help of a third party (9%). Men are more likely to negotiate in person than women (65% and 52%, respectively), while women are more likely to use email (27% and 20%, respectively).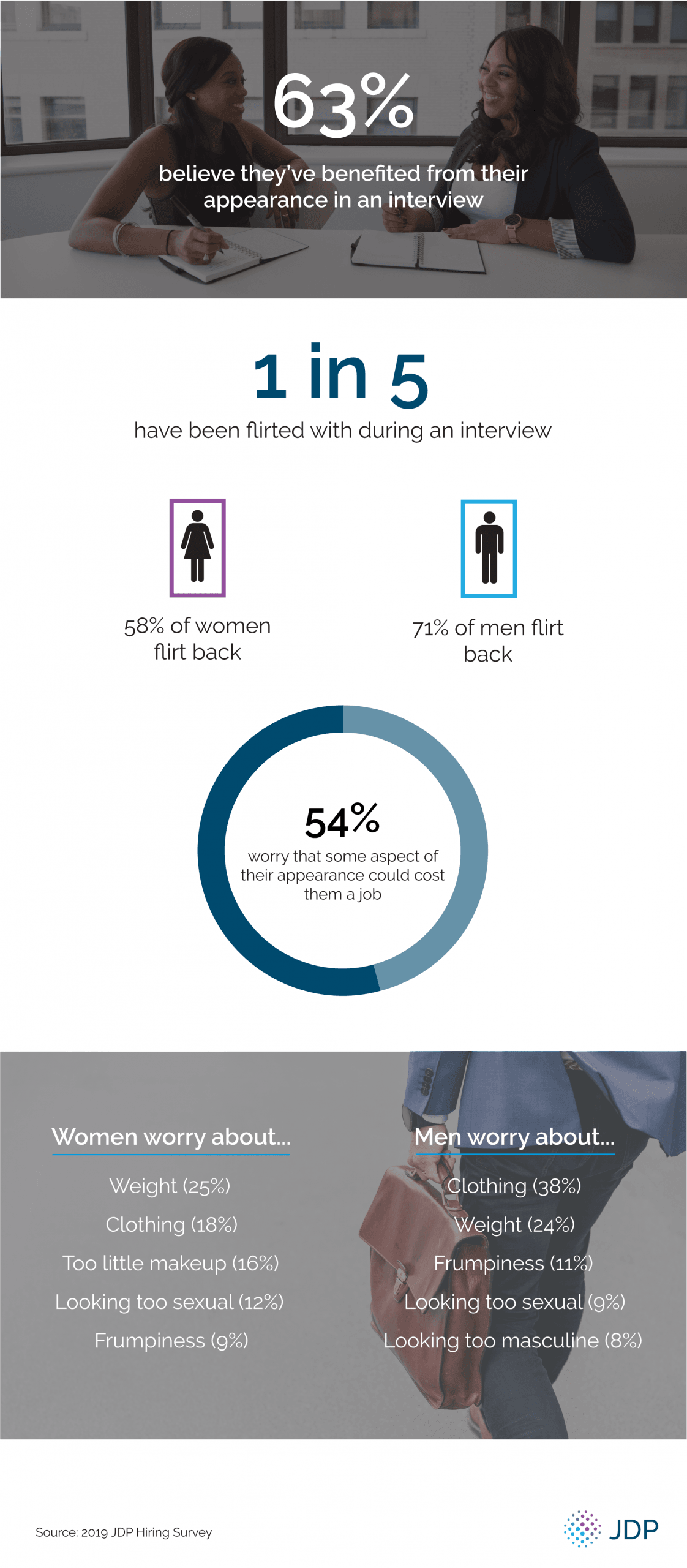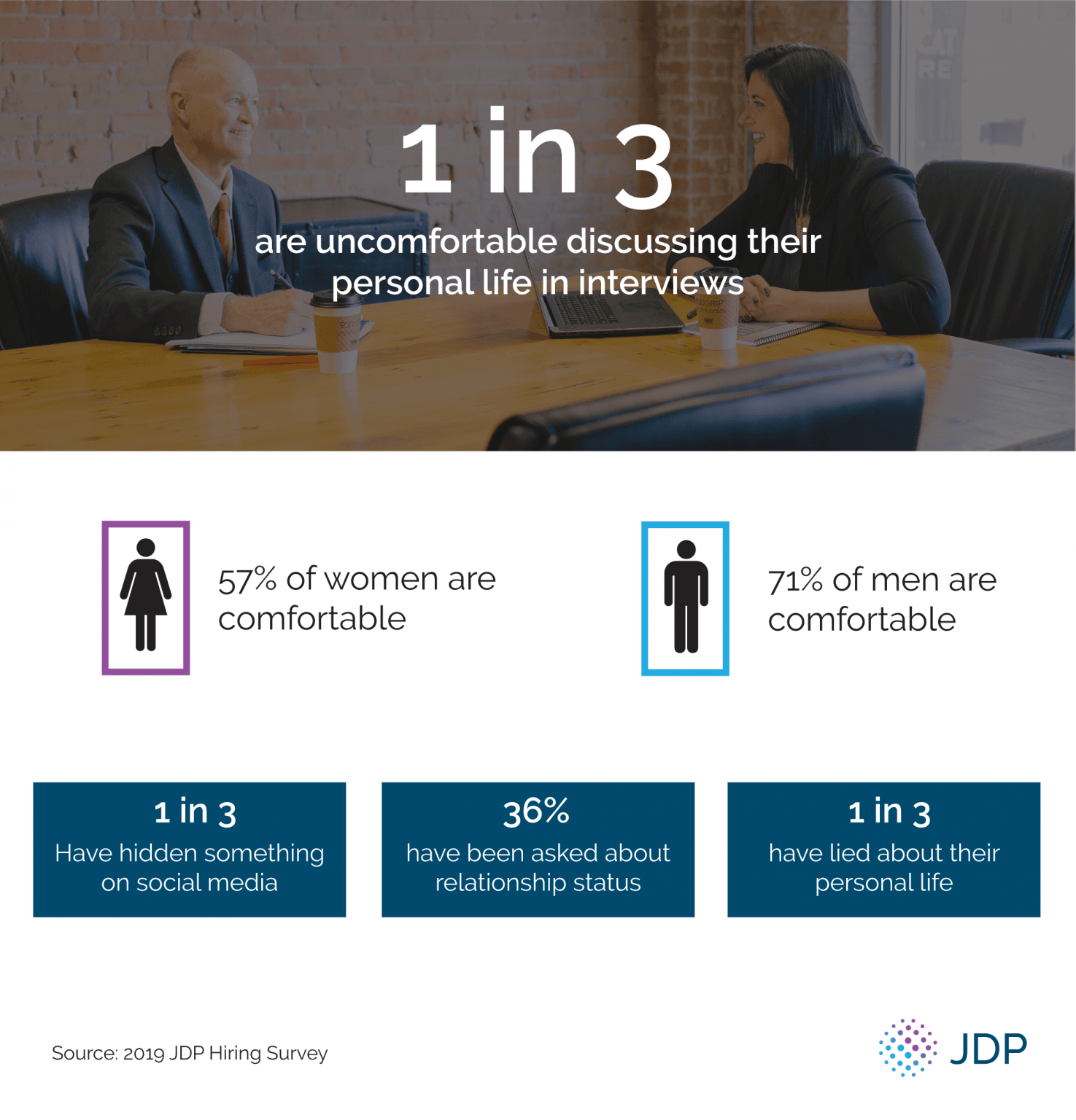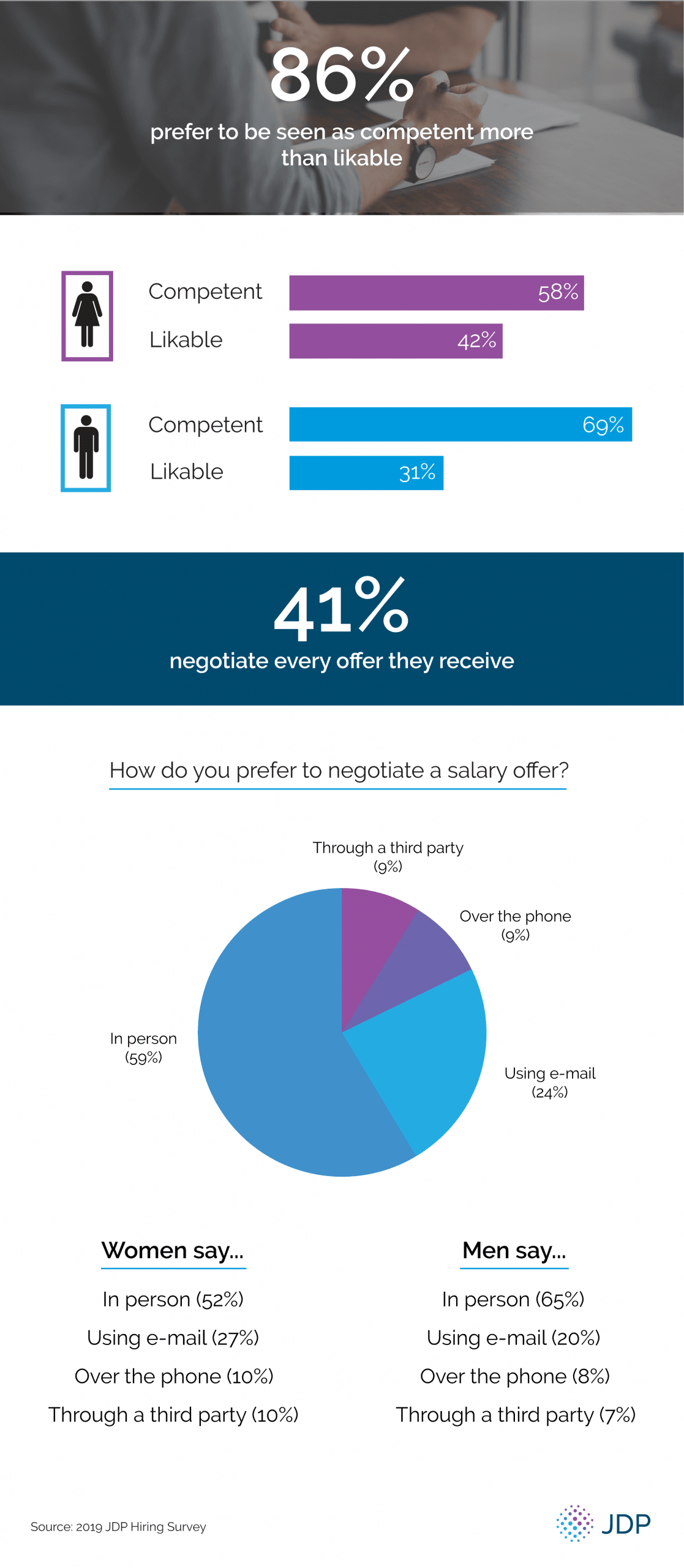 Updated on