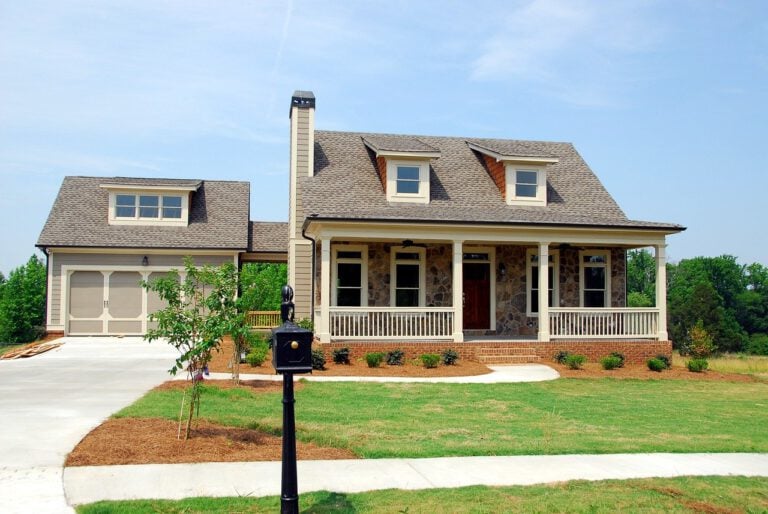 Real estate is a great way to maximize your wealth's full potential. It serves as a tangible asset that is much less volatile than other investments like stocks. If you're looking to grow your wealth, holding onto property much longer has been proven to appreciate time and again. Now, while it may seem tempting to leap at the first opportunity to exercise your capability as an investor, you may want to brush up on some good investment practices. After all, nobody wants to fall into making poor real estate investment mistakes. Dealing with tenants is not easy and hiring a property manager is just one of many things you may need to do.

Q4 2019 hedge fund letters, conferences and more
Here you'll find some helpful tips to get you ready for engaging in the business, whether you're going all-in or just eager to test the waters of it all.
Fund Manager Profile: Zhang Hui Of China's Southern Asset Management
Historically, the Chinese market has been relatively isolated from international investors, but much is changing there now, making China virtually impossible for the diversified investor to ignore. Earlier this year, CNBC pointed to signs that Chinese regulators may start easing up on their scrutiny of companies after months of clamping down on tech firms. That Read More
1. Study Your Market
There are several ways you can do this. You can hit the books like the old-fashioned way, or you can get creative and leave it to your grit and wit. Here are two more approaches to understand the real estate playing field better.
Learn from the pros. Mingle and gain some insight from other investors who have been in the business for a while. Chat up what some of their significant wins and losses are under different circumstances. You'll build your knowledge and grow your relations in the process, too.
Get a good pulse of the scene with your own research. Seek out different property values in various locations that seem to have both existing demand and budding potential.
Evaluate how competitors best each other in such environments and look into how you can apply it to your own potential investment.
2. Find The Best Location
As the saying goes, "location, location, location." When your property is accessible and convenient—maybe within a central business district where many people are looking to settle within a comfortable distance of their livelihood—then your value increases because it's a coveted spot. The higher the demand, the higher your price can go.
If you're keen on getting the best of this without shelling out too much, you can always opt to "fix and flip." Check out some prime locations and see which property requires a fixer-upper. You never know, you might just find a place where the opportunity lies.
3. Keep Your Options Open, Consider Hiring A Property Manager
It may seem a little cliché but consider rental properties. Perhaps it isn't an ideal path for investing because of the "chasing of tenants" scenario that may pan out, but on the bright side, it's a great stepping stone for bigger ventures.
You can start with something as small as an apartment unit, or as big as an entire building. As mentioned prior, you can go for the option of fixing and flipping a property that already exists in an ideal location.
The downside to this, however, is that there is a lot of calculations needed to be able to repair and replace whatever needs to be fixed in your purchased property.
If you're not keen on being at your tenants' beck and call - which may be an inevitable part of being a landowner - you can always choose to hire a property manager. They can take care of whatever utilities and logistical concerns that may come up.
You can also try setting up a vacation rental home where you can enjoy the best of your investment while you continue to earn. You can spend your holidays in the vacation house, relaxing when you need to, and have it up for rent most of the year.
The downside to this, meanwhile, is that it may be too far from where you live, in which case, you may need to hire a property manager, as well.
4. Buy REITs
If you're not ready to dive right into the nitty-gritty of directly owning property, you can always buy Real Estate Investment Trusts (REITs). What this essentially means is that you're investing in real estate minus the full responsibility of managing it—think mutual funds.
There are companies with a plethora of commercial properties. You can get a broker to assist you in choosing and purchasing one of the more publicly-traded REIT companies to invest in. Once you're settled, the companies will pretty much do the rest.
5. Keep Your Credit Report In Check
Ideally, you would've already slowly but surely begun growing your wealth to afford your first investment. Even if you haven't, there is still a ton of money-saving tips for millennials out there that could keep your source of funds flourishing over the years.
Luckily, you don't need to wait too long a time to make your first move as an investor because you can always get a little financial help in purchasing real estate. All you need to do is to keep your credit report in check once you make a move to apply for the support.
If you're keen on going the straight path of keeping your financial backing clean, you may want to nip the problem right in the bud by identifying your financial personality type. By identifying what your spending and saving habits are, you'll be able to manage your funding and get that first investment effectively.
However you choose to approach investing in real estate, always remember to think long and hard about the choices you make. There are always going to be risks that you'll have to take. At the end of the day, it's all up to you to know what type of investment is for you and how it works to your advantage.
Updated on