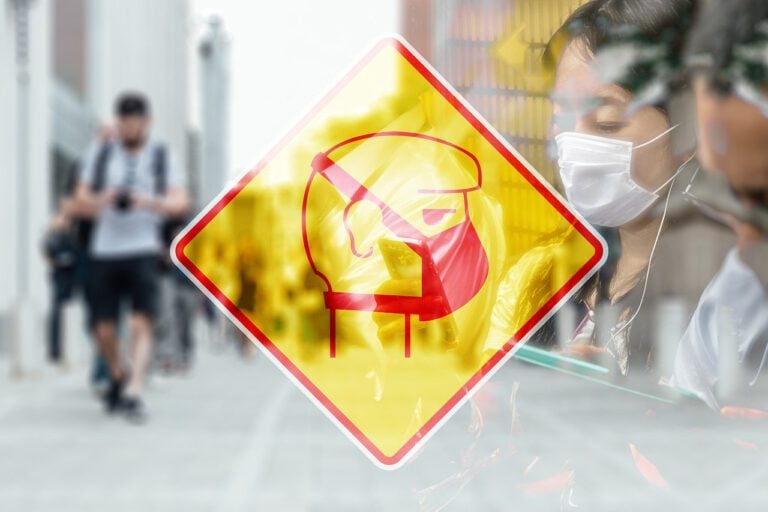 Coronavirus is now a global phenomenon that has already affected about 25 countries. The new virus has already surpassed the SARS crisis in terms of the death toll. Moreover, its economic impact will also be far reaching not just for China, but for other countries as well. Let's have a look at how coronavirus could have an economic impact on Germany, Australia and Africa.
Economic impact of coronavirus on Germany
Though the numbers of coronavirus cases are very few in Europe, the region would still feel the economic impact. Many believe the impact could be enough to push Germany's economy, which is already vulnerable, and the entire eurozone, into a recession.
Things won't return to normal at least until China resumes the export of essential factory goods at the same level as before. On the other hand, it is also important that China resumes its role as an important consumer market.
Northern Pipe Line Wasn't Graham's Only Activist Situation
We wrote about Ben Graham's activism at northern pipe line, but there are other interesting stories involving the father of value investing Value investing and activism go hand-in-hand. Benjamin Graham, the godfather of value investing, discovered how important it is to incorporate activism into a value strategy relatively early in his career, a strategy that Read More
For instance, Daimler, which is an important German company, has many manufacturing plants in China. Though the company has restarted production, uncertainty still looms. Moreover, the coronavirus could exacerbate financial troubles for Daimler, which reported a loss for the fourth quarter of 2019 owing to penalties from diesel emissions cheating and cost of new technologies.
Germany is known for its vehicles, which are also its biggest export. Experts believe that the fourth quarter data is not expected to speak well about the country's economic growth due to the slowdown in manufacturing.
Since vehicles are a significant part of the German economy, it would have an impact on other sectors and other countries in the eurozone as well. Several small and midsize auto parts makers depend on German automakers for sales. For instance, Italy's economy shrank in the last quarter partly because many of its industries depend heavily on Germany.
"For most countries, Germany is the most important trading partner," chief economist at ING Germany, Carsten Brzeski said, according to The New York Times. "If it starts to slow down, other countries will feel it."
Coronavirus and its significance to Australia
Talking of the economic impact of coronavirus on Australia, it could hit property markets, tourism, education and exports in Australia. A report from PricewaterhouseCoopers (PWC) last year noted that a severe economic downturn in China could cost $140 billion to Australia's economy along with 550,000 job losses.
PWC's analysis was based on a slowdown in the Chinese economy from 6.5 percent to under 3 percent. Following the coronavirus outbreak, ratings agency S&P expects the Chinese economy to grow at 5 percent, down from its previous prediction of 5.7 percent. The rating agency expects the majority of impact in the first quarter.
China is Australia's biggest trading partner, accounting for about a third of all exports. Though Australia has benefited from this relationship, it also leaves the continent vulnerable to any downturn in the Chinese economy.
Talking of coronavirus' economic impact on Australia's tourism and education sector, Chinese tourists and students account for 15 to 16 percent of total visitors to Australia. Moreover, they spend more lavishly than any other visitors to Australia.
The Chinese tourist is important to the Australia economic and sector not only because of the numbers of tourist but also just how much they spend while here – this is on a total basis and also average per person. They eclipse the US, UK, NZ & Japan combined #ausbiz pic.twitter.com/tSDmSUPAkl

— Alex Joiner (@IFM_Economist) February 3, 2020
Australia's education sector, which would also take a hit, contributed $34 billion to the domestic economy in 2018. Australian universities get a significant amount of money from foreign students, especially Chinese students. Moreover, more than one in four students across Australia are foreign students. At five major universities in the country, over 30 percent are from China.
Economic impact of coronavirus on Africa
Talking of the economic impact of coronavirus on Africa, the primary concern is the drop in the commodity prices, such as oil, iron ore and copper. Along with the commodity prices, the ripple effect of the virus could also be felt in tourism and manufacturing.
Moreover, oil importers in China are canceling their orders due to port closures, forcing sellers to look for buyers elsewhere. For instance, Angola's Sonangol, a state-owned petroleum and natural gas company, was forced to re-sell at least one shipment at a discount, said John Ashbourne, senior emerging markets economist at Capital Economics, in a recent note, according to CNBC.
"While the price effect will hit all of Africa's commodity exporters, these trade disruptions will mostly affect West African oil exporters," the expert said.
In terms of economic exposure, industrial commodity exports from the Republic of the Congo account for about 70 percent of its GDP, while its exports to China represent over 50 percent of its GDP. For Angola, 20 percent GDP depends on Chinese industrial commodity exports. Other African countries with significant exposure to China are Zambia, Nigeria and Ghana.