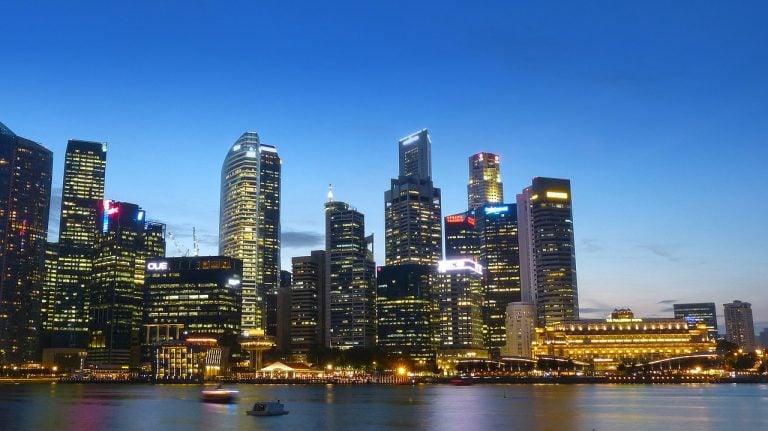 Banks will be competing for market share against big technology companies over time if they do not create a shared ecosystem by partnering with a big tech company. Banks see creating ecosystems and partnerships with big tech as a natural fit and key to their long-term strategy. While traditional big tech companies such as Apple, and previously Amazon, have been hesitant to get involved in the financial industry because of regulations, they are now partnering with banks like Goldman Sachs, on projects like the Apple card. Banks will look to open architectures and leverage big tech for "Externalization" and access to client market share.

Q4 2019 hedge fund letters, conferences and more
A Better Customer Experience With Digital Banking
At a macro level, banks need to re-platform their businesses and be more digital. Banks are very much in product silos and wedded to legacy technology, especially on the back end. By partnering with big tech companies and leveraging new technologies, they can deliver a better customer experience. The more financial services institutions create platforms, the more they will break out of their silos. Much like Amazon does, banks will use their brand to be customer-facing, and then create platforms and eco-systems of augmented services that utilize their platform and enable them to also contribute to revenue. Big Tech will white-label financial services to expand.
Connor Leonard Of IMC Explains: Here's What Value Investors Should Know About Moats
When it comes to value investing, one strategy that's often used is seeking out companies which have sizeable moats against competition. In a presentation for the Value Investing Club at Google earlier this year, Connor Leonard of the Investors Management Corporation explained two ways of looking at moats and how value investors can benefit from Read More
Amazon created a business of third party providers that leverage Amazon's scale and technology platform of analytics and data to broaden their reach and serve a broader eco-system under the Amazon brand. Amazon scaled by leveraging three things: User Experience, Data, and Technology. Instead of focusing on growth in adjacencies, Amazon grew by customer demand management and having a scalable platform which allowed them to bolt-on product and services which the customers demanded. These three foundational elements of the banking platform, User Experience, Data, and Technology, are all key to ensure that efforts to develop such an eco-system in financial services are sustainable.
A Partnership Between Big Tech And Banks
Banks like Goldman have realized it's smarter, and more cost-effective in terms of customer acquisition costs, to partner and leverage a customer platform like Amazon or Apple to sell financial services that their end clients will need like loans, credit cards, and financial advice. It's unsurprising to see a forward-thinking bank like Goldman betting big on "banking as a service" business strategy. These firms believe they can offer the best behind the scenes solution to many non-financial companies as they start offering financial services directly to their clients. Additionally appealing to Goldman, is the ability to can co-mingle its data, AI, and liquidity with a big tech platform like Amazon to drive scale and personalization for end users.
Another example is where banks can partner with a travel agency so the agency becomes part of the bank's platform. This allows the bank to become more than a transaction facilitator and to have a personal interaction with the client when they are booking a trip.
Enabling banks to win in an open platform economy includes big data, APIs and business model inventions, organization reengineering and marketing automation. Banks need to get out of their swim lane, whether through open banking (a European phenomenon enabled by APIs) or through bringing other types of partnerships and experiences to the eco-system. Investing in ecosystem dynamics enables banks to play in the non-banking industry. A platform approach can enable new value and revenue streams through partnerships, and opening up the bank's capabilities, driving real transformation.
---
About Publicis Sapient:
Publicis Sapient is a digital transformation partner helping established organizations get to their future, digitally-enabled states, both in the way they work and the way they serve their customers. Publicis Sapient is the digital business transformation hub of Publicis Groupe.
Updated on