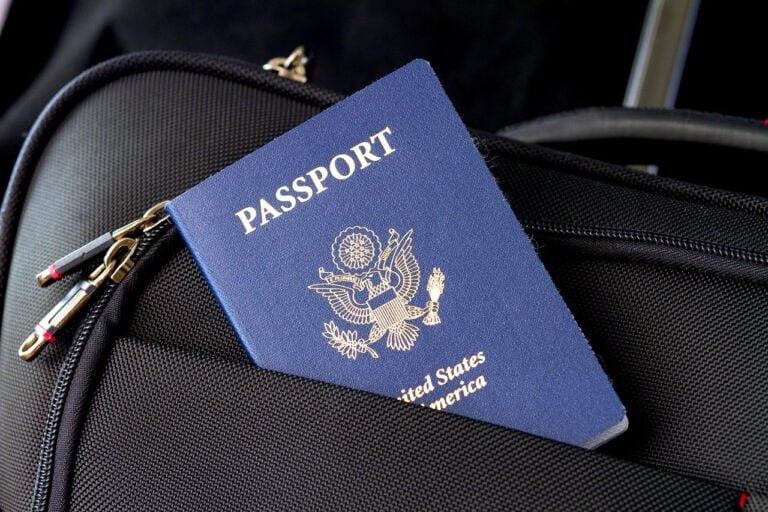 If you want to hold a single travel document that gives you visa-free or visa-on-arrival access to most countries on the planet, the Japanese passport should be at the top of your mind. London-based citizenship and residence advisory firm Henley & Partners has published its annual Henley Passport Index for 2020. Let's take a look at the top 10 most powerful passports in 2020.
Henley & Partners' ranking is based on data from the International Air Transport Association (IATA) and its own research department. It ranks passports according to the number of destinations their holders can access visa-free or with visa-on-arrival. The Henley Passport Index covers 199 passports and 227 travel destinations.
Henley & Partners chairman Dr. Christian H. Kaelin said in a statement that Asian countries have been dominating the top spots. It reflects the benefits of having mutually beneficial trade agreements and open-door policies. The world is rapidly adapting to "mobility as a permanent condition of global life." Countries that have embraced the new reality appear to be thriving.
Exclusive: Voss Value Launches New Long Only Special Situations Fund
Since its inception in January 2012, the long book of the Voss Value Fund, Voss Capital's flagship offering, has substantially outperformed the market. The long/short equity fund has turned every $1 invested into an estimated $13.37. Over the same time frame, every $1 invested in the S&P 500 has become $3.66. Q1 2021 hedge fund Read More
Japan continues to be the world's most powerful passport for the third consecutive year. It gives passport holders visa-free or visa-on-arrival access to 191 countries. Singapore is closely behind with visa-free access to 190 countries. South Korea has slipped one place to share the third spot with Germany, both of which have the same score of 189.
Finland and Italy occupy the fourth place while three countries – Spain, Denmark and Luxembourg – jointly hold the fifth spot. According to Henley & Partners, the UAE has been the biggest gainer in the past decade. It has jumped 47 spots in the last ten years, holding the 18th place in 2020. Its passport offers hassle-free access to 171 countries.
The US and UK continue to be in the top 10, but the strength of their passports is declining. Both the US and UK jointly held the first place in 2015. But they have fallen to 8th place in 2020. The looming Brexit could further hurt the UK passport's strength. Many businesses and individuals are moving out of the UK due to Brexit. In fact, many British residents are settling in Ireland, which resulted in Ireland issuing nearly one million new passports in 2019.
Top 10 most powerful passports
Japan: Visa-free access to 191 destinations
Singapore: 190
South Korea, Germany: 189
Finland, Italy: 188
Spain, Denmark, Luxembourg: 187
France, Sweden: 186
The Netherlands, Ireland, Austria, Portugal, Switzerland: 185
USA, UK, Greece, Norway, Belgium: 184
Canada, Australia, New Zealand, Malta, Czech Republic: 183
Hungary, Lithuania, Slovakia: 181
Weakest passports
While Japan and Singapore passports give visa-free access to nearly 200 destinations, there are more than a dozen countries whose passports offer visa-free or visa-on-arrival access to less than 40 destinations.
A Japanese passport holder can access 165 more destinations than the holder of Afghanistan's passport. That's a huge gap between the most and least powerful passports. According to Henley & Partners, it's the widest mobility gap ever since it started publishing the Henley Passport Index in 2006.
The Afghan passport offers visa-free access to just 26 destinations. Iraq and Syria are just above Afghanistan, offering access to 28 and 29 destinations, respectively. To the surprise of many Americans, the North Korean passport gives its holders visa-free access to 39 countries.
These are the least powerful passports in 2020:
Afghanistan: 26 destinations
Iraq: 28
Syria: 29
Pakistan, Somalia: 32
Yemen: 33
Libya: 37
Nepal, Palestinian Territory: 38
North Korea, Sudan: 39
Lebanon, Kosovo: 40
Iran, Bangladesh, Congo, Eritrea: 41