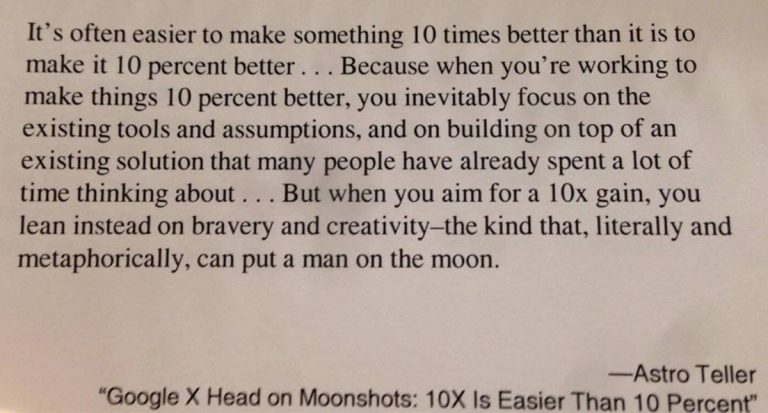 Whitney Tilson's email to investors discussing 10x is easier than 10%; Volkswagen CEO confident he can catch Tesla Inc. (NASDAQ:TSLA) in e-car race; No, Tesla Isn't Bigger Than Volkswagen; She's Taking on Elon Musk on Solar; Past peak gas car; The Optimization Machine (why Tesla will win); Tesla owner testimonial
1) Some truth here:
Crypto Hedge Fund Three Arrows Blows Up, Others Could Follow
A few years ago, crypto hedge funds were all the rage. As cryptocurrencies rose in value, hundreds of hedge funds specializing in digital assets launched to try and capitalize on investor demand. Some of these funds recorded double-digit gains in 2020 and 2021 as cryptocurrencies surged in value. However, this year, cryptocurrencies have been under Read More
Q4 2019 hedge fund letters, conferences and more
2) Even is Tesla does "win" (meaning maintains leading market share in EVs), I'm not sure it'll be able to make any money when every competitor, subsidized by their respective governments, is going to be flooding the market with more than 200 (!) EV models in the next three years. Here's a representative article: Volkswagen CEO Confident He Can Catch Tesla in E-Car Race - Bloomberg. Excerpt:
.....
While Tesla Inc. is paving the way in sustainable mobility, the world's biggest automaker is buying software companies and ramping up investments in electric vehicles and battery cells, Diess said Friday at the World Economic Forum in Davos, Switzerland.
3) Speaking of VW, here's an article about from Friday's WSJ Heard on the Street: No, Tesla Isn't Bigger Than Volkswagen. Excerpt:
The big risk for VW - and for the entire industry except Tesla - is that it ends up with more factories and workers than it needs.
4) I'd never even heard of Sunrun, but it has a nearly $2B market cap and $5B EV: She's Taking on Elon Musk on Solar. And Winning. Excerpt:
Lynn Jurich, the chief executive of the residential solar company Sunrun, starts every morning with a mantra: "All people and all circumstances are my allies."
E-car race: will Tesla win?
5) From my analyst Kevin:
a) 2019 Global auto sales in. Definitely past peak gas car (THREAD):
LMC automotive has released its global auto sales figures :

- 90.266 million units in 2019

- 94.416 million units in 2018

giving a drop of -4.150 million units

EV sales increased worldwide, so the drop in ICE vehicles was larger than this
https://t.co/V1PpWV1oy0

— JPR007 (@jpr007) January 26, 2020
b) This new Youtuber understands the company and the story more than most: The Optimization Machine (why Tesla will win)
Although it's definitely chaotic from afar, Tesla is an optimization machine and the chaos we see is a consequence of this strategy.
Top to bottom optimization leads to efficiencies, but can't be gained without costs and collateral damage (especially growing at >50% CAGR). This organizational strategy is the opposite of the siloed structure of legacy auto. Although they clearly run more like "well-oiled machines," this structure has been an incredible handicap in the EV race.
I think this is a large part of the reason they are so far behind Tesla in EVs - at least as important as the innovators dilemma - and the result has become more apparent recently as each "Tesla killer" flops. What will become more apparent over the next year or so is that Tesla cars are iOS, but there is no Android.
6) This post is pretty typical of what I read of Tesla owners:
Tesla owners angry?
As a Tesla owner, was there anything disappointing about your experience or product? - Quora
Adam Cooke, Director (2010-present)
Disappointing is probably the wrong word. I bought my Model S about a month ago after doing a lot of research on the car so I was already aware of many of its shortcomings.
However, since you asked these are the things I think Tesla could do better….
If you are coming from another high end car, particularly from a German manufacturer (I previously owned an Audi A6) some of the bits are noticeably lacking in quality. Nothing that you'd notice from the driving seat but things like the parcel shelf and luggage covers are not befitting a £70k+ car.
I'm not sure if this is just my car or a problem affecting all Model S' but the window wipers are crap, they just do not clear the screen of water as well as they should and always seem to leave a smear right in front of my face.
..............
7) So many people have lost so much money shorting TSLA that I initially half believed this story – LOL! Florida Man goes bankrupt shorting Tesla, fills car with human poop and throws feces at pedestrians - The Stonk Market
Florida – A Florida Man recently read a well-known investment book called The Intelligent Investor. After reading this tome of a book, the Florida Man took it upon himself and shorted Tesla (TSLA). This was right before Tesla's meteoric rise to $575/share.
Updated on