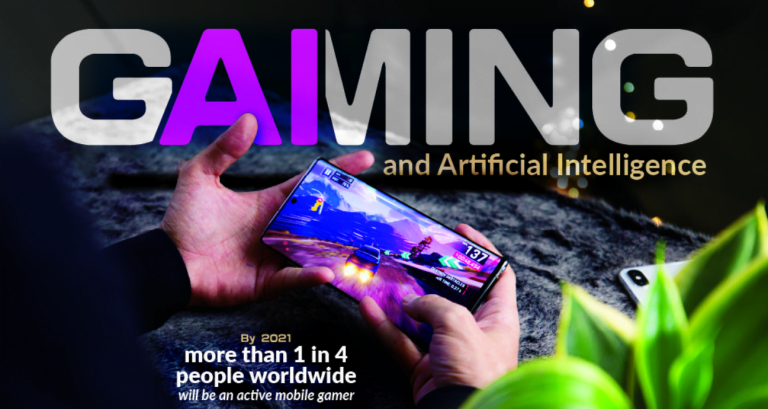 Mobile gaming is on the rise, but would it shock you to learn that by next year more than a quarter of the world's population will be an active mobile gamer? With games like Candy Crush Saga and Fortnite and other app-based games are garnering so much of our attention, it's no surprise that mobile games are expected to bring in $90 billion by next year.

Part of the reason mobile gaming is so popular is that it brings technological advancements to the masses. The majority of people have smartphones, while the number of people who have gaming consoles is still relatively low. When new games come out on smartphone apps, more people have the opportunity to try them out with a very low barrier to entry. What's more, these games are always accessible since our smartphones are always on us, making this type of gaming appeal to the masses.
Q4 2019 hedge fund letters, conferences and more
Crypto Hedge Fund Three Arrows Blows Up, Others Could Follow
A few years ago, crypto hedge funds were all the rage. As cryptocurrencies rose in value, hundreds of hedge funds specializing in digital assets launched to try and capitalize on investor demand. Some of these funds recorded double-digit gains in 2020 and 2021 as cryptocurrencies surged in value. However, this year, cryptocurrencies have been under Read More
App-based gaming and the future
App-based games are responsible for introducing many people to augmented reality for the first time. While most people don't have access to augmented reality via the computers and hardware that is commonplace in their lives, apps like Pokemon Go made it possible for millions of people worldwide to see and interact with a world that was not really there - and earn a revenue of $1.9 billion.
Artificial intelligence is another technology that most people would have little to no experience with if not for app-based gaming. In gameplay, AI can learn how a player operates in order to adjust gameplay and make it more challenging. It can help to incorporate familiar people and places into customized games and make gameplay more personalized.
AI can also give serious advantages to new games in the testing phase. Artificial intelligence can test maps in an hour that would take developers days or even weeks to test, finding all the glitches without the need for human software developers to intervene. AI can generate graphics based on real-world input and help developers develop levels and worlds based on previous input. It can test games for lagginess and other glitches in gameplay, getting a better product to market on a faster timeline.
As online gaming becomes more popular, it will be both the front line of innovations based on emerging technologies as well as the place where the masses first encounter these new technologies. Learn more about the future of artificial intelligence and other technologies in app-based gaming from the infographic below.
Updated on