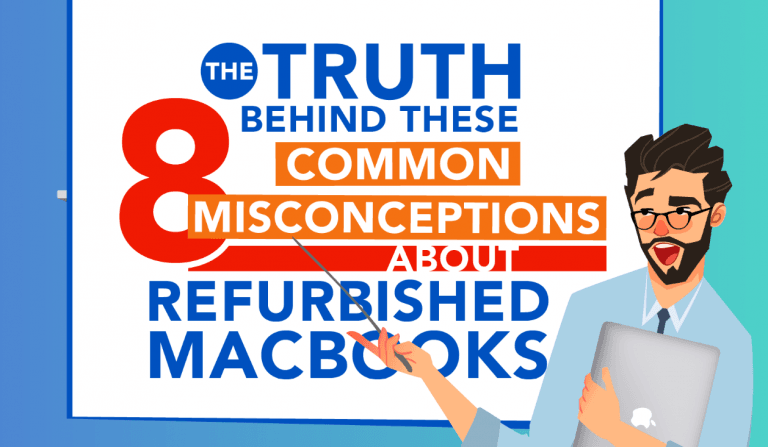 Let's face it: brand new devices don't come cheap. That's why when you think about buying gadgets like laptops or tablets, it's common to look for second-hand options and compare how much you'd save from the standard retail price in the malls. While this is a smart thing to do, rarely does it cross an average buyer's mind to look for refurbished devices such as Macbooks or PCs, unless they know all the perks that come with it.
The truth is that the term "refurbished" often gets a bad rap. Users immediately think these are run-down units with fake parts, old models, or buggy software that haven't been sold right away. As a result, they'd rather gamble buying used laptops than enjoy the benefits of a device with a warranty.
Crypto Hedge Fund Three Arrows Blows Up, Others Could Follow
A few years ago, crypto hedge funds were all the rage. As cryptocurrencies rose in value, hundreds of hedge funds specializing in digital assets launched to try and capitalize on investor demand. Some of these funds recorded double-digit gains in 2020 and 2021 as cryptocurrencies surged in value. However, this year, cryptocurrencies have been under Read More
Q4 2019 hedge fund letters, conferences and more
However, if you plan to buy an expensive device such as a MacBook, it's really worth taking the time to survey your options and look for a more affordable alternative. Thankfully, you don't have to sacrifice your dreams of getting an Apple device, as refurbished MacBooks are just high-quality as the sealed ones.
If you're not yet familiar, there are many benefits in getting a refurbished MacBook, such as:
Affordable pricing – This is perhaps the number one reason why buyers search for second-hand items. However, refurbished ones don't fall far behind. The price tag on these can be anywhere from 15% to 40% off the original and brand new. Also, since there's almost no difference between a refurbished and new gadget, you're better off taking advantage of this discount than walking into an Apple store.
High resale value – Apple products are notorious for their high resale value due to its positive rep in the consumer market. If you choose to update your model or you're just strapped for cash, you can quickly sell your current unit and use those funds for your next purchase. The demand for MacBooks is considerably higher than its laptop rivals.
Eco-friendly option – Are you an eco-conscious consumer? You'll be happy to hear that buying refurbished Macs actually helps the environment! You're not contributing to any electronic waste by buying refurbished models instead of new ones. It's a small step, but it definitely has an impact.
Commendable customer support – Unlike second-hand devices, refurbished devices receive warranties and customer support. If you encounter any problem within the warranty period or even beyond, there's a team willing to assist you with your concerns. It's just like buying a new device at the store.
High-quality products – Refurbished MacBooks are sold by licensed shops, meaning they are under strict guidelines from Apple. Rest assured that you're getting a quality product and not some broken unit that will malfunction after a few weeks of use.
Scale your start-up – If you're running a start-up business and need to provide laptops for your employees, getting refurbished MacBooks will help you scale faster. Not only will these be lighter on the company budget, but it's also an excellent investment.
These devices won't break down quickly, you have customer support, and there are higher chances that you can receive a discount for your bulk purchase. Plus, laptops are ideal than desktop computers for work because of their portability. It'll be easier to relocate to a coworking space when you meet as you're setting things up.
In the infographic below, you'll learn more about the common misconceptions about refurbished MacBooks, as well as the real deal after purchasing the product.
No matter what you decide to spend on-brand new, refurbished, or second hand—it's essential to invest your savings wisely. Do thorough research, so you know you're getting a laptop from a reputable source, and you're getting your money's worth.
Updated on