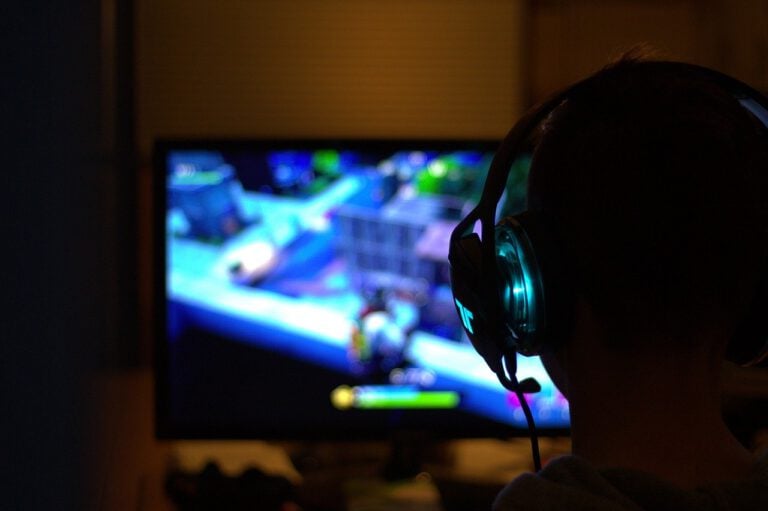 Gaming has changed so much over the last decade that anyone who owns a console or gaming PC that's at least five years old will seriously be missing out on all the advancements on offer. If you're a big fan of gaming yourself, whether that's as a hobby or if you're aiming to make it more of a career, here are four ways to improve your gaming experience.
Q4 2019 hedge fund letters, conferences and more
Transform A Room Into A Games Space
A lot has changed since the days where you play games in your basement, and although that still happens, gamers now take their play very seriously. To really give yourself the best experience, if it's possible, transforming your room in a games room can be seriously beneficial. Blackout all your windows or go into space like an attic or basement that won't have any natural light shining through. Give it some sound-proofing if possible and use a projector screen to get your gaming up, on a bigger screen. You can still operate everything from the gaming system itself, but having a cinema-like screen in your room to the game is going to make multiplayer options much clearer and more engaging. Fit it out with gaming memorabilia and ensure you have a snack selection or fridge to store some cold beverages in. Make it into a man or woman cave of your dreams!
Greenlight Capital Full Q2 2021 Letter: Einhorn Thinks Inflation Is Here To Stay
David Einhorn's Greenlight Capital returned -2.9% in the second quarter of 2021 compared to 8.5% for the S&P 500. According to a copy of the fund's letter, which ValueWalk has reviewed, longs contributed 5.2% in the quarter while short positions detracted 4.6%. Q2 2021 hedge fund letters, conferences and more Macro positions detracted 3.3% from Read More
Upgrade Your Gaming System
The gaming system you currently have maybe a little outdated, and whether you're using a console or PC, you might want to give it an upgrade. There's plenty of options out there, including this pc builder opportunity. Think about what you need and what might be lacking in your gameplay. Perhaps you need some wireless controllers or a new graphics card for your PC. Maybe it's to do with the storage on your games console and so you need some extra hardware in order to store all your data.  Your gaming system should be it's very best, otherwise, you will miss out on all the benefits that come from it. As technology advances so quickly nowadays, it can easily become outdated in a matter of years.
Get Comfortable With Gaming Accessories
Gaming accessories add comfort and prolonged gaming that doesn't lead to damage to the body or that feeling of doing too much of it. Start off with some silicone analog covers because your thumbs are likely to become blistered or sore from the plastic of most controllers. This will allow you to continue playing for hours on end with no discomfort. A gaming chair is an essential purchase, and there are specific gaming chairs out there that have been made with the typical gamer in mind. Find one that supports the back, shoulders, and neck and puts you in a comfortable position that's also good for your body.
A headset can be great if you don't want to be annoying the rest of the household with gameplay music. Try to find ones that either sit comfortably on the ears or go for earbud-type headphones that will likely be a little more comfortable. Ensure that your room is well ventilated, not only to keep you cool but also to the gaming system.
Buy Yourself A Sound System
To transform the space, darkening the room is one way that you can get into the zone of gaming. However, a sound system is also a great addition because it can really help involve you in the world of the game. It also helps to have sound-proofing in the room so that you're not disrupting anyone else. A soundbar is great to have as part of your system and some of them can provide some great sounds that project around the room like a cinema. A lot of sound systems when complete is going to be worth well over $1,000, so make sure that you get some insurance on these too.
If you enjoy gaming, then it's worth investing the money to really help transform your space so that it's comfortable for hours of gaming. Make your friends jealous and implement some of these tips if you haven't already to truly elevate your gameplay both on your own and with friends.