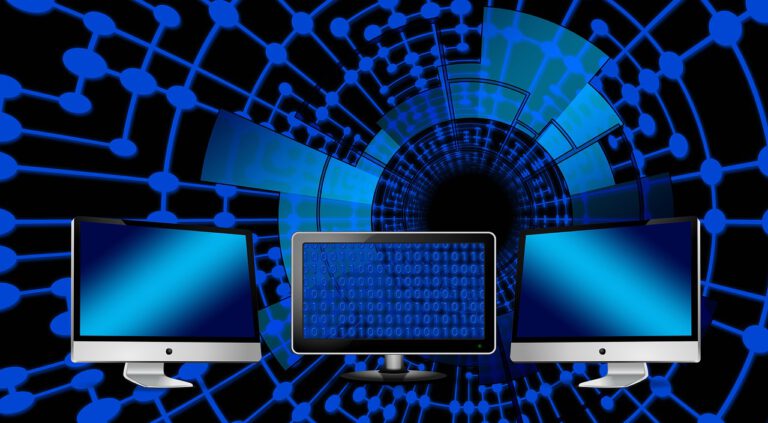 Market research is a massive deal! It is one of the most important tasks your organization must engage in, and always starts with a general marketing information system—or MIS—strategy. A marketing manager directs their team to begin collecting data on various market segments using Google analytics or simple questionnaires and interviews with a focus group before compiling a database of marketing information and reporting that details any miscues in implementation and insights discovered.
Q4 2019 hedge fund letters, conferences and more
This market strategy is a great first step. However, employing simple primary research in this way will never reach you to your full potential, leaving a sizeable gap between your target market customer needs and the products and services that your business provides. Accurate information and powerful market intelligence are often hard to come by, but smart intuition coupled with powerful marketing activities like these (forming the backbone of MIS implementation) are necessary for decision-makers of all sizes in managing a successful operation in a competitive business environment.
Investing in the Next Generation of Emerging and Frontier Markets with Maurits Pot
ValueWalk's Raul Panganiban with Maurits Pot, Founder and CEO of Dawn Global. Before this he was Partner at Kingsway Capital, a frontier market specialist with over 2 billion AUM. In the interview, we discuss his approach to investing and why investors should look into frontier and emerging markets. Q2 2021 hedge fund letters, conferences and Read More
Product distributors, digital content managers, and online service providers alike all require these focused insights provided through marketing information system utilization, but so often are hindered by partial market research. High-tech methodology has existed for decades, but a tried and true full-scale strategy remains the most promising way to gather this all-important data.
Turning to an MIS strategy leverages four critical components to drive forward a successful market research project: an internal reporting system, a marketing intelligence system, a market research system, and an analytical marketing system. These systems are used by industry leaders across sectors to complete multiple, simultaneous projects and provide baseline data to monitor continued marketing success.
The difficulty for marketing managers everywhere stems from the fact that data collection and market research is often misused as a blunt instrument rather than within an appropriate MIS framework. Primary research is the first leg of the race, but in order to ascertain marketing information relevant to the preferences of your actual target market, this step should be preceded with a deep analysis of the available data and segmentation of the target market based on the business needs. This data, offered from AllBizOps, grants researchers a hyper-targeted pool of leads and actionable data points to then begin the primary research process with. By going this route, companies and enterprises are not only saving a large amount of time, but the research process—and the resulting follow-up actions—become much more cost-effective.
In this way, the identification of market opportunities through the primary data collection becomes simple and is often highly successful. Instead of tying up cash flow in single-use views of market segmentation, or market trends, utilize a high-powered market research tool such as AllBizOps, a marketing research information system. Marketing research information systems operate in the same way an MIS infrastructure does, by targeting qualitative market research methods as well as quantitative marketing research and synthesizes these two unique types of information to identify consumer behavior in a dynamic environment.
Utilizing an MRIS like AllBizOps provides the logic and steps required to save business development teams time, costs, and expertise otherwise needed to complete a large scale market research project, all while retaining enough flexibility to provide decision-makers with viable options. Such research is critical for evaluating market opportunities that will result in heightened traffic to your page as well – increasing your advertising potential. However, the real talent of the MIS approach is the systematic gathering of relevant information to improve your conversion rate, expanding your customer base and earning more sales.
Simple analytics reveal marketing information that helps track methods to drive traffic, but secondary research is required to identify avenues in your marketing environment that will boost sales as well. Conducting market size and sales analysis research is essential for locating a correlation between specific keywords and buyers rather than casual browsers.
Market research data in this arena acts as an information explosion that can help you in identifying secondary considerations for business expansion including order sizes from suppliers, optimal sales force size, and a database of personal interviews that can lead to increased market penetration of new product launches or advanced identification of specific marketing problems that will lead to disadvantages in sales down the road.
Integrated quantitative research that draws from internal sources—respondent information from previous market research—as well as reputable external sources, will help your business develop a new and highly effective marketing plan that is able to target likely buyers looking for services and products like yours. Likewise, with highly developed primary market research, you can identify a second tier of possible buyers that may be tipped over the edge with a targeted sales promotion campaign. Smart systems like AllBizOps facilitate this process, further saving companies time, money, and resources.
Utilizing a marketing information system to target the right audience will boost revenues and see your business take flight. Stop relying on simple market analytics and make powerful, data-driven marketing decisions for your organization.