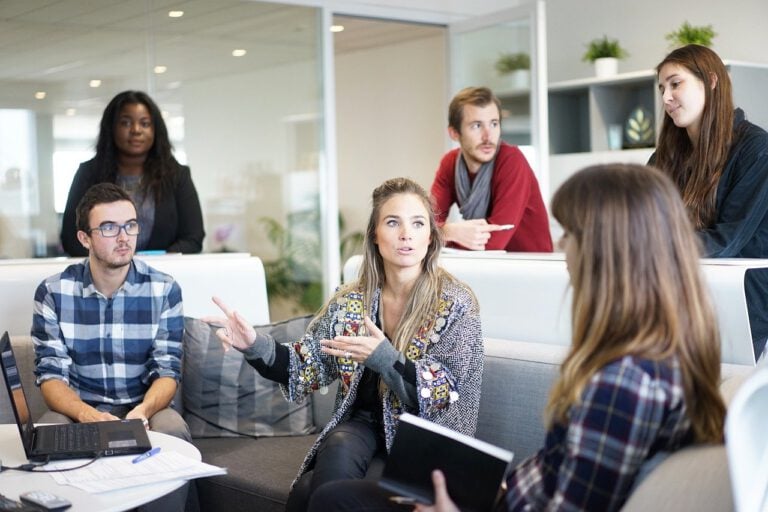 Goldman Sachs, which is one of the preeminent underwriters of IPOs globally, is the top choice of many companies that want to go public. Now, if you want Goldman Sachs to take your company public, you will not only have to meet the stock market parameters, but also a criterion set by the investment bank. Such companies now must have at least one diverse board member.
One diverse board member policy: why?
This big announcement came from Goldman Sachs CEO David Solomon. On Thursday, speaking to CNBC's "Squawk Box" from the World Economic Forum in Davos, Switzerland, Solomon said that the public companies with one female director have performed significantly better in the last four years than the ones without it.
"Starting on July 1st in the U.S. and Europe, we're not going to take a company public unless there's at least one diverse board candidate, with a focus on women," Solomon said.
Odey Warns Spread Of Stock Market Gambling Faster Than Latest "Mutation Of COVID" [2020 Letter]
Crispin Odey's flagship investment strategy, the Odey European Fund, lost - 30.5% in 2020, according to a copy of the strategy's fourth-quarter letter to investors, a copy of which ValueWalk has been able to review. This was one of the worst performances in the fund's history. Since its inception in 1992, it has lost more Read More
Though Solomon did not detail much on the diversity that his company is looking for, except for a "focus on women," a source close to the bank told The Post that Goldman's new policy will focus on "traditionally under-represented groups across various criteria, including gender, race, ethnicity, sexual orientation, or gender identity."
Talking of whether its diverse board member policy might affect their business, Solomon said they might lose a few clients, but this is the "best advice" that could help companies earn "premium returns" for the shareholders in the long-run.
"This is an example of our saying, 'How can we do something that we think is right and helps moves the market forward?'" Solomon said.
To back his claim, Solomon said companies with at least one diverse board member witnessed a 44% rise in their average share price within a year of going public. On the other hand, companies with no diverse board members saw a return of just 13%.
Goldman to help companies find diverse candidates
Further, the CEO said that about 60 U.S. and European companies have gone public recently with all white, male boards. Solomon said a major cause of such inequality is that the board members are often selected from those who have already been CEOs or CFOs or public company directors. This often prevents women from getting a seat on the board.
To address this, Solomon said Goldman, which has a vast network of corporate executives, would help find female board candidates for the companies. Goldman Sachs has an 11-person board, of which four are women while its lead director is black.
Goldman's new policy of at least one diverse board member will apply from July 1 to the U.S. and European companies and will extend to more countries over time. By next year, the investment bank would require companies to have at least two diverse board members.
Goldman Sachs committed to the cause
This is not the first time we are hearing Goldman talking about diverse hiring targets. Goldman Sachs announced something similar in March 2019. At the time, the bank set a target that half of all new analysts and entry-level associates it would hire in the U.S. would be women, while 14% would be Latino professionals and 11% would be black professionals.
For Britain, the bank set a goal that 9% of all analysts and entry-level associates it hires would be black. Moreover, at the senior level, the bank requires that at least two diverse candidates are interviewed for any job opening.
Solomon talked about other environmental, social and governance initiatives at Davos as well. A couple of days back, the CEO turned down the idea of not working with companies that don't have green credentials.
"Should we draw a line and say we will not raise money for a company that is a carbon company, a fossil fuel company? And the answer to that is, we're not going to do that, we're not going to draw a line," Solomon said.
Goldman may be the biggest financial organization to talk about diversity at such a level, but it is not the first. In 2017, State Street, which is a Boston-based investment company, came up with a "Fearless Girl" campaign to encourage public companies to add more women to their boards. The company claims that over 300 companies took their advice to include women on their boards.