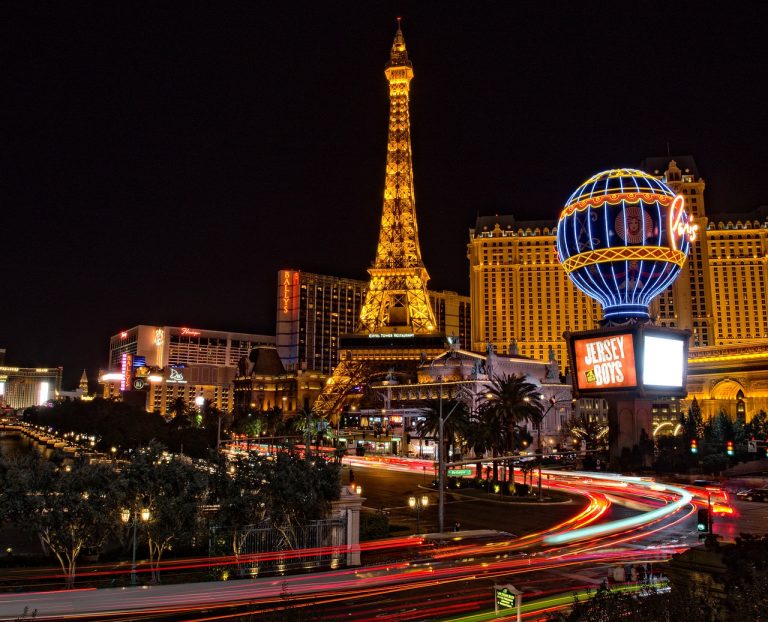 Gamification is a technique that has spread across many industries. You can find it in education, human resources, apps, training programs, and websites. These entities already existed, but they had gamification applied to change the way they worked or how users interact with them. Gamification can even help overcome learning barriers.
Many companies effectively apply game mechanics to motivate users. It also encourages engagement and loyalty. The same techniques that game designers use to attract players and give them a sense of progress can succeed in non-gaming processes. Teams use them to add value to a business or to mark and encourage progression.
Q4 2019 hedge fund letters, conferences and more
Crypto Hedge Fund Three Arrows Blows Up, Others Could Follow
A few years ago, crypto hedge funds were all the rage. As cryptocurrencies rose in value, hundreds of hedge funds specializing in digital assets launched to try and capitalize on investor demand. Some of these funds recorded double-digit gains in 2020 and 2021 as cryptocurrencies surged in value. However, this year, cryptocurrencies have been under Read More
Now we know what gamification is, let's take a look at some common and effective examples of where and how it is used. We also look at why gamification works in these different scenarios.
Gamification at Online Casinos
Some of the casinos online use gamification. In fact, it is one of the areas where use is on the rise. It makes sense to apply it in this context. Those visiting online casinos are likely to enjoy playing. Whether it is games of chance or games of strategy, there should be a sense of achievement and reward.
At online casinos, gamification extends the whole experience, which means you are playing and competing from the moment you log in. More than just spinning the reels on your favorite slot, you will be completing a mission, or moving up a leaderboard.
Online casinos have been growing and delighting players for several decades now. In order to keep the experience fresh and entertaining, they add elements of gamification. Popular elements to look out for include points that lead to level ups based on rewards or loyalty programs.
You can expect to see quests and missions that lead to unlocking new games for you to play. Another common feature is a hidden item that you need to find or to collect pieces of a puzzle or gems to move forward. Maps are used to depict progress, and players can exchange the gems or currency for free spins and other bonuses.
Case Study: TripAdvisor
The review website TripAdvisor has been using gamification for many years in a successful way. It has become a natural part of the experience of the website. Not only does it encourage engagement and make participating in the website more fun, but it does so in a natural way that adds to the function.
While gamification can be used in many different ways and for various products, there's a risk that it'll distract users and designers from the core purpose of the service, product, or tool. This is not the case with TripAdvisor, which has seamlessly blended several elements of gameplay.
One of the most important gamification elements that TripAdvisor carries out is measuring the impact that reviewers have on other people. They send emails out to users, letting them know where they stand on the leaderboard in terms of how many people have seen their review, and how many people they have helped with improving it.
Another gamification aspect that's popular and effective for TripAdvisor is the points, badges, and levels they award. They recognize their users for the number of reviews they write in a certain area, or for reviewing a particular type of venue, including restaurants and hotels. It works so well because it encourages customers to feel like experts and to continue passing on their knowledge.
The Influence of Gamification
While many websites will use gamification to engage customers, to encourage loyalty, and to push interaction, there are other uses for it. Gamification can be used for marketing purposes to encourage you to make a purchase, provide information, share and promote products on social media, or even to sign up for something.
Gamification should add an element of competitiveness and fun, but never lead you to do something that you wouldn't normally do. However, it's often employed for exactly this reason. There isn't anything wrong with implementing gamification, but consumers should be aware that even things that are dressed up to be fun can still have consequences.
Building An Online Community
Both Nike and the US Army have demonstrated the power of gamification. Nike built a community and created a running app that users could treat as a competition with themselves and their friends. It is a great motivator for running and has built a huge online community, whilst also benefitting the company with lots of customer data that can be used in research and development.
A Recruitment Tool
The US Army developed and released a free downloadable game. This was designed as a recruitment tool, and crosses into a new level of gamification, as it really is just a game, but still a tool. It uses badges like many other games, but they represent real badges of honor that come with joining the US Army.
It has become their number one method for seeking recruits. The game is a tactical shooter game that can be multiplayer, and the gameplay has been designed to help people put themselves in the shoes or boots of a soldier. The combat is incredibly realistic, and before playing, you're asked to create an online account to join the Online Army, where you provide your data.
Why We Love Games
Gamification draws on the psychology of the main aspects we love about games. It is much more complicated than turning everything into a competition, although that does work surprisingly well. The reason that gamification is applied across so many industries and resources is because of the four different areas that it amplifies.
All four elements can be applied at once, or companies can pick and choose what best applies to their brand or product. You'll experience some form of community, which means leaderboard to compare your progress, teams where you work together, and message boards to feel a sense of connection.
The other three elements are reward, feedback, and achievement. As we saw in the TripAdvisor case study, feedback is particularly powerful for recognizing customers. For online casinos, rewards are already part of the experience and can help one company stand out from its competitors. The sense of achievement is the most fundamental aspect of gamification. It works best when it is expressed visually through a chart or map.
Updated on