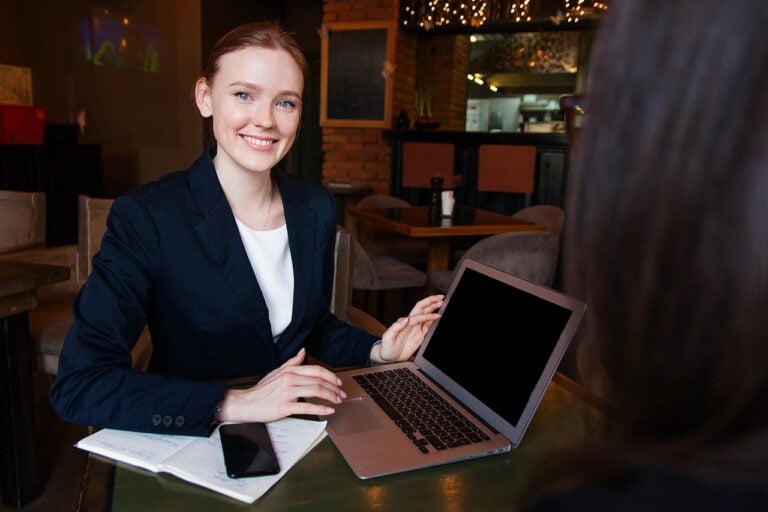 Not Every Company can afford a Full-time Crisis Management Official, But They definitely Need a Plan of Action
Deon Binneman, the international reputation management consultant known as the Reputation Go-to Guy has released version 2.0 of his Crisis Leader Toolkit, a self-study Do –it – yourself guide on how to plan to respond to the reality and communication aspects that a crisis or emergency brings. The toolkit now includes the full course materials for a 2-day Crisis Training course that can be used to equip internal teams with essential Crisis Management and Crisis Communication knowledge and skills.
Q4 2019 hedge fund letters, conferences and more
Consistency is what makes the top 50 best-performing hedge funds so strong
Every month and quarter, multiple reports on average hedge fund returns are released from several sources. However, it can be difficult to sift through the many returns to uncover the most consistent hedge funds. The good news is that Eric Uhlfelder recently released his "2022 Survey of the Top 50 Hedge Funds," which ranks the Read More
The premise behind the toolkit is as follows: Years and years of experience have proven that the companies who copes the best with crises of all kinds are those who are prepared to deal with the hand of fate. Those companies who have set in motion processes to minimise potential crises. Companies who cope successfully with crises are normally companies who have a predetermined plan of action including communication response plans and trained personnel.
In today's always-on news world, companies have to be ready to deal with crises and emergencies of all kinds. Stakeholders scrutinise what is happening at a company closely because they have to safeguard their own hard-earned reputations and cannot afford to be tarnished by association. Citizen journalists are ready to take pictures and air their views on social media channels.
What a company says and how it reacts and respond to a crisis will either instil confidence and trust or irreparably damage relationships and business dealings.
This means that a company has to pay attention to Crisis Management ideally before it happens. In fact it can be argued that in a world where trust has become the new currency, where compliance and ethics and standards rule, that crisis preparedness should be a mandatory requirement for companies, so that they can determine the best course of action to take in crisis situations and that they can handle them well enough to ensure effective damage control and swift recovery to instill trust and keep their reputation intact.
Crises management is defined as the ability of an organisation to deal quickly, efficiently, and effectively with contingency operations with the goal of reducing the threat to human health and safety, the loss of public or corporate property, adverse impact on normal Business continuance, and damage to its good name - it's Reputation.
That ability or capability comes from having a well-thought out blueprint – a a blueprint or plan of what to do and what to say and not say in a crisis..
Few circumstances test a company's reputation or competency as severely as a crisis. Regardless of a company's size, reputation or industry, corporate crises cause immense pressure threatening a company's reputation and its ability to conduct business. (Just study Boeing)
Therefore, a coordinated approach to crisis management and preparedness can help an organization towards an effective, well-managed crisis response retaining a favorable impression and renewed confidence in the company. This coordinated approach starts with having a well-thought out Crisis Management & Crisis Response plan and trained personnel The writing, design and development of such a plan is a crucial management function.
Many organisations unfortunately do not have the capacity to have a fulltime Crisis Manager position but that does not absolve them of the necessity of planning for dealing with the hand of fate. Today stakeholders of an organisation expect an organisation to be ready to deal with all calamities as well as the unique communication challenges that these situations bring.
But in many organisations plans exist in various forms and guises. Plans exist as Disaster Recovery (IT related), Business Continuity, Occupational Health & Safety & Emergency Response plans, and Communication Response plans (PR/Communication). Sometimes these plans are coordinated, sometimes they are not.
According to Deon "All of these various plans should be integrated in an overall crisis management response plan for the organisation. This is the recommended best option to respond appropriately and protect the hard-earned reputation of the organization".
Does your Company have a comprehensive plan of action and trained teams? Complete this questionnaire to find out whether there is a need for the toolkit in your business.
SELF- TEST on crisis management: How ready is your company to deal with the hand of fate?
Here is a quick questionnaire to test your organisation's capacity to respond to crises.
Have you developed a clearly defined crises management plan with adequate action and communication responses?
Have you made a "worst case list" recently of what could happen to your organisation?
And have you a written plan in place, up to date and circulated and accepted by all stakeholders?
Have you tested your plan using the 3-way test including a dry run of the preparedness of your plan?
How long will it take you to enact your plan, from the moment a crisis takes place until your plan "kicks" in?
Does your plan contain a plan of action for what would happen if for example – A Government agency forces you to do a recall of a certain product due to safety reasons? (Just a typical scenario)
Have you appointed and trained spokespersons (and backups) that will communicate with all stakeholders if a crisis should occur?
Have you arranged and got approval for CEO's actions and statements in an emergency? (Also called Holding statements)
Have you assigned organisational spokespersons and alternatives on a 24 -hour, 7 -day duty (Until done)?
Have you benchmarked your emergency and crisis communication procedures versus the rest of competitors in your industry?
How have you had your spokespersons trained in media interviews and other communication including relevant social media techniques?
Have you prepared alternate plans, with added specifications for each category? (The plan for an explosion is not the same as that of a wildcat strike or a blog attack)
And have you legally complied with all the necessary legislation and reporting procedures that can impact on the organisation in time of crises? Acts such as the Occupational Health and Safety Act, the Promotion of Disclosure of Information Act etc?
Have you clearly defined and identified the circumstances that deserve the label of problems, disaster, emergency, issue, crisis or catastrophe? (Or in South Africa the rhetoric of "Challenges")
Have you assigned crises designation decisions to a specific person or group of persons?
How have these people received specific and adequate training so that they will know what to do?
Have you created a policy manual, a how-to-manual on developing and implementing a crisis communication plan and circulated it to all concerned, and have they verified their understanding of the contents? (Does your plan include a formal social media policy for the organization?)
Have you determined the competencies needed to communicate effectively in a crisis e.g. public speaking, meeting skills, press conference question handling, writing skills and planning strategies?
Scoring: If you answered yes for every question, congratulate yourself. If you answered no, your organisation is at risk of damaging its good reputation through lack of preparedness for unplanned visibility caused by potential crises. Do something about it. After all, Noah built the Ark, before it rained.
*** (The questions above is just a small selection of what is prompted by questionnaires in the toolkit)
More Information - http://www.deonbinneman.com/toolkits-and-products/crisis-leader-toolkit/
---
About Deon Binneman
Deon is the Reputation Go-to Guy and is regarded as a thought leader on how to manage and build relationships with stakeholders and mitigate reputation risk. Deon provides speaking, training and consulting services designed to assist companies to build, sustain and protect their most important asset - Reputation, and he has done so in 17 countries the past 23 years. Services include extensive training and coaching for Executives and Leaders on Stakeholder Reputation, Reputation Risk, Crisis Management and OD (Organization Development) related topics, speaking and facilitating at Global and local conferences to raise awareness and understanding of reputation as an asset and a risk and specific consulting assignments. His website http://www.deonbinneman.com contains many useful articles, information and insights.
Updated on