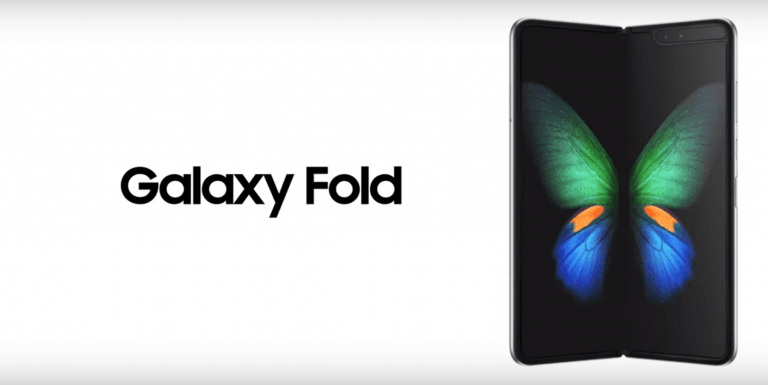 Last year brought the first foldable phones to the market, so this year will be the year when smartphone makers start refining their designs. We expect a new Galaxy Fold and Mate X this year, but there will be other foldable devices as well. Here are what will likely be the best foldable phones of 2020.
Best foldable phones of 2020: Galaxy Fold 2
Samsung got off to a rocky start with the first Galaxy Fold device, initially revealing it and sending prototypes to reviewers and then recalling it before launching it again later in the year. The first Fold finally launched in September in the U.S., so we wouldn't expect any new Fold model to be available until later in the year.
The 3rd Annual 360 Degree Credit Chronometer Report with Joseph Cioffi
ValueWalk's Raul Panganiban interviews Joseph Cioffi, Author of Credit Chronometer and Partner at Davis + Gilbert where he is Chair of the Insolvency, Creditor's Rights & Financial Products Practice Group. In the interview, we discuss the findings of the 3rd Annual report. Q2 2021 hedge fund letters, conferences and more The following is a computer Read More
As far as the design of the Galaxy Fold 2, it seems like it could be up in the air. The first Fold model did have problems with the display when it was initially sent to reviewers, so Samsung had some work to do on it before it was ready for the general public.
Samsung seems to be considering other foldable phone designs, based on patents and various reports. Some of the other designs include one that folds outward instead of inward like the current Fold does. If Samsung goes that route, it would look more like the Huawei Mate X. We've also heard reports about a foldable Samsung phone with a clamshell design.
Bloomberg reported last month that Samsung is planning two foldable phones to succeed the first Galaxy Fold device, although it wasn't sure when the handsets would be launching. We would expect them sometime this year.
There is a chance that we could get a sneak peak at at least one of Samsung's new foldable devices in February. There are reports that a clamshell-like foldable phone will be revealed on Feb. 11 along with the Galaxy S11.
Tech watchers have inferred this from the design of the press invitation to the Unpacked event, which features two images. One is a rectancle with rounded corners, which is believed to be the Galaxy S11, while the other looks like more of a square. The clamshell phone is expected to have a square shape when it's folded.
Motorola Razr
Another one of the best foldable phones of 2020 is likely to be the Motorola Razr. It's a pocket-sized flip phone reminiscent of the original Razr, except that it has a foldable display. It also features a second display that's on the front of the device when it's folded. The small screen can be used to take selfies, see notifications and use some apps.
Motorola has already delayed the launch of the new Razr due to better-than-expected demand. The device was originally scheduled to be released this month following preorders that were supposed to begin on Dec. 26. The company hasn't offered a new timeline for release, but fans are waiting excitedly for it. The device is expected sometime this year.
TCL's foldable phone
One of the other best foldable phones of 2020 is TCL's yet-unnamed model. The company revealed a prototype at CES this week, although it did not provide a release date. It's unclear whether the phone will be ready for a public release this year, but we included it on this list because it might launch in 2020.
Many are calling TCL's phone a Razr killer because it will cost less than the $1,500 Razr, but the design actually folds in half like a book rather than from top to bottom like a flip phone. When it's unfolded, it features a 7.2-inch display. One thing that makes TCL's foldable phone stand out is the fact that the display has enough tension that it can stand up on its own rather than snapping fully closed or open when it reaches a certain point.
Based on the reports from those who have had hands-on time with TCL's foldable phone, it does sound like the company has some more work to do on it. However, it could be a serious contender when it launches, whether that's this year or next.
Huawei Mate X and Xs
The Huawei Mate X officially launched in China in November, although it isn't set to launch in Europe in 2020, which is why we've included it on the list of the best foldable phones of 2020. The device isn't expected to ever make it to the U.S. because of the ban on companies buying telecom equipment from the company due to the feud with China.
Huawei also said it is planning a more durable version of the Mate X called the Mate Xs. It's unclear when the Mate Xs will launch. The Mate X features a display that folds outward and is 8 inches when it's opened. When the device is folded, it features one screen on each side. The front screen is 6.6 inches in size, while the back display is 6.4 inches.
Microsoft Surface Duo
Microsoft also unveiled a foldable smartphone in 2019, although it hasn't launched yet. The Surface Duo will run Android, which just goes to show that the company has officially given up on Windows Phone. The Duo features two 5.6-inch displays. One thing that makes the device stand out is that the displays can rotate 360 degrees, making the device capable of functioning as either a tablet or a phone.
The Duo can either stretch an app across both screens to make it larger, or it can split and place the app on one display and a keyboard on the other. Unfortunately, those who are looking forward to the Microsoft Duo will have to wait quite a while. It isn't slated for release until the holiday shopping season later this year. The company has not revealed a price for the device.
Several other foldable devices could make an appearance this year, but they remain in the realm of speculation right now. Thus, these are the best foldable phones of 2020 based on more concrete evidence and what's been announced rather than vague rumors.