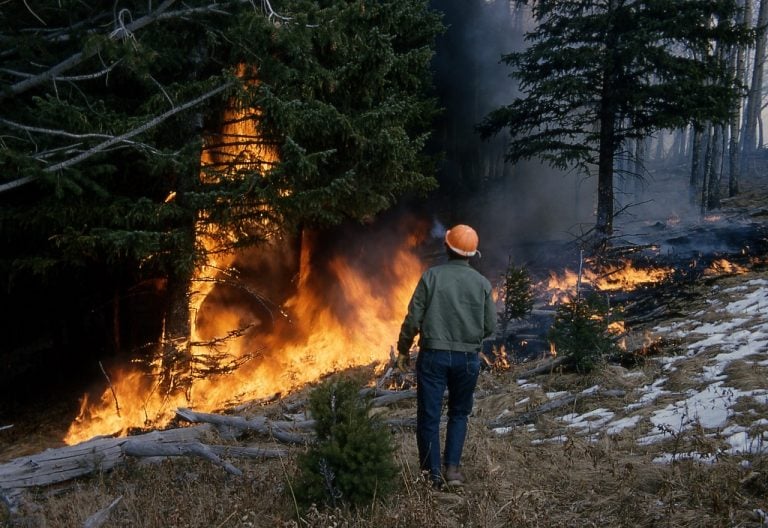 The Australia bushfire is one of the worst catastrophes that the world has seen so far. The continent has been facing an unprecedented national crisis over the past four months. As per the reports, the bushfires have killed at least 25 people and razed almost 2,000 homes and millions of acres of land. Moreover, hundreds of millions of animals and birds have died or are seriously injured due to the Australian fires. Here is everything you need to know about the Australia fires and how you can help the Australia bushfire victims.
What caused the Australia bushfire?
Bushfires are not a new thing in Australia, but the fire currently burning across the nation is being described as "unprecedented" in terms of ferocity and scale. Talking of the cause of the fires, there could be many, such as lightning strikes, cigarettes and others.
There is no confirmation on the exact cause of the Australian bushfire, but there is information on the factors responsible for aggravating the situation. Factors such as low rainfall, low soil moisture, high temperatures and fierce winds have helped the fire to grow in size.
Carlson Capital's Double Black Diamond Strategy Gains 5.3% On Jewelry Play
Carlson Capital's Double Black Diamond fund added 3.09% net of fees in the second quarter of 2021. Following this performance, the fund delivered a profit of 5.3% net of fees for the first half. Q2 2021 hedge fund letters, conferences and more According to a copy of the fund's half-year update, which ValueWalk has been Read More
Climate change has also played a role in strengthening the fire. A greenhouse gas can't start the fire, but global warming can aggravate it. Experts also agree on the connection between climate change and the unprecedented fires that Australia is currently going through.  Additionally, the year 2019 was the hottest year in Australia with temperature 1.5 degrees higher than average, as per the Bureau of Meteorology.
The aftereffect of the Australia bushfires is expected to be felt for years to come. In the past three months, the fire is expected to have emitted about 350 million metric tons of carbon dioxide. Experts believe that over a century will be needed to nullify the effect of the carbon dioxide released.
Along with nature, it seems, a few people could also be blamed for the Australia bushfires. In a recent statement, New South Wales Police said that it has charged about 24 people for intentionally starting bushfires in New South Wales.
Affected areas and other details
Talking of the affected areas, though every state is affected, some are more affected than others, such as NSW and Victoria. The total burned area is about 8 million hectares, which is almost ten times that of the Amazon fire last year and about three times the burnt area in California's 2018 wildfires.
The dust and ash from the Australia bushfires are drifting across the ocean as far as New Zealand. An image last week of New Zealand's Franz Josef snowy mountaintops showed the mountain covered in a caramel brown color. The distance between the mountain and bushfire front is about the same as between Boston to Miami.
This glacier is in New Zealand, approx. 2000km away from Sydney. Unreal. https://t.co/aPkOBHvoNh

— jackson ryan 🙏 (@dctrjack) January 1, 2020
It is being reported that the fire started in September 2019, but became severe only in the last couple of weeks. The rescue operations are now in full swing. In many affected areas, the Australian government has declared a state of emergency. Thousands of people have been moved to safer places. Rescue operations are also in place for the animals, including for kangaroos, which have been turning toward cities to save their lives.
How can you help Australia bushfire victims?
Realizing the severity of the danger, several celebrities have come forward to raise awareness about the Australia bushfires. Celeste Barber, an Australian comedian, has raised about A$45 million via a fundraiser started in January. Similarly, Magda Szubanski has raised about $100,000. Other celebrities that have come forward to help are Nicole Kidman, British singer Elton John, U.S. singer Pink, Australian pop star Kylie Minogue, Australian actor Chris Hemsworth and others.
I am totally devastated watching what is happening in Australia right now with the horrific bushfires. I am pledging a donation of $500,000 directly to the local fire services that are battling so hard on the frontlines. My heart goes out to our friends and family in Oz ❤️ pic.twitter.com/kyjDbhoXpp

— P!nk (@Pink) January 4, 2020
Sports personalities are also making contributions in their own way. For instance, cricket star Shane Warne raised more than A$300,000 for the Australian Red Cross Disaster Relief and Recovery Fund by offering his "baggy green" Test cap for auction. Other sports people that have come forward to help are Australian tennis players Nick Kyrgios, Maria Sharapova, Novak Djokovic and others.
How can you help? You can directly donate to the organizations that are helping in the relief work, such as:
You can also contribute toward saving the wildlife by donating to WIRES (an Australian wildlife rescue nonprofit), Port Macquarie Koala Hospital and Currumbin Wildlife Hospital.