Last month Tesla CEO Elon Musk revealed the futureproof, innovative Tesla Cybertruck which opposes all truck design trends we've seen so far. Back then, it competed with a Ford F-150 truck in a tug of war challenge that ended up with the Cybertruck being victorious. Now, a new video has surfaced that shows the Tesla Model X vs Ford F150 tug of war challenge, where the Tesla Model X also came out victorious. That said, there's no doubt the Tesla Cybertruck should be victorious in a potential rematch if it ever came down to that.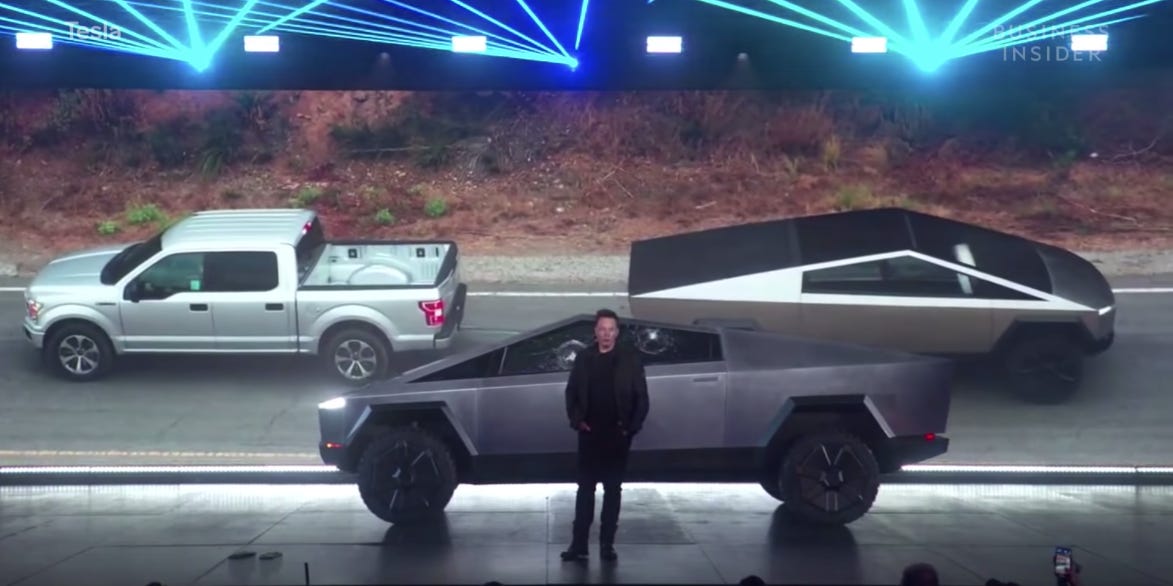 Ford's F-150 truck dominates the roads and is a true jewel of the company. When the Cybertruck was released, it was followed by a video that shows the Ford truck getting beaten in a tug of war challenge. However, that wasn't accepted so lightly, and there were controversial comments from a YouTuber Engineering Explained, calling the tug of war challenge between the two trucks pointless for various reasons.
Crossroads Capital up 55.8% YTD after 32.5% in 2019 explains how it did it
Crossroads Capital is up 55.8% net for this year through the end of October. The fund released its 2019 annual letter this month after scrapping its previous 2019 letter in March due to the changes brought about by the pandemic. For 2019, the fund was up 32.5% net. Since inception in June 2016, Crossroads Capital Read More
That led to Tesla CEO Elon Musk agreeing to repeat the test and challenge at a later time, after Ford's Vice President Sundeep Madra tweeted challenging Musk on an apples to apples challenge following the video that came out. However, it's hard to imagine that Tesla would let its only Cybertruck prototype be sent to Ford just like that.
hey @elonmusk send us a cybertruck and we will do the apples to apples test for you 😉😉😉https://t.co/H3v6dCZeV5

— sunny madra (@sundeep) November 25, 2019
Bring it on https://t.co/pCnln1NdRO

— Elon Musk (@elonmusk) November 25, 2019
Now, there's a video on YouTube and Twitter showing the Tesla Model X vs. Ford F150 tug of war challenge, where Tesla's Model X absolutely prevailed. The video shows how the Ford F150 attempts to pull the Tesla Model X, with the tires of Ford's popular truck smoking from spinning so much.
However, the Tesla Model X pulled the Ford truck with a breeze, claiming victory in the Tesla Model X vs Ford F150 tug of war challenge. In the proper contest between the Cybertruck and F150 in the future, it's pretty much assured that the Tesla pickup truck is going to prevail once again, thanks to its chunky and heavier structure.
F-150 4×4 vs Model X P100D? Which one is gonna win the tug of war? @elonmusk pic.twitter.com/6GLpvyip0t

— Ray4️⃣Tesla⚡️🚘☀️🔋 (@ray4tesla) December 11, 2019
Tesla's Cybertruck is getting a lot of attention at the moment. Just recently, it was spotted in the wild in Los Angeles near the airport. It appeared considerably larger than it seemed in the studio during its reveal event. The cybertruck and its design received a lot of controversy, but at least it boasts an affordable price starting at $39,000.
What do you think about the Tesla Model X vs Ford F150 tug of war challenge? Let us know in the comments!