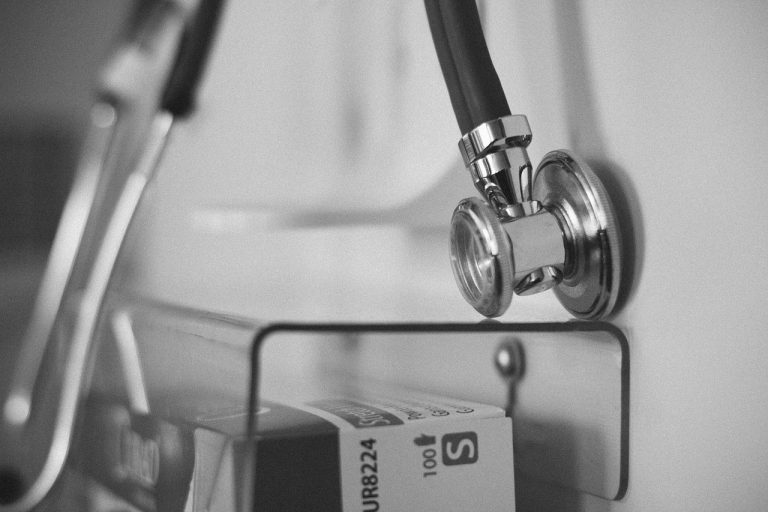 The Democrats picked up forty House seats in the 2018 Congressional election by running largely on protecting the healthcare gains made by tens of millions of Americans under Obamacare. Two especially popular features were the inclusion of children under twenty-six on their parents' insurance policies and the prevention of private insurance companies from turning away new applicants because of preexisting medical conditions.
And so, just as one of Bill Clinton's 1992 campaign slogans was, "It's the economy, stupid," the Democrats need to once again make theirs, "It's our healthcare, stupid."
Speaking of "stupid", three years ago, Republican presidential candidate Donald Trump boasted that very soon after he took office he would repeal and replace Obamacare with his own plan. While he did not disclose any details, Trump assured voters that it would be less costly, provide better benefits to more Americans.
Exclusive: Third Point is diving into the private and SPAC markets [In-Depth]
Dan Loeb's Third Point returned 11% in its flagship Offshore Fund and 13.2% in its Ultra Fund for the first quarter. For April, the Offshore Fund was up 1.7%, while the Ultra Fund gained 2.3%. The S&P 500 was up 6.2% for the first quarter, while the MSCI World Index gained 5%. Q1 2021 hedge Read More
Obamacare and beyond
Regretfully, not only was he unable to get the Republican controlled Congress to repeal Obamacare, but he never did reveal any details of his much better health care plan.
Now we have a batch of Democratic candidates offering their own healthcare plans ranging from Obamacare plus to the almost immediate implementation of Medicare for All. I happen to think that the latter would, when fully implemented, not only provide excellent healthcare for every American, but drastically reduce our nation's healthcare bill, which will soon account for one fifth of our nation's Gross Domestic Product.
But even Senators Bernie Sanders and Elizabeth Warren now concede that most voters are not yet ready for the immediate implementation of this far-reaching plan. What we need then, is a Plan B, which virtually all the Democratic candidates as well as a large majority of American voters can readily embrace.
This plan would have four parts:
(1) It would retain the main elements of Obamacare including the provisions that children under twenty-six continue to be covered by their parents' insurance policies, and that private insurance companies could not deny coverage to applicants with pre-existing medical conditions.
Private insurance companies could not deny coverage
(2) No one would be forced to give up their current insurance plan – even if that plan did not happen to provide adequate coverage.
(3) A public healthcare insurance option would be made available to everyone, with very good benefits at a cost of no more than seven or eight percent of their income.
(4) In addition to insurance premiums the cost of this program would be paid for in three ways. The first calls for a tax on financial transactions – large and small. The second closes tax loopholes, and the third is a wealth tax. Let's consider each, in turn.
Financial transactions can be for just thousands of dollars or even for tens of billions. We could place a one- or two-tenths of a percent tax on all routine and instantaneous financial transactions including the purchase and sale of corporate stock or bonds, and a one percent tax on real estate sales, and on the purchase price of all corporate mergers and acquisitions.
Tax loopholes, which are taken advantage of almost exclusively by the rich, are responsible for the loss of well over one hundred billion dollars of federal tax revenue every year. This money can be recovered by the closing of loopholes such as "carried interest", which enables billionaire hedge fund managers to pay a federal income tax rate of just over twenty percent, and the so-called "step-up" provision of the federal inheritance tax, which forgives all capital gains taxes owed on inheritances.
Still another way to pay for my proposed healthcare program would be a two percent wealth tax which could very easily be levied on the net worth of every American billionaire. It would be placed on just those 400 richest Americans who make Forbes Magazine's annual list.
Private insurance companies would stay
Once this plan is put into place, we could at least begin a national discussion about gradually expanding Medicare, making it available to more people on a strictly voluntary basis. My own preference would be to begin by allowing those between the ages of sixty and sixty-five to buy into the program and see how that goes. And then, incrementally, make Medicare to perhaps fifty-five to sixty-year-olds, and so forth.
A voluntary expansion would attract a great deal more political support than one which compelled tens of millions of people to join. I believe that as more and more Americans enroll, many more who had not done so would soon be clambering to sign up.
Wouldn't the Republicans attack this plan? Hey, they would attack any plan that takes from the rich and gives to the middle class and the poor as "class warfare."
So, what if they're right? Well, isn't it fair for the super-rich — many of whom are taxed at lower rates than the rest of us – to finally begin to pay their fair share?
And isn't it about time that every American be guaranteed decent medical care at an affordable cost? Now, all we need to do is convince the Democratic candidates to embrace this plan. In the meanwhile, if President Trump has a better plan, I'd love to hear it.
Q3 2019 hedge fund letters, conferences and more