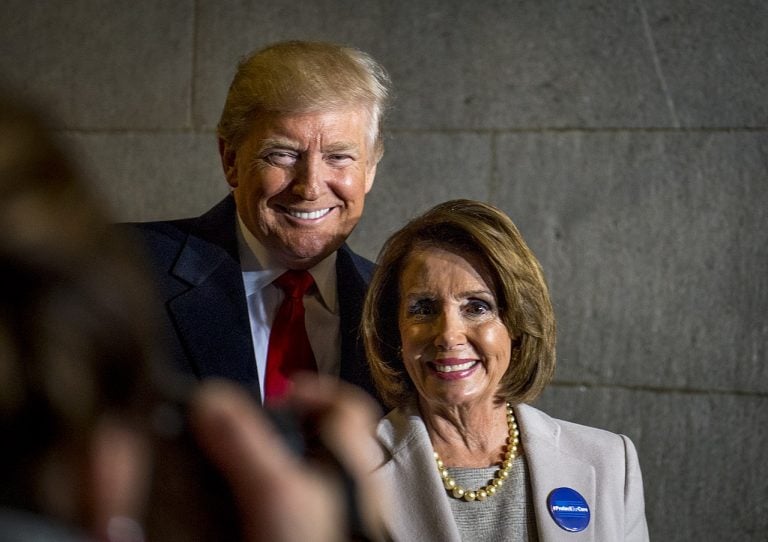 Until now, the House, the Senate, and President Donald Trump have been engaged in an easily predictable two-act farce. The Democratically controlled House led by Nancy Pelosi would find Trump guilty of two impeachable offences, the Senate would refuse to remove him from office, and Trump would then proclaim himself innocent of all charges.
On Wednesday, House Republicans played their role to perfection, voting unanimously against both charges, while the Democrats came in a close second with less than a handful of defections.
Act Two would begin in early January, when Congress returned from winter break and the Senate would grant Trump what promised to be a speedy trial with a foregone verdict.
Hedge fund managers present their best ideas at Robinhood [In-Depth]
The latest Robinhood Investors Conference is in the books, and some hedge funds made an appearance at the conference. In a panel on hedge funds moderated by Maverick Capital's Lee Ainslie, Ricky Sandler of Eminence Capital, Gaurav Kapadia of XN and Glen Kacher of Light Street discussed their own hedge funds and various aspects of Read More
But then, House Speaker Nancy Pelosi, affectionately called "crazy Nancy" by the president, unexpectedly diverged from the script by suggesting that the Democratically controlled House was in no hurry to send the articles of impeachment to the Republican controlled Senate unless certain demands were met.
Please forgive the coming pun: What was her trump card? If the Republican controlled Senate were not permitted to vote on the articles of impeachment, then the president would be denied the opportunity to claim that he was totally vindicated, and the entire process would indeed be proven to be "a hoax" and "a witch hunt."
Instead of being granted closure, Trump would be left to fume over still another personal grievance. But this time, he would be denied any measure of personal vindication.
You'll remember that despite the long list of his wrong-doings found in the Mueller Report, Trump would still claim it provided him with full exoneration.  One can only imagine how he would interpret an acquittal by the Senate.
Nancy Pelosi's impeachment strategy
So, what is it that Pelosi wants? Essentially, a fair trial. That would entail the testimony of key witnesses such as acting presidential chief of staff Mick Mulvaney and former National Security Advisor John Bolton. It might even include a secret vote by the Senate on whether or not the president should be removed from office.
Why didn't Mulvaney, Bolton, and other high current and former Trump Administration officials testify before the House? Because the Trump Administration refused to let them testify. Had the House subpoenaed them, the legal processes in the courts would have dragged on for months.
House Speaker Nancy Pelosi may have a second key demand – a secret vote by the Senate on President Trump's guilt or innocence of the charges. Such a vote would spare Republican Senators from the retribution that would surely follow if the president knew they voted against him.
Would a secret vote change the outcome? Probably not. But it surely would introduce an element of uncertainty of the outcome, so Senate Majority Leader Mitch McConnell will use every political trick in the book to prevent that from happening.
The chances are that at the final curtain of this play, President Trump will not be removed from office. But surely, all Americans – whether Trump lovers or Trump haters – will owe a debt of gratitude to Nancy Pelosi for managing to convert a predicable farce into a much more compelling drama.
Q3 2019 hedge fund letters, conferences and more