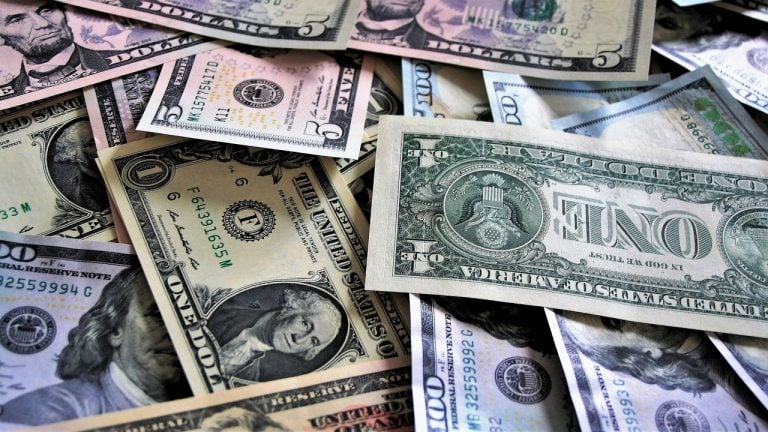 If you are looking for a way to increase efficiency in the workplace, you need to consider using a mass payment system. Let's discuss what a mass payment system is and the benefits of using it.
What are mass payments?
Mass payments are exactly what they sound like. This means you are paying multiple payees all at the same time. Does this sound like a dream? Tipalti can make this dream of a mass payment system into a reality.
Consistency is what makes the top 50 best-performing hedge funds so strong
Every month and quarter, multiple reports on average hedge fund returns are released from several sources. However, it can be difficult to sift through the many returns to uncover the most consistent hedge funds. The good news is that Eric Uhlfelder recently released his "2022 Survey of the Top 50 Hedge Funds," which ranks the Read More
Here are the benefits of putting a mass payment system in place for your business.
Tipalti's mass payment system allows you to use one resource to send and track payments to companies in every country.
This is a global economy, and you have suppliers across the globe. Paying those global suppliers used to be a pain. You used to have to look up the Indian Financial System Code to pay your suppliers in Mumbai. Your British suppliers had their own unique code too. The Tipalti mass payment system will enable you to make payments across borders without having to keep track of changes to the international banking regulations. You need to have time to grow your business. You don't have time to become an expert in global banking policies.
At the same time, Tipalti's mass payment system still allows your payees to choose their preferred payment methods. It's sophisticated enough to use multiple banking interfaces. This makes your international suppliers happy while keeping your system simple.
Tipalti's mass payment system is even easy to set up for global clients. Your payees will be prompted to provide the necessary information to receive payment in any currency in the world.
Using Tipalti's mass payment system, along with iFrame integration, will also protect our country's interests as well. When your supplier or payee enters their own tax identification numbers, those numbers are scanned by the Office of Foreign Assets Control. This office updates their lists of suspect organizations weekly. Your payees' information will be examined against narcotics, money laundering, and terrorist organizations.
Tipalti's mass payment system makes tax compliance easy.
We know that when tax season rolls around, your accountants are already overworked and stressed. Tipalti's mass payment system will not only make your account payable department happy, but it will also make your accounting department feel as if they are on cloud nine.
Tipalti's system will help your accounting department in two ways. First, they will assist your accountants in tracking tax document collection. In fact, your payees will enter their tax information into the iFrame integration, and your staff will be completely hands-off during the process. Those W-9 and W-8 forms will be collected, and the Tipalti system will also make sure that no one gets paid before the necessary forms are in place.
Second, the Tipalti system will prepare the 1099 forms when tax season comes around. You wanted a mass payment system that would also generate end-of-year tax forms. Now, you've got it. Your accountants will be able to put in a normal business day during tax season, and they won't be quite so grumpy around the office.
Tipalti's system will keep you current with your payments.
Hopefully, your business is growing. While this is your goal, you would like for it to grow without experiencing the growing pains that often come with the process. If your accounts payable department is inundated with additional payees, they may struggle to keep up with the work. And you know how time-consuming and expensive it is to hire, onboard, and train new employees.
Instead, with Tipalti's mass payment system, your accounts department will be able to handle the additional work.
Your payees expect to be paid on time. This will make them feel as if they are dealing with a professional organization. They will feel even more at ease when they will receive an email from the system, informing them where they are in the payment process. Don't be late with your payees ever again. Avoid nasty emails and calls from them. Never have another awkward conversation with your accounts department employees. Tipati's mass payment system will keep your business process running smoothly.
Tipalti's mass payment system can be implemented in no time. 
We know that you already have a system in place in your accounts payable department. Switching over to a new system may sound like a nightmare, and your staff may already be complaining about it.
But if your business is growing and you want to keep labor costs down, you have no other option than to adopt a new system. Tipalti has expert Customer Service Advocates on staff to assist you with the process of switching to a new system. We know you will have questions and concerns. We will help you in every step of the process to make the transition as seamless as possible.
Contact Tipalti today to learn how a mass payment system will help you grow your business.
Updated on