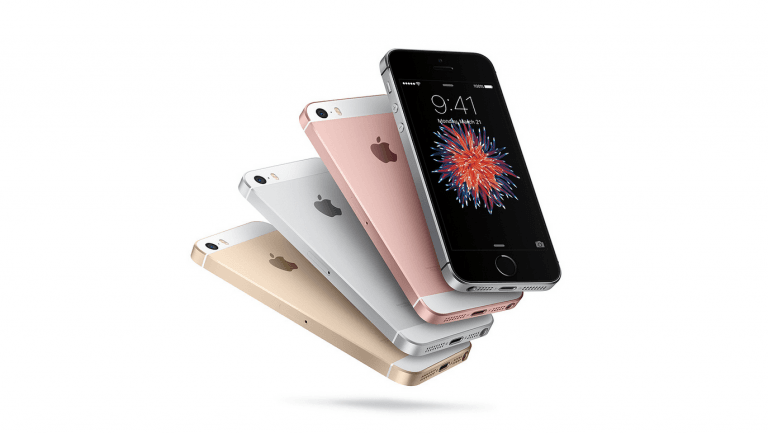 Apple has long been expected to launch a follow up to the iPhone SE, which came out in 2016. Earlier, it was believed that the new budget phone would carry the name iPhone SE2. However, a recent report claims that this much-awaited iPhone could arrive as soon as next year with the name iPhone 9. Also, the report claims that the budget phone arriving next year would be iPhone 9 5G.
iPhone 9 5G: real or rumor
According to the Japanese blog MacOtakara, Apple would launch a follow up to 2016's iPhone SE, and it would be called iPhone 9. This could be the smallest and cheapest iPhone in over a decade, starting from $399. Also, when the iPhone 9 5G debuts next year, it could be the cheapest 5G phone on the market.
The claim of a 5G iPhone comes as a surprise as even the latest iPhones (iPhone 11, iPhone 11 Pro and iPhone 11 Pro Max) don't offer 5G tech. Currently there are only a few handsets on the market that connect to 5G, and even those are priced at high-end.
Robinhood 2021 Conference: Cathie Wood discusses her investment process with Lee Ainslie [Exclusive]
ARK Invest is known for targeting high-growth technology companies, with one of its most recent additions being DraftKings. In an interview with Maverick's Lee Ainslie at the Robinhood Investors Conference this week, Cathie Wood of ARK Invest discussed the firm's process and updated its views on some positions, including Tesla. Q1 2021 hedge fund letters, Read More
Further, the Japanese blog notes that the iPhone 9 5G could debut in early 2020. So, we won't have to wait much longer for this budget iPhone. MacOtakara has a decent track record when it comes to the iPhone. So, there are good chances that the Japanese blog is right about the iPhone 9 5G as well.
Apple has not used the title iPhone 9 so far. It released iPhone 8 and then jumped to the iPhone X in 2017. There was no explanation from Apple on why it skipped a number. And, if what MacOtakara says is correct, then it is possible that iPhone 9 has long been in development, and would finally release next year.
Does Apple need iPhone 9?
If the report of iPhone 9 5G is true, it is an unusual decision from Apple. The current trend is for bigger screen phones. Considering iPhone 9 5G would be the smallest iPhone, it would be interesting to see if users who prefer to watch videos and play games would go for such a phone. The price point and the presence of 5G, however, could lure many to the Apple brand.
In the past few years, the price of iPhones has gone beyond the $1000 mark. The top-end version of last year's iPhone – iPhone 11 Pro Max costs $1,449 – while the standard model starts at $699. Thus, a $399 iPhone could prove a popular upgrade option for users who are still sticking with the iPhone 6 or 6s.
Apple, lately, has also been facing pressure from the investors and analysts to increase iPhone sales. Thus, by launching a budget iPhone, Apple would hope to attract price conscious buyers toward the brand. Also, such a phone would be a good option for buyers in markets like India.
An upgrade to iPhone 8?
Talking about the specs and looks of this budget iPhone, there have been several rumors and leaks lately. The handset is expected to look more like an iPhone 8, rather than the latest iPhones, such as iPhone 11. This could mean the presence of a Home button, curved edges, a single lens camera, and a display with a bezel.
Recently, trusted Apple analyst Ming-Chi Kuo from TF International Securities noted that the iPhone SE 2 would feature an LCD display. Also, the analyst noted that the phone's form factor would be similar to the iPhone 8. If it is true, then the name iPhone 8 also makes senses as it would be an upgrade to iPhone 8, and not iPhone SE.
Further, rumors are that the phone would feature 3GB RAM, and would be available in 64GB and 128GB storage options. Apple is expected to use the same A13 chip for the iPhone 9 that is currently powering the iPhone 11 models. As per a rumor, this budget phone would be available in silver, space gray and red.
There are reports that the handset would use a 10-layer Substrate-like PCB (SLP) for the motherboard. Apple's iPhone 11 uses the same technology as well. This would benefit Apple suppliers who won't have to work on a separate design. However, the SLP used for the iPhone 9 would be less expensive than those for the iPhone 11.
Kuo also claims that the iPhone SE 2 would go into mass production in January 2020, and launch in March.