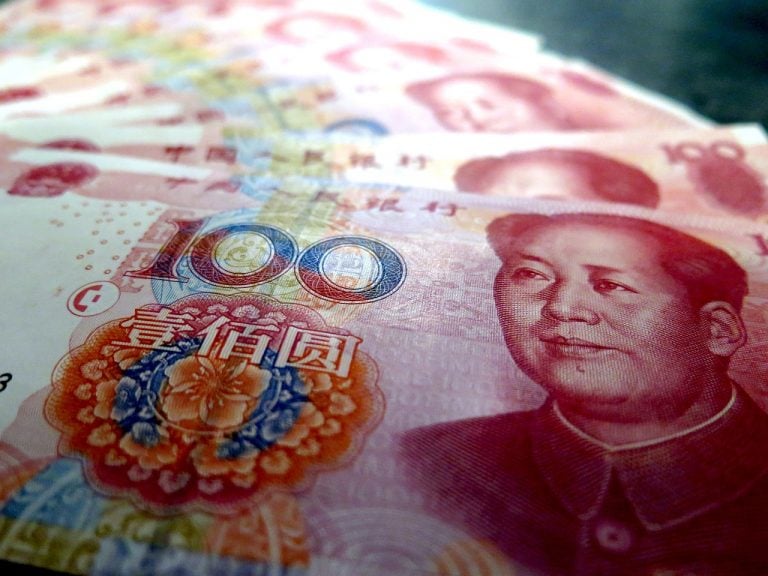 The global economy, just as much as its political counterpart, is a place of contest and rivalry. Even though the liberal economists and thinkers dedicated their accolades to international commerce and free movement of goods, and even though this system has produced some incredible results, big countries are still remaining as each other's adversaries.

One thing that's particularly prevalent in today's global economy is the trade war between the US and China. Shortly after Donald Trump was elected president of the United States, he initiated his long-conceived plan to hit China with heavy tariffs and embargos on many imports.
Q3 2019 hedge fund letters, conferences and more
Fund Manager Profile: Zhang Hui Of China's Southern Asset Management
Historically, the Chinese market has been relatively isolated from international investors, but much is changing there now, making China virtually impossible for the diversified investor to ignore. Earlier this year, CNBC pointed to signs that Chinese regulators may start easing up on their scrutiny of companies after months of clamping down on tech firms. That Read More
China making a huge economic leap
And, to be fair, from the global power perspective, Trump isn't necessarily wrong - although, we're not talking about the moral and efficiency aspects of his decisions. After China's economic resuscitation started at the end of the 1970s, the country has made a huge leap in its economic prowess since then. For example, in 1978, when the free market economy was beginning to take hold in the country, China's GDP took a mere 3% of the global GDP; today, that same indicator is now reaching almost 25%.
So, one conclusion from this introduction is that China is playing its hand as a considerable economic power that also wants to gain dominance here. In fact, its GDP goes hand-in-hand with the US' GDP, sometimes even taking it over.
One of the ways in which China is trying to expand its reach and dominance is by investing in other, mainly third world countries, giving them big loans, and financing their infrastructure projects. And the biggest hub of this activity is Africa.
Loans helping Chinese get a foothold in Africa
While these projects are certainly making a serious impact on the African countries, one cannot deny their shortcomings nonetheless. China's loans and debts to those nations have been pestering them for quite some time now. In the period of 2001-2017, the Chinese loans to just sub-Saharan countries have increased by 900% to reach $10 billion per single year from just $1 billion.
Overall, China's practice of loan-giving has been going on for more than 20 years now. And with its new Belt and Road initiative, as well as contracts with the African Union and the deals closed on China-Africa cooperation summit, the construction of African ports, highways, and railways has further expanded with Chinese money.
African nations, in turn, were in dire necessity of boosting their infrastructure, economic process, and global competitiveness. In Kenya, for example, while there are many financial institutions that operate on their own funding capabilities, as you can see here, the country is still dependent on external assistance.
That's why they have increasingly looked to China for loans. Yet these loans, and more importantly, loads of it, have been criticized by many skeptics noting they could encourage dependency, entrap nations in debt, and push debt limits to unsustainable levels.
Chinese loans aren't all sunshine and rainbows
Unless the investments supported by China generate substantial economic expansion, increasing the payback capabilities of those countries, the loans can have a drastic impact on their growth, debt property, and affordability. And added to that the fact that almost all of the African countries are sinking into foreign debts and restricted currency reserves, the fiscal and monetary crises, as well as international implications, are even more expected.
And once the chips are down, it will only depend on China and its goodwill whether those countries ever survive this financial mess or not. One of the most prominent characteristics of those loans is that they lack any predictability or clarity regarding their attached servicing conditions. Therefore, no one knows what - or how massive - the actual implications will be.
The African nations aren't exactly satisfied with those warnings, as one can imagine since they're already blamed for "selling out" on China. This concern has been raised when it turned out that China wasn't giving out those loans in the name of helping out those in desperate need and that its main intentions were corporate. Besides, China isn't a member of the Paris Club which is an international group of credible lenders.
The rampancy of Chinese loans across the whole continent suggests that China won't be far away from taking hold of virtually every industry in Africa, furthermore that it still remains the only major creditor for those countries.
Resources won't be enough for servicing the loans
One additional concern that's been raising from time to time is the way Chinese loans are collateralized. According to the deals between China and African countries, the latter can repay the loans with their natural resources. For example, Angola pays the debt by its oil resources. However, in the long term, this can prove inefficient for those countries: if and when the oil prices are significantly reduced, the debt servicing ability of Angola and other countries will be massively undermined.
All in all, China has been building its economic prowess by increasing its base of subordinate countries. And by the subordinate, we mean those countries that are dependent on Chinese loans, credits, and investments.
In Africa, China's Belt and Road initiative, and contracts with the African Union and China-Africa cooperation summit, it's been financing the infrastructural projects of Mozambique, Kenya, Djibouti, etc. While this process has greatly benefited them infrastructure-wise, they've also become significantly dependent on Chinese loans.
Besides, the majority of those countries cannot even pay those loans fully, meaning that their international creditability takes a massive blow; plus, it's going to be China and its willingness to restructure those loans in different forms.
Updated on