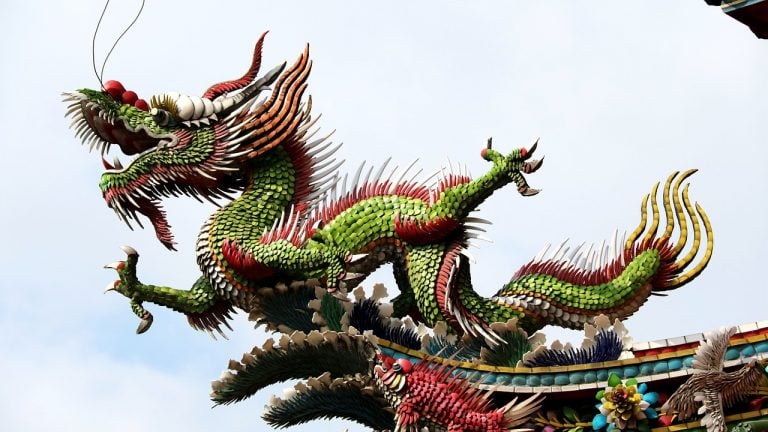 An enduring challenge to investing in China is assessing the impact of state control on individual companies. State-owned enterprises in particular conjure up images of moribund and bloated companies that are run primarily for policy objectives rather than profits.
The performance gap between state-owned and private enterprises is material for publicly listed companies. According to one estimate, listed private enterprises outperform state-owned enterprises by a factor of 2:1.[1] Given this context, some investment strategies have sought to improve returns by simply cutting the state-owned enterprises out of their investment portfolios. A common approach is to set a threshold for state ownership, such as 20%, and exclude all companies above that level.
Q3 2019 hedge fund letters, conferences and more
Fund Manager Profile: Kris Sidial Of Tail Risk Fund Ambrus Group
A decade ago, no one talked about tail risk hedge funds, which were a minuscule niche of the market. However, today many large investors, including pension funds and other institutions, have mandates that require the inclusion of tail risk protection. In a recent interview with ValueWalk, Kris Sidial of tail risk fund Ambrus Group, a Read More
While this approach to portfolio construction has some appeal in theory, a closer look at the complicated realities of state control in China shows its deficiencies.
The "Messy Middle" of State Control
In China, companies exist across a spectrum of different ownership types, ranging from traditional state-owned enterprises to fully private companies. The universe of listed companies can be sorted into three major categories: state-owned, mixed ownership, and private enterprises.
Mixed ownership enterprises, or the "messy middle" group, are companies where there is no dominant or controlling owner. Given China's historical transition from communism, many companies started as state-owned enterprises and have subsequently evolved towards a more diversified ownership structure.
Within this mixed ownership category, there may be a variety of different shareholders: individuals, private companies, investment funds, state-owned enterprises, and government entities. Assessing the overall percentage of state ownership often requires researching the nature of each different shareholder. In some cases, determining the ultimate source of ownership is near impossible as beneficial ownership is hidden behind many layers of holding companies.
Case Study: Ping An Insurance
An example of a company in the mixed ownership category is Ping An Group, a large insurance and banking conglomerate. Frequently cited as one of China's largest private companies, Ping An was fully state-owned at the time of its founding. Over time, the company became more and more privately-owned and the insurance sector more market-oriented. However, Ping An's single largest shareholder, Shenzhen Investment, is state-owned, and several other state entities own significant portions of the company. Determining the influence of these government entities over the company takes careful analysis and may change over time. Ping An is emblematic of the many companies in China that straddle the line between state and private ownership.
Private Companies Aren't Immune from State Control
Classifying ownership for companies in the "messy middle" is only part of the challenge. A larger issue exists in the ways that the Chinese government exerts influence over companies outside of formal ownership.
At the heart of assessing state control is a fundamental question – is a company prioritizing government policy objectives ahead of its own economic interests? These policy objectives can take many forms: promoting the development of a strategic industry, boosting employment, increasing investment ahead of schedule to boost economic growth, controlling information, or producing a critical resource.
One such example is the headlong rush by many Chinese companies to participate in the government's strategic technology campaign. Companies, both state-owned and private, have joined efforts to develop China's own "core technologies" at the behest of the government. While these technologies are important for political and strategic reasons, the economic returns from these efforts are uncertain at best.
Firms that pursue government policy goals ahead of their own economic self-interest can be said to be subject to state control. Performance at these companies suffers as policy goals eclipse other objectives such as profitability and efficiency. For example, if a company's goal is to secure access to a strategic resource, it may seek to do so with little attention paid to cost or productivity.
Privately owned companies in China may fiercely pursue their own interests in some areas while acquiescing to state priorities in others. These companies are not completely subject to state control yet are also not entirely free of it.
Private companies assess the cost of supporting the government's objective against the damage to their own economic interests. Given the overwhelming balance of power in favor of the state in China, private companies often prioritize maintaining a good relationship with the government over short-term profits.
State Control Is a Moving Target
The last factor that should be brought to bear in the analysis of state control is time. Investors are rightly worried about the impact of state control over businesses. However, looking at this issue at a single point in time may miss meaningful transformations underway at a company.
Some of China's greatest companies have had high levels of state ownership at establishment and subsequently progressed toward privatization.  A company's transition to private ownership may be permissible within sectors of the economy deemed by the government not to be strategic. In contrast, firms that operate in strategically important sectors, such as telecommunications, will continue to operate under firm state control.
Adding to the complexity of the situation, a company that operates reasonably free of state control today may find itself in a different situation in the future. Some industries that started out as relatively freewheeling have become increasingly subject to state control, such as the gaming industry.
Some of the most decisive drivers of performance for companies in China are the moments when the degree of state control begins to change. Identifying these turning points cannot be linked to a simple measure of formal state ownership.
The issue of state control among China's companies remains a persistently vexing one for investors to navigate. It's clear that screens to avoid formal state control do not solve the challenge for investors.
---
Article By Nicholas Borst, Director of China Research, Seafarer Capital Partners
The views and information discussed in this commentary are as of the date of publication, are subject to change, and may not reflect Seafarer's current views. The views expressed represent an assessment of market conditions at a specific point in time, are opinions only and should not be relied upon as investment advice regarding a particular investment or markets in general. Such information does not constitute a recommendation to buy or sell specific securities or investment vehicles. It should not be assumed that any investment will be profitable or will equal the performance of the portfolios or any securities or any sectors mentioned herein. The subject matter contained herein has been derived from several sources believed to be reliable and accurate at the time of compilation. Seafarer does not accept any liability for losses either direct or consequential caused by the use of this information.
Footnote
[1] Gabariel Wilson-Otto, Siward Ludin, Linda Mulyani, Richard Manley, Derek Bingham and Christopher Vilburn, "Risks and Opportunities in China A-shares" (https://research.gs.com/content/research/en/reports/2018/06/10/31880919-3cf0-4351-9b0a-66fb53b6e9e1.pdf) Goldman Sachs Equity Research, 10 June 2018.