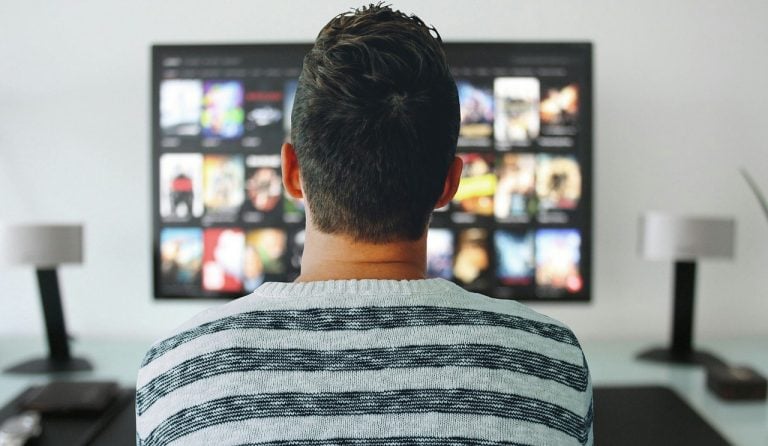 Disney Plus launched about a month back with over 600 shows and movies. Along with the content that is already available for viewing, many users subscribed to the new streaming service because of the content that it will make available for viewing sometime later. Moreover, to make your Disney Plus experience better, the app also informs you when these missing movies and shows will be available. If you don't know how to check when missing movies will arrive on Disney+, then don't worry, as we have detailed all the information below.
Why are some titles missing?
Disney Plus streaming service is already stuffed with plenty of content, including Toy Story, Avatar, Avengers: Endgame, the entire Star Wars franchise and more. However, some of the blockbuster movies were not available at launch, such as Avengers: Infinity War, The Incredibles 2 and many more.
The primary reason why the content is missing is because of Disney's previous licensing agreements with providers such as Netflix and others. This means the Disney Plus subscribers will have to wait before they can watch all the missing content.
Odey Discusses Howard Marks' Astute Observation On Why Hedge Fund Alpha Is Increasingly Rare [January Letter]
According to a copy of the firm's January investor update which ValueWalk has been able to review, the Odey Asset Management Odey Special Situations Fund returned 7.7% in January, outperforming its benchmark, the MSCI World USD Index, by 8.7%. Q4 2020 hedge fund letters, conferences and more The $60 million fund, which Adrian Courtenay manages, Read More
Many of the missing titles will be available on Disney Plus before the end of the year. Some titles, however, won't make it to the service for a few more months or even years. This, in fact, has been a challenge for Disney Plus as it tries to lure subscribers away from rival services such as Netflix, Amazon and Hulu, even with many popular titles in its content library.
To address this challenge, Disney has taken a straight and honest route, rather than keeping you in the dark about when the missing titles will be available. This means, if you search for any missing title, you will get the information of when that title will be available.
In fact, the company already has landing pages for the upcoming content. Moreover, these pages inform about the date when the content will be available, and why it isn't currently accessible. Additionally, the service also allows you to add such movies to your watch list, even if they aren't available for viewing right now.
How to check when missing movies will arrive on Disney+
To check when missing movies will arrive on Disney+, follow the below steps:
Launch the Disney Plus app on your device (phone, tablet, smart TV or set-top box), or visit the Disney Plus site on a desktop browser.
From the menu bar, select the search option.
Type the name of the movie that you want to search, and then select it from the search results.
If the movie is available for viewing, you will see a Play button on the landing page. If it is currently not available, the page will inform you of the date when it will be available for viewing. For instance, the landing page of Dead Men Tell No Tales, says "Due to existing agreements this title will be available on December 2, 2020. Add to your Watchlist now."
As said above, you can still add the movie to your watch list, so that you don't forget about it. To add to the watch list, click on the plus (+) sign next to the Play Trailer button. It is not clear for now that after adding them to the watch list, if you will get a notification when that movie is available to watch.
A point to note is that there will be a landing page only for those titles that the streaming service plans on adding sometime in the future. If your search (in the third step) returned no results, it means that the service currently doesn't have any plans to add this title.
Popular movies that aren't available
To help you save time, we have listed below some of the popular movies that are not yet available on Disney Plus. The list also includes the date when they will be available on the streaming service.
Star Wars: The Last Jedi (Dec. 26, 2019); Solo: A Star Wars Story (July 9, 2020); Coco (Nov. 29, 2019); Incredibles 2 (July 30, 2020); Ralph Breaks the Internet (Dec. 11, 2020); Beauty and the Beast (Oct. 1, 2020); The Jungle Book (May 30, 2021); Thor: Ragnarok (Dec. 5, 2019); Black Panther (March 4, 2020); Avengers: Infinity War (June 25, 2020); Ant-Man and The Wasp (July 29, 2020).
Christopher Robin (Sept. 5, 2020); Maleficent (Oct. 1, 2020); Pirates of the Caribbean: Dead Men Tell No Tales (Dec. 2, 2020); Mary Poppins Returns (Jan. 9, 2021); Tomorrowland (Sept. 1, 2021); The Nutcracker and the Four Realms (November 28, 2020); McFarland, USA (October 23, 2021); A Wrinkle in Time (March 25, 2020); Incredibles 2 (July 30, 2020); Alice Through the Looking Glass (December 11, 2019).
If these movies are on your watch list, and you can't wait for them, the best option you have is to subscribe to Netflix. Most of these movies are available to stream on Netflix. Also, you can always rent or buy.