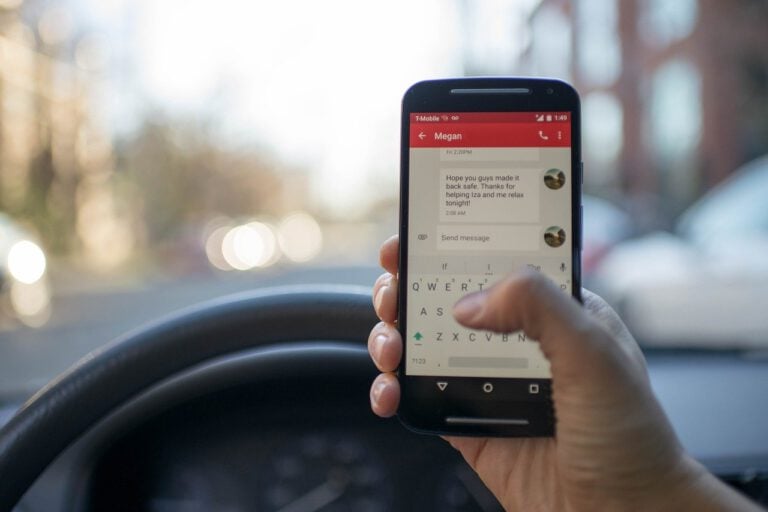 If you're one of those who drive with a cell phone against your ear, there's a new technology you should be aware of. New South Wales state in Australia has installed "high definition detection cameras" which can tell if someone is using a cell phone while driving. Officials say the cell phone-detecting cameras are the first such cameras being used by law enforcement in the world.
Beware cell phone-detecting cameras
New South Wales officials said in a press release that they will use a combination of fixed cameras and cameras mounted on trailers. They will utilize artificial intelligence to go through images and pick up illegal cell phone use. Authorities will then verify any images that are flagged as catching a driver using a cell phone illegally.
Authorities in the state already conducted a trial involving cell phone-detecting cameras earlier this year. The cameras caught 100,000 drivers using a mobile phone illegally while driving. It is only legal to make and receive calls behind the wheel while using hands-free technology.
Hedge Fund Launches Jump Despite Equity Market Declines
Last year was a bumper year for hedge fund launches. According to a Hedge Fund Research report released towards the end of March, 614 new funds hit the market in 2021. That was the highest number of launches since 2017, when a record 735 new hedge funds were rolled out to investors. What's interesting about Read More
Some people have not got the message about using their phones legally and safely," Minister for Roads Andrew Constance said in a statement. "If they think they can continue to put the safety of themselves, their passengers and the community at risk without consequence they are in for a rude shock."
A grace period
There will be a grace period in the early days of the cell phone-detecting cameras. For the first three months of their installation, drivers who are caught by the cameras will receive a letter warning them of their violation. After the first three months, drivers will be fined A$344 in most areas or A$457 if they are caught in a school zone. Drivers will also receive five demerits or 10 during "double demerit periods."
CNN reports that in the next three years, officials will install 45 portable cell phone-detecting cameras across throughout the state in secret locations without any warning signs. The program will gradually expand to cover about 135 million vehicle checks on state roads every year by 2023.
According to Reuters, 329 people have died on roads in New South Wales. In 2018, there were 354 fatalities on the state's roads. Officials want to slash the number of road deaths by 30% over the next two years.
Updated on