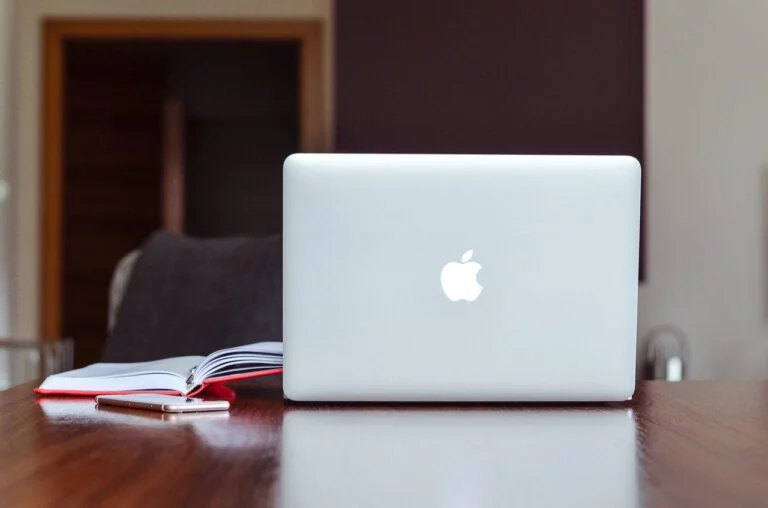 After purchasing a new Mac, we loaded some applications our Mac with files and folders and chances of getting duplicates, junk, unused or cache files are getting more in your system. All these files are taking more space (GB's) in your system to make a Mac disk run low on storage. Now, the question arises, Is there any solution? Yes, The Solution is Mac Cleaning software. The Mac cleaning software will optimize your Mac disk space, remove all caches, unused files and duplicates too. Apart from pre-installed software installed by Apple, there should be some extras Mac applications or software that needs to be installed on your Mac.
Since we have mentioned some of the best Mac optimization software, that must have on your Mac. We have listed the top 5 Must-Have Mac app and utilities and we hope that you will like these apps in your Mac.
Benjamin Graham GEICO Buy Was Just A Simple Value Play
Was Ben Graham's big purchase of GEICO shares actually a value investment? Perhaps it was contrary to what many believe. "In 1948, we made our GEICO investment and from then on, we seemed to be very brilliant people." -- Benjamin Graham, 1976 Both Benjamin Graham and Warren Buffett can attribute a large part of their Read More
Top 7 Best Mac Cleaning Softwares And Utilities
We have lineup the top 5 mac cleaning utilities and best Mac optimizations apps in major category for better efficiency and productivity. We would recommend Mac users to at least try them now.
EaseUS Data Recovery Wizard
No one would like to lose their important data and files from their system and cloud services. It's a kind of nightmare and no one wants to experience it ever. Unfortunately, it happened with human error, viruses, drive failure, etc. However, installing the Data recovery tool i.e EaseUS Data Recovery Wizard software in your Mac will restore all lost files easily.
This software is the best in terms of data recovery with powerful recovery tools that make users to recover all deleted data easily with the help of this software. It will not only help in finding the recently deleted files(corrupted & critical files) location but also helps in restoring them from additional storage devices like USB drives, memory sticks, etc.
Download EaseUS Recovery Wizard for Mac.
Smart Mac Care
The best and most powerful Mac cleaning software in the market today is Smart Mac Care. This app will keep your Mac healthy with its superb cleaning tools like cache/logs remover, junk cleaner, malware scanner, etc. The privacy feature of this app shields your sensitive and personal information in a secure vault. It will also uninstall unwanted apps and duplicates files or folders to boost up Mac's performance.
After Using Smart Mac Care software in Mac would ensure smoother performance, which will keep your Mac in a good shape.
Download Smart Mac Care for Mac
Duplicate Files Fixer
Perfect software from Systweak to remove duplicate files in Mac and unwanted space with duplicates files such as Music, Videos, Photos, Documents and unnecessary files from the hard disk is Duplicate Files Fixer. This Software is easy to use and can be used by both professionals and beginners to drag exact and similar duplicate files.
You can easily scan and remove different files and create a backup (duplicate files) within a minute so that you can delete them with the help of this software. This software can scan external storage devices to find more duplicates as well.
To use DFF (Duplicate Files Fixer) software, download from the official website > Add all files and folders(containing duplicates) > click on the Scan button> Duplicate files will be removed with one single click.
Download Duplicate files fixer for Mac
Systweak Anti-Malware
One of the best Mac cleaning software and security software that will detect any harmful content hiding in your Mac. It can easily find which types of malicious or threats can harm our Mac that could be at risk, and keep checking that no malware, suspicious program, spyware or adware would enter in Mac.
With multiple scanning methods, this software will make sure that your Mac has the best protection against infections and other malware.
To protect your Mac, the antivirus software needs a regular update for its malware database, so that no upcoming or latest suspicious threat could enter in your Mac's security. It will not only protect or shields your Mac from online or upcoming threats but will also optimize for its effortless functioning.
Download Systweak Anti-Malware for Mac
Photos EXIF Editor
For those, who are unaware of what EXIF data is, basically a complete data which are captured from smartphones or digital cameras that include basic things such as camera settings, time, date, location, etc. This software can be useful if you want to know how a particular picture or image is taken from the camera, ISO or shutter speed, etc. You can easily modify and edit those images (a complete set) information using this editor tool.
Photos EXIF editor software is easy and fast-to-use for Mac users. This software will help you to change GPS coordinates of images manually, images location, multiple files can be renamed, repeated metadata of EXIF Presets, etc.
Download Photos EXIF Editor for Mac
We have listed the best mac cleaning software and optimization apps and utility tools as well. There are many cleaner apps and utility tools are available in the market, we would recommend Mac users to use at least one of the above software and let us know which software you want to install and why? In the comments section below.
---
About the Author
Chandra Shekhar Choudhary is working as an SEO analyst and technical Content Writer. His potential of writing is PC tips, Android and Mac tricks, Mac Cleaner Software and he is anxious in writing other technical blogs. You can also find Chandra Shekhar on Facebook, Twitter and Instagram.