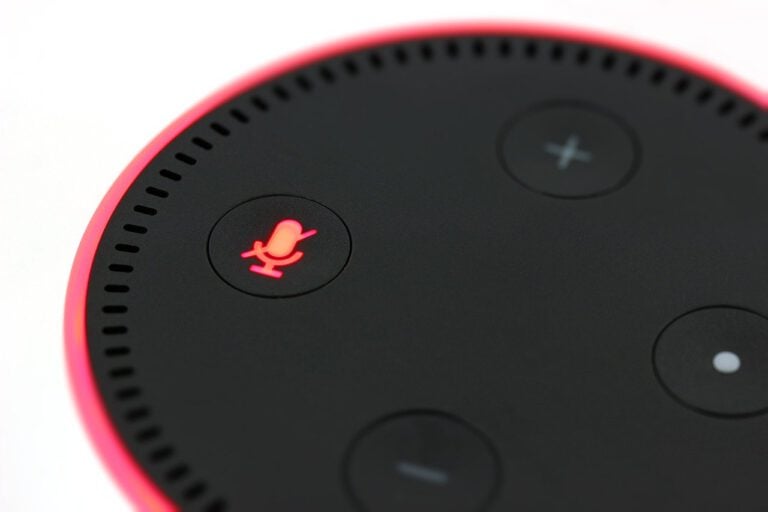 If you are in the market for a new smart speaker, and you've decided not to invest in Apple and Google products, Amazon's Echo devices are the best option you have. The online retail behemoth released the 3rd-gen Echo in fall 2019. Amazon continues to sell the 2nd-gen Echo Plus that was released in late 2018. They are both affordable and insanely popular. In this Amazon Echo vs Echo Plus comparison, let's check out which one is worth your money.
Both the Echo and Echo Plus are excellent smart speakers. They give you instant access to Amazon's Alexa voice assistant, allowing you to browse the web, control your smart home devices, play songs from your favorite streaming service, buy stuff from Amazon, and do much more with voice commands.
Amazon Echo vs Echo Plus: Design
There aren't a lot of design differences between the two models. Both of them have a round shape with fabric exteriors. Both the Echo and Echo Plus measure 5.8 inches in height and 3.9 inches in diameter. At the top of the smart speakers are the buttons for activating Alexa, volume controls, and muting the mic.
Two Sigma's Venn outlines factor performance for March
Equities did well last month as most market watchers have noted that Value outperformed growth. In his March Factor Performance report, Alex Botte of Venn by Two Sigma noted that March was a strong month for the global Equity factor, especially in developed markets. Q1 2021 hedge fund letters, conferences and more He said Europe Read More
Both the Echo and Echo Plus have the blue light ring around the top to let you know that Alexa has been activated.
The biggest difference between the 3rd-gen Echo and 2nd-gen Echo Plus is the color options. The Echo comes in a wide variety of fabric surfaces such as Heather Gray, Charcoal, Sandstone, Twilight Blue, Smooth Oak, Walnut, and Limited-Edition Red. The Echo Plus comes only in Sandstone, Charcoal, and Heather Gray options.
Audio quality
If you are a hardcore audiophile, neither Echo nor Echo Plus is for you. Don't get me wrong. They both deliver excellent sound quality for their price, but remember that Amazon's focus is on putting a smart speaker in your home at affordable prices.
The audio quality is nearly identical on both smart speakers. They are equipped with Dolby speakers, a 0.8-inch tweeter, and a 3-inch woofer to produce 360-degree sound that fills your room.
Fortunately for audiophiles, Amazon has equipped both the Echo and Echo Plus with a 3.5mm audio jack, which you can use to connect them to stereo speakers in your home for a better experience.
The 3rd-gen Amazon Echo and 2nd-gen Echo Plus both deliver multi-room audio. It means you have the freedom to play one song in the living room and another in bedroom.
Amazon Echo vs Echo Plus: Smart features
Almost all the smart features of Amazon Echo and Echo Plus revolve around the Alexa voice assistant. You can activate Alexa to ask questions, call someone, order something from Amazon, and do much more. Amazon continues to add new capabilities to Alexa through software updates.
They both work with other Amazon products. If you are planning to buy smart home devices such as home security cameras, the Echo speakers work with nearly 100,000 Alexa-compatible smart home devices.
The online retailer has added its Guard technology to both smart speakers. It listens for the sounds of smoke alarms and the breaking of glass to send you an instant alert.
The biggest difference between the Echo and Echo Plus is that the Plus model gets a couple of extra features. The Echo Plus features a built-in temperature sensor and Zigbee smart home hub.
The temperature sensor can detect temperatures in your room, allowing you to give temperature-related commands to Amazon's voice assistant. Yes, Alexa on Echo Plus can adjust temperatures in your room for you.
The built-in Zigbee smart home hub comes handy if you have smart home devices that don't directly communicate with Amazon's Alexa. The Zigbee standard lets the Echo Plus communicate with such smart home devices. If you have Zigbee compatible devices, you can shift some of them from Wi-Fi to Zigbee to speed up your Wi-Fi.
Pricing
The 3rd-gen Amazon Echo has officially been priced at $100. But it's often available on sale for as low as $80. The 2nd-gen Echo Plus has been around for quite a while, and it's also available at discounted prices. The Echo Plus costs $150, but you can get it for around $100.
Conclusion
The two smart speakers are similar in most aspects. The Echo Plus is a little more expensive, though. For the additional price, you get the temperature sensor and the Zigbee hub. If you want to control temperatures in your room through the smart speaker or you need Zigbee hub, go for the Echo Plus. Otherwise, the 3rd-gen Echo is better value for money.