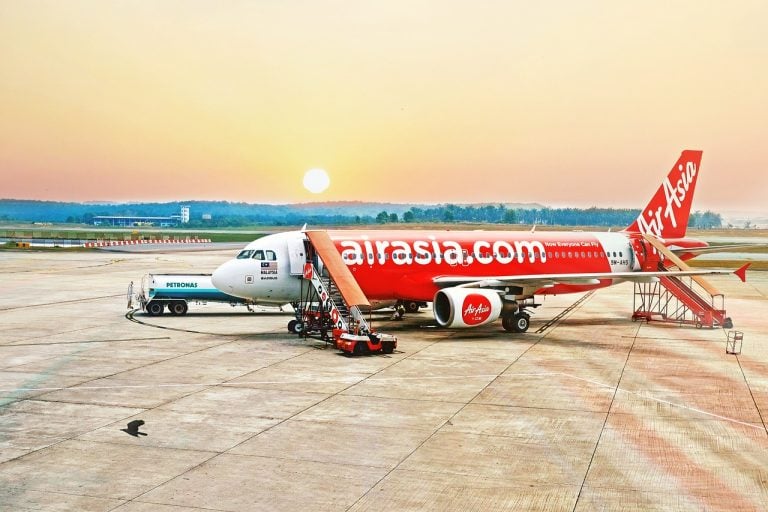 More people are scratching their travel itch than ever before. But most airlines don't offer affordable air travel. Budget travelers are always hunting for cheap air tickets for their next adventure. Fortunately for them, Skytrax has published its 2019 ranking of the world's top 10 best budget airlines that offer services similar to premium airlines at affordable prices. They make it possible for anyone to travel for as low as 11 cents per mile.

Skytrax compiled the list after conducting an international survey across nine months from September 2018 to May 2019. The survey was conducted in six different languages – English, French, Spanish, Chinese, Japanese, and Russian.
10- Eurowings
Eurowings is the low-cost subsidiary of German giant Lufthansa. It commenced operations in 1994. Eurowings offers cheap in-flight food and drinks. It serves almost all major European cities, and has been increasing its long-haul portfolio in recent years. Eurowings was originally a regional carrier that shifted focus to budget-friendly travel in 2014.
How A Weakening PE Market Serves As Another Sign Of A Weakening Economy
Amid the turmoil in the public markets and the staggering macroeconomic environment, it should come as no surprise that the private markets are also struggling. In fact, there are some important links between private equity and the current economic environment. A closer look at PE reveals that the industry often serves as a leading indicator Read More
9- RyanAir
The Iris budget airline began operations in 1984. RyanAir claims to offer Europe's lowest fares. It is one of the largest budget airlines in Europe with a fleet of more than 400 aircraft. It serves 38 countries in Europe, North Africa, and the Middle-East.
7- IndiGo
Founded in 2005, IndiGo is India's largest carrier. It has a fleet of 167, and carries close to 50 million passengers a year. IndiGo has placed a massive order for more than 400 aircraft with Airbus. IndiGo has not only been enhancing regional connectivity in India, but also expanding flights to international destinations such as Singapore, Bangkok, and Dubai.
7- WestJet
WestJet is the largest low-cost carrier in Canada. Founded in 1996, WestJet flies to numerous destinations across North America and Europe. Despite its low airfares, WestJet is known for convenience, quality, and passenger safety. It has also launched another low-cost airline brand called Swoop, which currently serves only a small number of destinations.
6- Jetstar Airways
Jetstar is the no-frills subsidiary of Australia's flagship carrier Qantas Airways. Jetstar is not only one of the best budget airlines, but also offers flights to almost all the popular tourist destinations in the South Pacific region. Most budget airlines are notorious for baggage fees and delayed flights, but Jetstar is much better than its peers in these departments.
5- AirAsia X
For some reason, Skytrax has listed AirAsia X and AirAsia separately. AirAsia X is the long-haul arm of the AirAsia group. It operates flights that takes longer than four hours of flying time. It flies to most major cities in Asia, but has limited flights to European destinations. According to a recent study, AirAsia X is the world's cheapest airline in terms of cost per mile.
4- Southwest Airlines
Southwest is one of the most reliable airlines in the United States. It has also been ranked among the world's best airlines by TripAdvisor. Southwest has been praised for its excellent customer service, low fares, safety, and convenience. Southwest has a fleet of more than 700 aircraft but it flies only in North America and the Caribbean.
3- Norwegian Air Shuttle
Norwegian is the largest airline in Norway. Though the company commenced operations in 1993, it became a low-cost carrier in 2002. It started flying to long-haul destinations in 2013. The carrier flies to major destinations in Europe, North America, South America, and Asia. Despite its low airfare, Norwegian is known for offering quality service.
2- EasyJet
Founded in 1995, EasyJet is the most popular low-cost airline in the United Kingdom. It carries more than 80 million passengers to more than 150 destinations in Europe, North Africa, and the Middle-East. EasyJet is undoubtedly one of the best budget airlines in the world, but it's not so good with claims processing and on-time performance.
1- AirAsia
AirAsia has been named the world's best budget airline for the 11th consecutive year by Skytrax. AirAsia has a fleet size of 254, and flies to 165 destinations across Asia and Australia. It is the largest airline in Malaysia. Its airfare is as low as 11 cents per mile. If you want a better flying experience without breaking the bank, AirAsia offers premium economy travel as well. It operates flights to destinations that are within four hours of flight time.
Updated on