As an early Black Friday deal, Potensic is offering a huge discount of $110 on their D80 Drone. BetterAir is also offering a discount of $100 on their Biotica800 probiotic air purifier and more deals from GOTRAX on their scooters and hoverboards.
Q3 2019 hedge fund letters, conferences and more
Should You Go All In On Water Like Michael Burry?
Water investments? Michael Burry was one of the first institutional investors to bet against the US subprime mortgage market in the mid-2000s, and today he's concentrating all of his investment efforts on one commodity: water. Burry's focus on water has attracted plenty of attention to the commodity in the investment community but trying to profit Read More
Potensic D80 Drone Features
Link; Deal Price: $99.99; Discount: $110 off; Code: G9NCDFQA
Powerful Brushless Motors – Compare to other drones, this D80 GPS drone adopts the advanced 4 brushless motors to ensure stable flight at high speed and long-distance with low consumption. It may not suitable for kids under 14 but ideal drones for adults.
5G WiFi 2K FPV Camera – Upgraded 2K with 5G WIFI design to captured more smooth, cinematic HD video you've expected with fast transmission. Note: 2K content requires a 16/32 GB SD card(Card not included).
Fast Speed & Wide Range – Thanks to highly efficient brushless motors, this Potensic D80 camera drone enable you flight high speed at 40km/h with wide RC range at 800m(Up to 1000m when no signal interfere), perfect drone to catch your surfing, skating, parkour and other high-speed sport moment.
Dual GPS Never Lost – Integrates the latest technology with dual GPS to keep accurate positioning detail of your drone. The Return-to-Home function enables this camera drone automatically return when battery low/ signal weak/ out of range. No worry about the lost.
More Enjoyment And Better Protect – Come with 1800mAh batteries& elegant aluminum Case to extend your playtime up to 20 minutes and better protect this Potensic D80 drone. PS: Potensic provides 12 months hassle-free warranty to ensure the enjoyment of your purchase.
BetterAir Biotica800 Probiotic Air Purifier
Link; Deal Price: $199; Discount: $100 off
Air and surface probiotic purifier, BetterAir's patented Environmental Probiotics (Enviro-Biotics™) provide the only comprehensive solution that purifies not just the air, but every object and surface, where 80% of communicable diseases are transmitted. Due to their naturally occurring biological nature, all BetterAir products are safe for human, pet and animal contact. They are also environmentally friendly, 100% natural and organic and biodegradable.
PURIFIED AIR LIKE NEVER BEFORE: The world's first and only probiotic air purifier. We've put over 7 years of intense research into perfecting this revolutionary product designed to purify your entire indoor environment.
100% ORGANIC PROBIOTICS: Our aerial dispersion system continuously releases a proprietary blend of all-natural, chemical-free Enviro-Biotics to eliminate allergens such as pollen, pet dander, and foul odors. Treats up to 800 square feet.
EASY SETUP, SIMPLE TO USE: Place on nearly any flat surface or use the included wall mount. Your first Enviro-Biotics cartridge is included and each cartridge lasts up to 3 months with continuous and automatic use.
SAFE FOR HUMANS AND PETS: Our proprietary strains of probiotics are all-natural and completely safe for your entire family. Feel at ease knowing your home is being purified in the safest way possible without harming you or your loved ones.
DISCRETE, MINIMALIST DESIGN: Purposefully engineered with aesthetics in mind, our eye-pleasing purifier has a sleek finish and rounded edges. It fits seamlessly into any room or decor with a small footprint of just 10" x 5".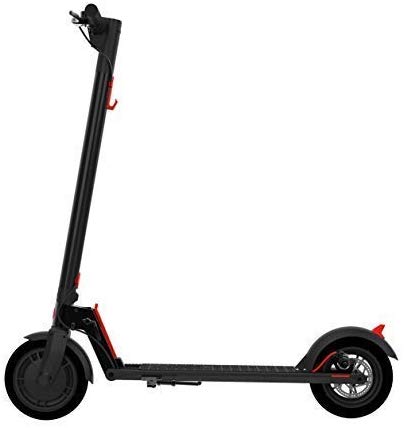 GOTRAX GXL V2 Scooter
Version 2 – Handbrake, Cruise Control, Reinforced Frame and Lock Mechanism
8. 5″ PNEUMATIC TIRES – Making the GXL the ultimate commuting scooter for overcoming treacherous city streets
250 WATT MOTOR – Our most powerful scooter yet, the GXL has a top speed of 15. 5MPH and holds a maximum of 220 lbs.
36V BATTERY – The GXL travels up to 9-12 miles and recharges in about 4 Hours
PORTABLE DESIGN – The GXL Frame folds down and locks for easy storage making it a perfect commuting scooter
GOTRAX GXL Scooter
Version 2 – Handbrake, Cruise Control, Reinforced Frame and Lock Mechanism
8. 5″ PNEUMATIC TIRES – Making the GXL the ultimate commuting scooter for overcoming treacherous city streets
250 WATT MOTOR – Our most powerful scooter yet, the GXL has a top speed of 15. 5MPH and holds a maximum of 220 lbs.
36V BATTERY – The GXL travels up to 9-12 miles and recharges in about 4 Hours
PORTABLE DESIGN – The GXL Frame folds down and locks for easy storage making it a perfect commuting scooter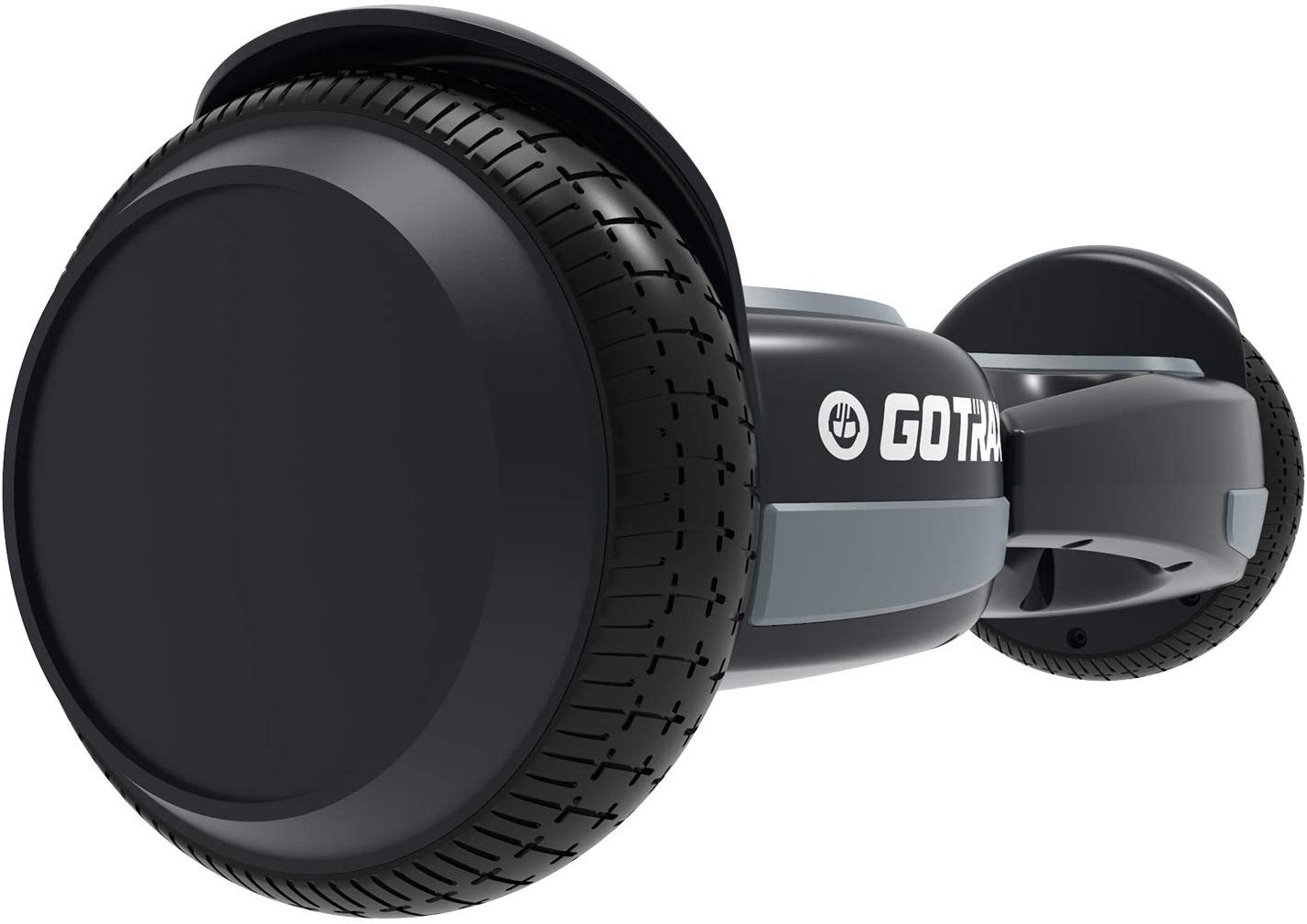 GOTRAX SRX Mini
Link
150 watts & 25. 2V battery – power the SRX mini up to 6Mph for a distance of 3 miles
Unique body design – the SRX mini is the first Of its kind with built in carrying handles and a unique design making it easy to carry and giving it a one of a kind look.
Self BALANCING mode – engage self balancing mode and the hoverboard will keep its rider platform level with the ground. Making it easy for kids to ride and master!
6. 5″ Wheels – the 6. 5″ Create a smooth ride and make the hoverboard easier to maneuver
Available in 4 awesome color combinations