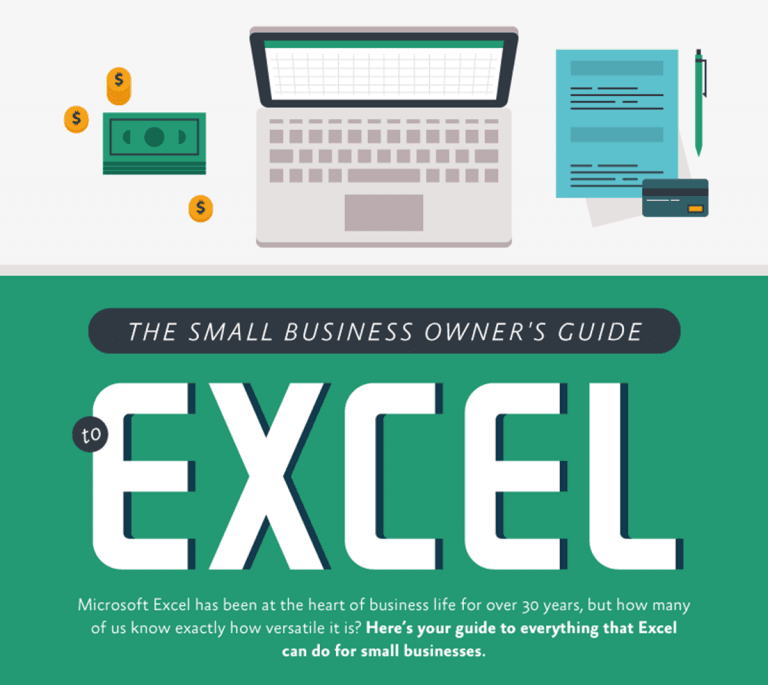 Is Excel the most important piece of software your business has at its disposal? The chances are you wouldn't say yes to that question. Excel may get daily use in your offices, but it's taken for granted at best and is more likely the cause of much grumbling and frustration. However, it's a massively underrated tool that's capable of much more than you might expect, more of a Swiss army knife than just spreadsheet hell.
There's lots of processes we all rely on in the workplace, from the accounting and finance ones that make sure we all get our wages paid on time (clearly the most important of all work processes), to HR tasks like creating timesheets and managing vacation schedules. If your business has physical stock or equipment, you'll need to track things like its physical condition and depreciating value, and then there's all the complexities of project management to factor in.
Star hedge fund macro trader Colin Lancaster warns: Inflation is back
Talk of inflation has been swirling for some time amid all the stimulus that's been pouring into the market and the soaring debt levels in the U.S. The Federal Reserve has said that any inflation that does occur will be temporary, but one hedge fund macro trader says there are plenty of reasons not to Read More
Q3 2019 hedge fund letters, conferences and more
Because there are so many companies out there creating bespoke software to fulfil these business needs, it's tempting to assume that it's those tools you need to get them done, but for small businesses, the costs can soon spiral out of control. And this is exactly where Excel can be such a powerful and useful replacement tool for these tasks, with just a few well-chosen free templates taking the place of expensive and specialised software.
So, what can Excel do for your business?
Accounting & Finance
Finance tasks might sound like the kind of thing you definitely need special software to perform, as the risks of a mistake can be high. However, while you probably wouldn't want to use Excel for absolutely all of your accounting, there are still plenty of financial jobs that can be made easier with its help. For example, a simple profit and loss statement is easy to create and maintain in an Excel spreadsheet, recording information like total budget, revenue, costs and taxes to come up with the results you need.
It's not just finding out what has happened that you can do with Excel, you can also predict what will come next by creating a cash flow forecast. These are especially important for small businesses, where cash flow is something that needs to be tracked carefully as it can be the difference between life or death. Including your monthly opening balance, income and expenditure can help you to spot worrying trends and address them before it's too late.
Excel can also be used for creating invoice templates that will standardise your processes when invoicing for work undertaken, offering all the flexibility you need, but maintaining the consistency that is required for important documents like these.
HR & Payroll with Excel
What is a company without its staff? And what are staff if you don't pay them on time? There's plenty of costly software out there to help you manage HR processes, possibly more than for any other aspect of business. However, Excel can save you a lot of time and money, including with your payroll processes. You can use spreadsheets and formulas to calculate pay based on their wage and tax information, vacation, overtime and sick pay details and can even generate paystubs.
You can also manage the vacation schedules of your team to get the information for the above spreadsheets and to ensure that you never end up understaffed because too many people have been given time off at the same time. Additionally, you can also track their time in the office using Excel to create timecards, which can be useful for tracking projects and work conducted for clients to ensure that you are billing them correctly, as well as knowing what to pay freelancers and contractors.
Organization & Project Management
Timecards aren't the only project management that you can do with Excel. This is another area with a huge amount of competition for your business in terms of software available to help you manage your projects, but you don't necessarily need them. They might be able to create a fancy-looking Kanban Board for you, but a simpler approach can be to create one yourself in a spreadsheet, with details of sprints, features, roles, hours, priorities and progress all tracked.
Much like the cashflow forecasts, it's essential to be able to track and predict the budgets for a project, as we've all seen or been involved in projects that have strayed off track and ended up costing ridiculous sums of money. With the start and end dates and budgets for work and materials tracked against the actual costs, you can use Excel to keep an eye on any areas for concern.
If you are in a business that needs to generate sales, you'll no doubt be familiar with the requirement for a CRM, but smaller businesses don't necessarily need the highly complex and expensive tools that are out there in the marketplace. You can even use Excel for a lightweight CRM solution with all of the client/contact information you might require easy to store and update.
All of these business functions are possible to recreate in Excel if you have the right templates and know enough tips and tricks to get the formulas working. For larger organizations with complex requirements, off-the-shelf or bespoke Saas solutions might be the right answer, but for the rest of us, there's always trusty Excel. Why not find out more about how you can use it to save money and get started setting up your own templates and documents?