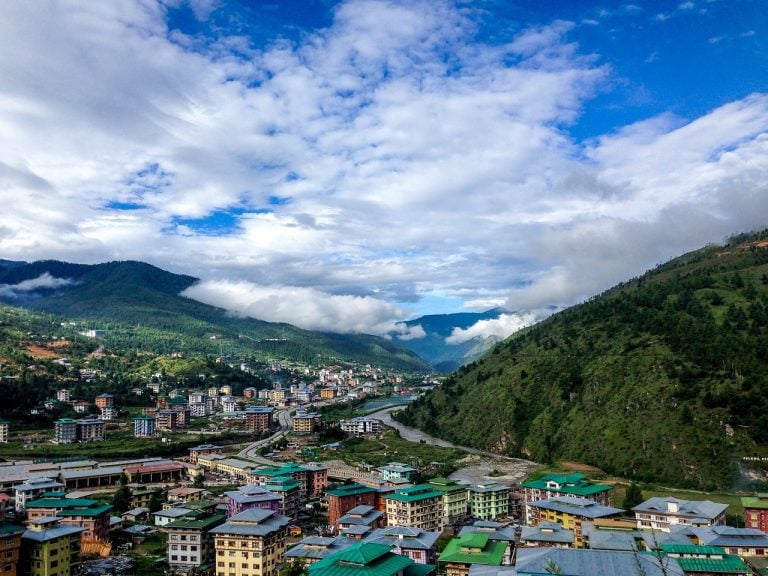 International travel requires extensive research, planning, and budgeting. And you want your trip to be wonderful in every way. With 2020 just around the corner, you've probably started planning where you'd go on vacation next year. Travel enthusiasts at Lonely Planet have released their Best in Travel 2020 rankings to help you decide which places to visit. Lonely Planet has ranked the best cities, countries, regions, and value destinations worth visiting in 2020. Here we take a look at the top 10 best countries to visit in 2020. If you are a travel addict, start planning your next vacation to one of these places.
Lonely Planet compiled the list based on inputs from their writers, editors, readers, and social media fans. This time, they also paid attention to the sustainable travel experiences to ensure that travelers will have a positive impact wherever they choose to go. These are the top 10 best countries to visit in 2020, according to Lonely Planet.
10- Uruguay
Uruguay doesn't get as much attention as Brazil among tourists heading to South America. But Lonely Planet says it's one of the best places to visit next year. The country has legalized marijuana, embraced LGBTQ rights, and promotes sustainable tourism. Uruguay is a friendly and welcoming country for tourists. Its beautiful landscape, the Atlantic coastline, the hot springs, and the wine industry make it a must-visit place.
Corsair Capital Profits From Goldman Sachs' SPACs [Exclusive]
Corsair Capital, the event-driven long-short equity hedge fund, gained 6.6% net during the second quarter, bringing its year-to-date performance to 17.5%. Q2 2021 hedge fund letters, conferences and more According to a copy of the hedge fund's second-quarter letter to investors, a copy of which of ValueWalk has been able to review, the largest contributor Read More
9- Morocco
The culture of this North African country is heavily influenced by the European, Arabian, and Berber cultures. Morocco has several "time-honored attractions" such as Casablanca, Tangier, Marrakesh, Fez, and Tetouan. The ancient medinas across Morocco are getting a makeover. Marrakesh is set to be named Africa's first Capital of Culture in 2020. You can also explore the beautiful Atlantic beaches, desert outposts, and mountain villages.
8- Liberia
According to Lonely Planet, Liberia is "a bit of a mystery" to most people. The locals are friendly to tourists. The West African nation is also home to natural wonders such as idyllic beaches and the Sapo National Park where you could spot pygmy hippos, forest elephants, and chimpanzees. Liberia is working with Norway to stop all deforestation by 2020.
7- The Netherlands
Amsterdam may be a highly overrated travel destination, but the Netherlands has much more to offer than just the glitz, glamor, and architecture of Amsterdam. This tiny European nation has an excellent train network and over 20,000 miles of cycling paths that you can use to explore attractions such as the Wadden Sea and the countryside. Next year, the Netherlands will celebrate 75 years of freedom since the Second World War.
6- Costa Rica
Costa Rica is a fine example of sustainable tourism. The locals invite tourists to enjoy the beauty of this tropical paradise while preserving the biodiversity. Costa Ricans live in harmony with their neighbors such as jaguars, slots, and leafcutter ants. The country aims to become carbon-neutral by 2020.
5- eSwatini
The Kingdom of eSwatini was formerly known as Swaziland. It's one of the most underrated travel destinations in Africa, says Lonely Planet. The country has taken a series of steps to attract international visitors. It has a unique culture and "legendary wildlife." You can enjoy the local cultural activities, trekking, whitewater rafting, and spotting the rhinos.
Aruba in the Caribbean Sea has some incredibly beautiful sandy beaches with blue waters. Aruba's cultural hub San Nicolas has witnessed a "colorful and creative revival." The pop-up carnival experiences extend the "happy vibes beyond the annual festivities." Lonely Planet also praised Aruba for its "ambitious sustainability efforts." Aruba is set to implement a blanket-ban on single-use plastics and reef-destroying sunscreens.
3- North Macedonia
North Macedonia is a republic in Southeast Europe. It was previously known simply as Macedonia. The Balkan nation is "renowned for its gastronomy, ancient tradition, and nature." If you are an adventurer or a culture junkie, North Macedonia should be near the top of your list. The country has added new flight routes to UNESCO-protected Lake Ohrid. It has also launched the High Scardus Trail, a 308 miles-long trek along its "most dramatic peaks."
2- England
England has been in the news for a number of wrong reasons. And if you are thinking of visiting the Stonehenge, you should know that it's highly overrated. England is still among the best countries to visit in 2020. The sheer beauty of the English coastline is a major draw. It also has historic cathedrals, castles, and rolling countryside. New sections of the England Coast Path continue to open. Once complete, it will be the world's longest continuous path of its kind, at almost 3,000 miles.
1- Bhutan
Bhutan has been named the best country to visit in 2020. This tiny country in the lap of the Himalayas is just magical. I have been there twice, and want to go back again and again. More than 70% of the Buddhist kingdom is covered in forest. If the snow-capped Himalayan peaks, forests, Buddhist monasteries, and untouched traditional villages are your thing, you'll fall in love with Bhutan.