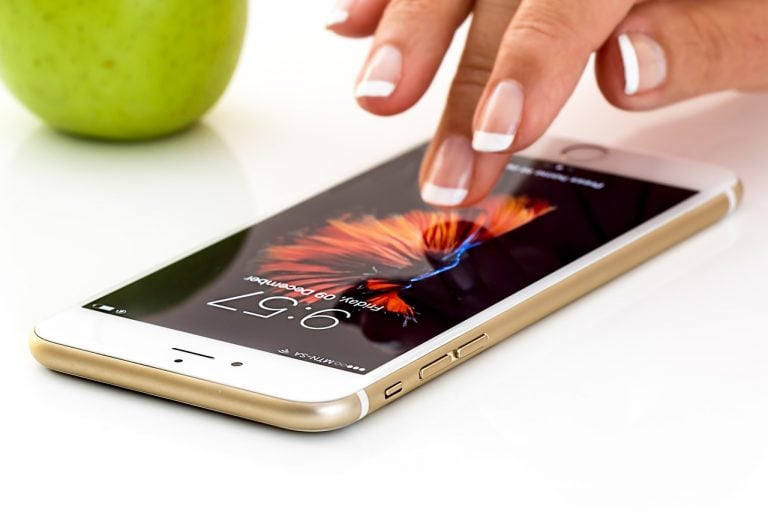 Apple started rolling out iOS 13.2.3 only yesterday. After the release of the latest iOS version, all eyes are on the Checkra1n jailbreak team to see how fast they will release a jailbreak for the latest version. It seems they will live up to expectations and will soon update their tool to allow you to download the iOS 13.2.3 Checkra1n jailbreak.

Is the iOS 13.2.3 Checkra1n jailbreak coming?
Checkra1n, as you may be aware, is based on a rare, but powerful bootrom-based exploit called Checkm8. The exploit exists on Apple's A5 to A11 processors. It allows the jailbreak to be executed even before the operating system loads, which means Apple can't really fix it, nor can it patch it with a software update.
Thus, it is expected that the Checkra1n team will quickly roll out the jailbreak for the latest version of iOS. The team did the same with previous iOS versions, and iOS 13.2.3 probably won't be any different. Although there is no official announcement yet, we probably won't have to wait long for the iOS 13.2.3 Checkra1n jailbreak. The Checkra1n team may have to run a few tests to ensure that their tool supports all devices with the A5 through A11 chips on iOS 13.2.3. However, the Pangu8 team has already listed the iOS 13.2.3 Checkra1n jailbreak as available for download.
[Exclusive] ExodusPoint Is In The Green YTD Led By Rates And EM/ Macro Strategies
The ExodusPoint Partners International Fund returned 0.36% for May, bringing its year-to-date return to 3.31% in a year that's been particularly challenging for most hedge funds, pushing many into the red. Macroeconomic factors continued to weigh on the market, resulting in significant intra-month volatility for May, although risk assets generally ended the month flat. Macro Read More
"All the iOS versions from the iOS 12.3 to iOS 13.2.3 running iPhone 5S to iPhone X can jailbreak with Checkra1n. So, iOS 13.2, iOS 13.2.2 & iOS iOS 13.2.3 users now [have] available [a] permanent semi tethered jailbreak to download Cydia," the tech site says.
Meanwhile, some users tested the current version of the Checkra1n jailbreak with the latest iOS version and found it to be working "fine."
So, #checkra1n 0.9.5 works fine with the latest just released iOS 13.2.3 (as expected) #iOS1323

(a 30 second hex fiend mod to checkra1n_gui to change max_supported_versionV13.2.2 to max_supported_versionV13.2.3)

— James Tanner (@james_a_tanner) November 18, 2019
All you need to know about the Checkra1n jailbreak
The Checkra1n jailbreak supports all iOS versions from iOS 12.3 and all iPhones from the iPhone 5s to iPhone X. However, it is not compatible with the iOS 13.3 beta and older iOS versions. It also does not support the latest A12 or A13 iPhones, including the iPhone 11, 11 Pro, and 11 Pro Max and the iPhone XS, XS Max, and XR.
Checkra1n is still officially in beta, and it allows you to install any package manager, including Cydia, Zebra, Sileo and more. The Checkra1n team includes the following developers: pshycotea, nullpixel, xerub, qwertyoruiopz, iH8sn0w, jonseals and siguza.
Checkm8, the exploit on which Checkra1n is based, is a tethered iOS exploit tool. This means you will have to boot the exploit every time your iPhone reboots. The exploit also allows you to downgrade or upgrade to any jailbreakable iOS version without SHSH support.
The Checkra1n jailbreak tool is available only for MacOS, as the team is still working on the Windows and Linux versions. Many users around the world have already jailbroken their devices using Checkra1n. Thus, the tool is safe to use, but since it is in early beta, you should not install it on your primary device.
In addition to iOS devices, the Apple Watch (original and Series 1, 2, and 3) is also vulnerable to the Checkm8 exploit. The tool can also bypass the jailbreak detection in in-app DRM mechanisms. Recently, there have been reports that the Checkra1n jailbreak is compatible with the Apple TV as well.
To learn how to jailbreak, refer to this video:
Security concerns
Overall, the Checkra1n jailbreak has proven to be a powerful tool that has given much-needed encouragement to the jailbreak community. However, the security concerns can't be overlooked. Although it would be difficult for someone to use this tool maliciously against someone else, a security expert recently warned about the potential security threat if it falls into the wrong hands.
"The threat is more real now because a sophisticated exploit is available to everyone," said Stortz, the iOS security expert at Trail of Bits, according to Arstechnica.
Stortz talked about the possibility of a hacker reverse-engineering Checkra1n and integrating it with rootkits or other malicious code. In such a case, the hacker would only need access to the iDevice for a few moments to infect it.
With such an attack, the hacker could get their hands on login credentials, cryptographic keys, text messages and other data. Further, the expert says such attacks would be more effective against iPhones and iPads that don't use fingerprints or face scans.
To avoid such attacks, Stortz recommends using iPhones with an A12 or higher CPU, as the Checkra1n jailbreak is not compatible with the most recent iPhones. Those who can't afford a new iPhone or iPad are advised to use Touch ID or Face ID to reduce the chances of malicious jailbreaks. Another thing users can do is to reboot the device whenever they suspect something foul.
Updated on