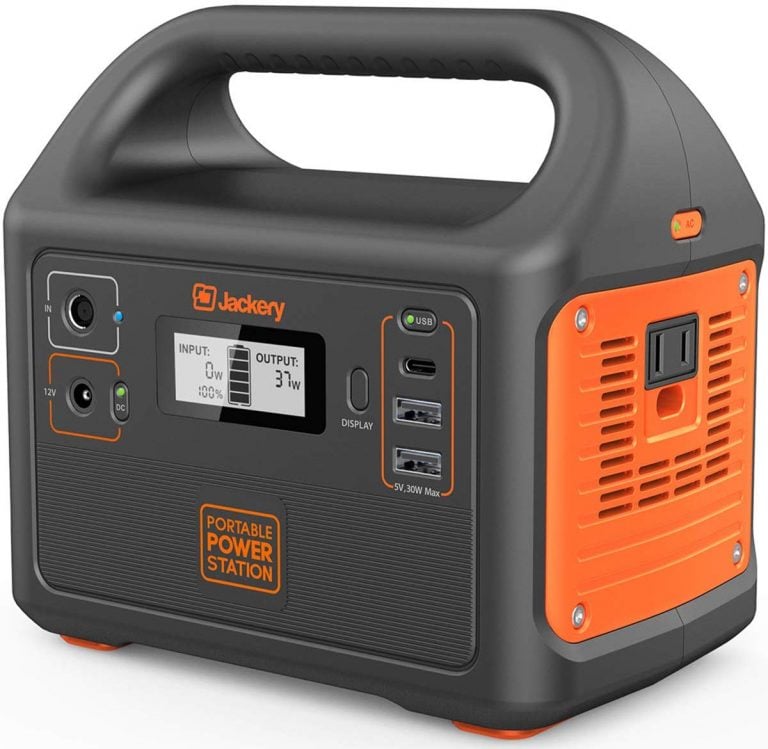 Jackery is offering up to a $100 discount on select products such as the E160 portable power station, PowerBar and the Explorer 500 portable power station. For more Black Friday deals, see our lists here and here.
FTC disclosure: VALUEWALK is a participant in the Amazon Associates Program, whereby we earn a small percentage if you purchase an item (we have no idea who purchases what) Each of your purchases via our Amazon affiliation links supports quality journalism at no additional cost to you.
ADW Capital's 2020 letter: Long CDON, the future Amazon of the Nordics
ADW Capital Partners was up 119.2% for 2020, compared to a 13.77% gain for the S&P 500, an 11.17% increase for the Russell 2000, and an 8.62% return for the Russell 2000 Value Index. The fund reports an annualized return of 24.63% since its inception in 2005. Q4 2020 hedge fund letters, conferences and more Read More
Q3 2019 hedge fund letters, conferences and more
Jackery E160 Portable Power Station
Link; Deal Price: $117.99; Discount: $45 off
Start: 5:30 am – 11:30 am PST 11/29/2019
Jackery E160 portable power station is equipped with a 167 watt-hour (46,400mah/3.6V) lithium-ion battery pack, no fuel or gasoline needed, no fumes, no clanging! Pack light for your next camp trip with Jackery portable power station.
Portable power station special designed for charging phones, tablets, laptops, gopro and other smaller electronics. Explorer 160 features 1* AC outlet (110V 100W 150W Peak), 1*USB-C port, 2* USB-A ports and 1* standard DC 12V port , power your outdoor adventure without worry.
Pairs well with Jackery Solar Saga 60W/100W (sold separately), easily get recharged with efficient solar panel. Built-in led flashlight with SOS mode (long press the button) portable power station, convenient for outdoor activites; Jackery Portable power station with solid handle, easy to carry wherever you go.
Jackery Power Bar
Link; Deal Price: $89.99; Discount: $30 off
9:50 am – 3:50 pm PST 11/29/2019
Your safety, our concern! Each PowerBar has been designed to the highest safety and quality standards, ensuring reliability and performance
110V/85W (100W Peak) AC outlet provides a great solution to AC power supply. Compatible with a wide variety of laptops and other AC plug devices( devices that operate at no more than 85W ), Jackery portable power external battery is perfect for travel and business trip on plane and outdoor family camping (NOTE: please press the power button for 2 seconds to turn on the AC output and remember to turn off the AC outlet after using or the battery will drain out)
[NOTE: It may only provide about 50% charge to your MacBook Pro 15″ if you are using the laptop the whole time while charging] Comes with USB C, QC3.0 and 5V/2.4A three USB outputs. PowerBar powers iPhone and Galaxy up to 8 times, offers a 1.1 charges to 12" Macbook , 70% charges to your MacBook Pro 15″ without using your laptops while charging.
Jackery E500 power station
Link; Deal Price: $399; Discount: $100
Start: 00:00 am – 23:59 pm PST 11/29/2019
Featuring standard PURE SINE WAVE AC outlet this Jackery Explorer 500 portable power station provides stable power to a wide range of AC-relied devices from TVs, projectors to small blenders, a pellet smoker, etc. which rated under 500 watt(surge 1000W). Standard 12V/10A carport and 3*5V/2.4A USB ports power/charge all your car appliances and small electronic devices like car coolers, air pumps, car vacuums, laptops, phones. Enjoy a camping party like no others.
Can be quickly (1)recharged under the sun with Jackery SolarSaga 100W Solar panel (Sold Separately) within 14-hrs (in full sun) while living outdoors; (2)recharged from a carport within 16 hrs while on-the-road/off-road (charging cable included); (3)or recharged from an AC wall outlet within 8 hrs (charging cable included).