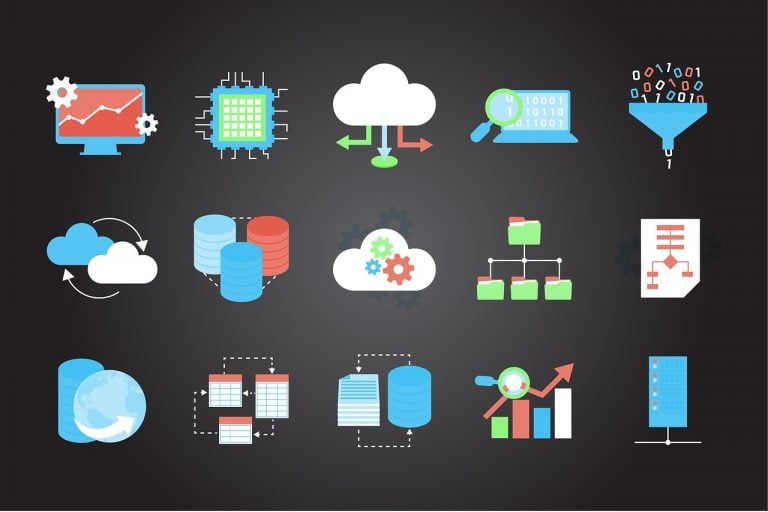 Be it via laptop, tablet, game console, or mobile phone, accessing the internet is part of everyday life. It's used for work, leisure, communication, research, gaming, entertainment, and everything in between, but with it being so normalized, many people have forgotten the worries that we had while browsing the internet even as recently as 15-odd years ago.
People used to be very cautious about malware, viruses, and spyware, but since protection software has become stronger and the average internet user is arguably savvier (maybe just more confident), those fears have eased away. Yet, this has left many exposed and unknowing of other less obvious threats that we face online. You don't have to look far to see a long list of privacy protection issues and data leak scandals, such as those concerning Windows, Apple iPhone, and Facebook.
This isn't to say that the internet needs to be avoided, but that it should be approached with due caution due to the potential of such privacy problems occurring while going about your everyday business. This is why virtual private networks (VPNs) have come to the fore in recent years. The origins of VPNs can be traced back to Microsoft's peer-to-peer tunneling protocol in the late 90s that was used to create a secure network  through tunnels of data encryption. Where once they were utilized to provide employees secure and direct access to a business' server and information, they have now been extrapolated to suit the privacy, speed, and access demands of the online public.
ValueWalk's July 2022 Hedge Fund Update: Tiger Cub Hedge Fund Shuts Down
Welcome to our latest issue of issue of ValueWalk's hedge fund update. Below subscribers can find an excerpt in text and the full issue in PDF format. Please send us your feedback! Featuring Andurand's oil trading profits surge, Bridgewater profits from credit, and Tiger Cub Hedge Fund shuts down. Q1 2022 hedge fund letters, conferences Read More
So, what do VPNs now offer people that they once didn't, and how do they benefit internet users?
Focus on public Wi-Fi use and scandals
Over the course of any activity, whether it's online or in the physical world, no one wants to think that they are being watched or that their data or activities are being tracked and recorded. With more and more hacking scandals and data breaches coming to light, people are starting to become familiar with the need to protect their information while using the internet. Unfortunately, devices don't tend to offer the level of protection that is necessary to guarantee the safety of your data when going online.
Virtual private networks, however, now come in the form of a software download that can be installed on your computer or device to give you access to the supplier's servers, creating a protective barrier between your activities and anyone who may attempt to try to have a look – be they a hacker or a government. To ensure this safety, the VPN sends your data traffic through a tunnel of sorts, which is so heavily encrypted that it would take the world's faster supercomputer thousands of years to break in and access your data.
One of the main reasons why deploying a VPN has become so integral to everyday internet use is because of the rise of public Wi-Fi networks. We all live very busy work lives which often lead us to access the internet when we're out and about or en route to a destination. The problem with public networks, as opposed to private home networks, is that anyone could be on there with you and they may be capable of accessing your data with the right knowledge and tools. The tunnel of encryption created by a VPN stops these invasion attempts from occurring while you do work or seek entertainment on a public Wi-Fi network.
Benefitting the entertainment seeker
As stated, VPNs were originally introduced to allow workers to gain access to the secure servers of their businesses or students to get onto their campus's network. Today, though, people have extrapolated the multi-location elements of virtual private networks that allow users to appear as though they are in one place when they are actually elsewhere. This has come in particular use for people who are either traveling and wish access to entertainment options of their home country or those who want to gain access to content that is restricted or unavailable in their location.
Before, virtual private networks could simply offer a secure and protected connection, even if it did slow down the bandwidth somewhat. But now, as people want to access rather heavy content via the internet, VPNs need to ensure that the use of their software will not only allow access to another geographical location while protecting data but also uphold quick speeds. This is why certain VPNs get high ratings, because they pass tests of speed during common activities such as hardcore gaming, downloading, and simple browsing. There are several such products on the market, including highly-rated NordVPN, which is owned by a Panama-based company.
The access to entertainment provided by VPNs continues to grow in appeal due to the various methods deployed by national and international companies to restrict access to certain shows, movies, and games due to their broadcast rights. Our current climate of content consumption on demand has people craving access to everything whenever they want. So, when they read one of the many articles online about a new show from abroad or a Netflix of a different nation having a certain movie that they want to see, people often choose tunnel to that country via a VPN server to gain access.
While the original uses of virtual private networks were crucial for early businesses using the internet or an online connection, VPNs have now evolved far beyond being mere protective tunnels to work servers. In 2019 and beyond, people all over the world utilize their high levels of encryption to uphold anonymity and protect their data as well as access geographically locked content.
Updated on