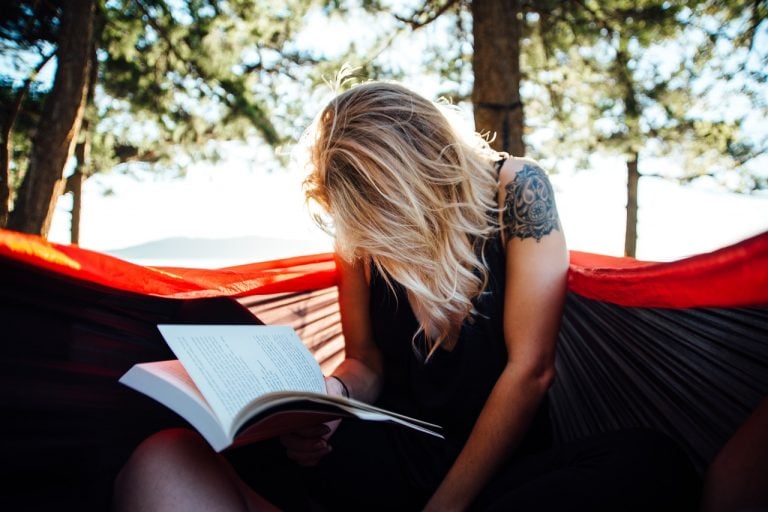 Coffee and long study nights are something that every student is familiar with during exams. Concentration can be a challenging task during this period. Students have numerous distractions like the wish to participate in various activities and a social life that is quite engaging. There are only a few who can stay away from all this and study regularly. Leading a life where one studies for weeks is not something that the majority wants. Along with getting top grades, a lot also desire to enjoy their time at college and have fun. So, how can one improve his or her performance without burdening themselves with the pressure? Here are a few tips and study hacks that will help you in getting good grades without cramming. Some of these might be unusual, but, they will surely do wonders for you.
[REITs]
Macro Hedge Funds Earn Huge Profits In Volatile Macro Environment
With the S&P 500 falling a double-digit percentage in the first half, most equity hedge fund managers struggled to keep their heads above water. The performance of the equity hedge fund sector stands in stark contrast to macro hedge funds, which are enjoying one of the best runs of good performance since the financial crisis. Read More
Q3 2019 hedge fund letters, conferences and more
Top study hacks
#1 Cramming is not the solution
By planning your studies in an organized way, is a great study hack to help you get rid of cramming. Moreover, if you can review the lessons daily, it will be really beneficial. This technique will help you to study in a smarter way where there is not that much pressure, and at the end of the day, there will be no need to cram.
#2 Divide the course into smaller subparts
The materials that a student has to go through during the entire semester are often too much. Therefore, to get a better understanding and to make it easier for yourself, divide the workload into smaller parts.
#3 Create notes and use keywords
Going through the books and online study material can be a challenging task. Not only will it consume a lot of time, but it will be rather a headache. So, create notes using simple keywords to ease out the learning process.
#4 BoomEssays
Multiple times you will be required to write assignments and essays for your college. In such situations, you can take advantage of companies who provide essays for sale. By getting a professional writer to do a task, you can reduce stress as well as get good grades.
#5 Jog your memory in an unusual way
Students opt for various methods to retain the concepts in their memory. For example, you could memorize definitions matching the tune of your favorite song. Or, form different abbreviations to remember the lists or chronology present in the course.
#6 Color coding
Color coding really helps students in retaining information. The brain is better designed to memorize things on the basis of different colors, pictorial representations, etc. Thus, highlighting in colors while reading or deciding on a color pattern for the pointers can be of great help.
#7 Video lectures
We live in an age where everything is recorded and used later. Same is the case with lectures. There are numerous video lectures and tutorials to help you get a better understanding of the topic. You will have a cleared opinion, and more importantly, you will remember everything better.
#8 Ignore the distractions
Students have an endless number of things to distract them. However, to be able to study properly and remember whatever you learn, ignore all the gadgets and things that distract you. Make sure there is nothing that comes in your path to help you focus properly.
#9 Mnemonic devices
Make the use of mnemonic devices such as rhymes or acronyms that can help you retain information that you have gained while studying. With such techniques, your task will be simpler and quicker to complete.
#10 Award yourself
It gives humans that extra bit of motivation and enthusiasm whenever there is an award or recognition gained after completing a task or competition. So, maybe after completing a topic or chapter, you can reward yourself. You can do so by giving yourself some time to watch your favorite sitcom or by getting yourself something to eat.
#11 Sleep
During studies, sleep is one of the most important factors. A lot of students sacrifice their sleep to cover that extra topic or to do another revision. However, before your exams or even during your normal study time, it is crucial that you come with fresh mind. So, make sure you get enough sleep and are not exhausted.
#12 Set up your study environment
A vital study hack is important to have a place where you can study peacefully without distractions. Some people prefer learning in the library, and some prefer doing it on their bed, whichever place you are more comfortable with, go with that.
#13 Listen to music
Listening to music is considered as a therapy as it relaxes the mind and brings a feeling of peace from within. Thus, listening to music actually helps in enhancing concentration and in grasping difficult concepts better.
Studying and completing assignments can be fun yet challenging task. However, to ease out college life, it is essential to know certain study hacks that can make the educational process easier.
Updated on