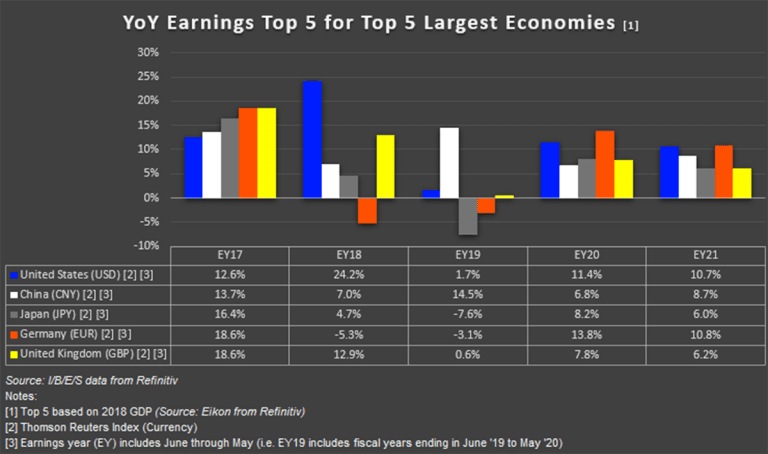 As the US and China gear up for another round of trade talks  or trade war escalation and market volatility persists, Refinitiv's experts dive into expectations and potential outcomes, which is not in the form of an all-encompassing deal.
US/China upcoming trade talks: Expectations low, hopes rest on ceasefire amid worries of trade war escalation
Divyang Shah, Macro Rates Strategist, Refinitiv, comments:
Q3 2019 hedge fund letters, conferences and more
Ray Dalio At Robin Hood 2021: The Market Is Not In A Bubble
At this year's annual Robin Hood conference, which was held virtually, the founder of the world's largest hedge fund, Ray Dalio, talked about asset bubbles and how investors could detect as well as deal with bubbles in the marketplace. Q1 2021 hedge fund letters, conferences and more Dalio believes that by studying past market cycles Read More
"There has been a lot of news to digest when it comes to US/China trade ahead of trade talks. The latest headline is that China is still open to a partial deal despite the US blacklist but this is on top of 1) the US adding to China entity list earlier in the week; and 2) White House still looking at limits to capital flows. China has not stayed silent, threatening to retaliate while still indicating that it will not budge over not having a subsidy policy and industrial policy in any final agreement.
That China wants a mini-deal is evident, especially as it is despite the negative actions from the US this week. However, what is uncertain is whether the US is willing to stomach something partial having adopted a stance that it has to be 100% or nothing. Last Friday Trump indicated that if the deal is not going to be 100% then "we're not going to make it". But the potential for China to restart agricultural/energy purchases could be alluring for a President worried about the outlook for the economy and facing impeachment troubles at home.
One way to sell a mini-deal would be that it opens the door to a full deal and for negotiations to continue. During this phase further trade war escalation would be paused and at best only partially reversed. The alternative scenarios are 1) that there is no mini-deal and negotiations continue; or 2) talks breakdown completely and Trump is forced to deliver on the next and more significant phase of tariffs. Had the S&P500 been closer to the record highs the scenario of escalation would have made more sense but it is likely that a mini-deal is reached and with it a ceasefire on further tariff increases."
Following Divyang Shah, Jeoff Hall, Managing Economist, Refinitiv has said:
"The trade war has reduced U.S. GDP by upwards of 0.4-0.5-percentage point and global GDP by upwards of 1.0%. Trade wars are not "easy to win" as Trump quipped. We have not materially closed the trade deficit with China, which was ostensibly the principal goal."
Although market volatility has raged on this week, David Aurelio, Senior Manager, Equity Markets Research advises that "despite the ongoing trade tensions, analysts expect year-on-year (YoY) earnings growth in 2020."