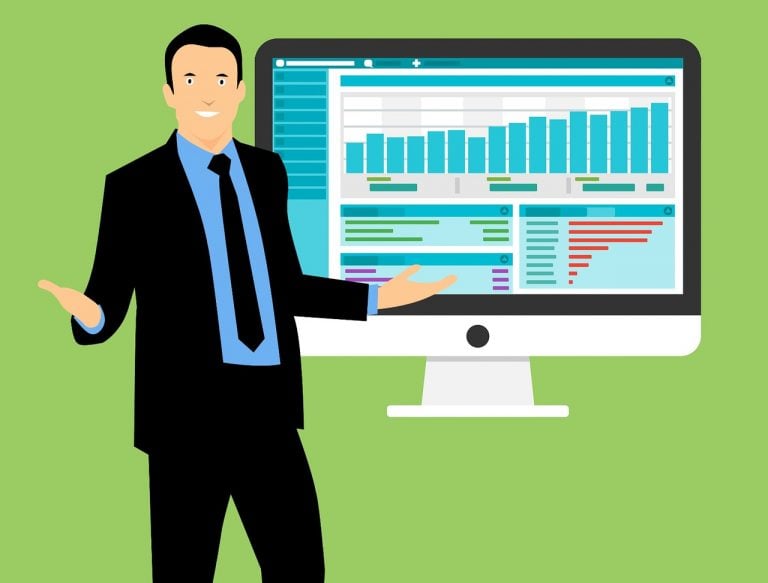 The King Report October 8, 2019 Issue 6108: ESZs traded lower on Sunday night due to the report that China is against a broad US trade deal and the US won't take a minor deal ahead of US china trade talks.  Also, Japan's Leading Index for August fell to 91.7 from 93.7.  This is the lowest reading since November 2009 (90.5).
Europe opened higher on the standard trader buying for the Monday rally.  The rally ended with 25 minutes.  ESZs and European stocks declined for an hour and then traded within a 3-handle range until jumping at 6:00 ET on a report that US reaffirmed that China trade talks would still be conducted on October 10.  Though this report initially appeared on September 26, the US confirmation that the meetings would still occur induced algos and traders to buy ESZs.
Q3 2019 hedge fund letters, conferences and more
Exclusive: Third Point is diving into the private and SPAC markets [In-Depth]
Dan Loeb's Third Point returned 11% in its flagship Offshore Fund and 13.2% in its Ultra Fund for the first quarter. For April, the Offshore Fund was up 1.7%, while the Ultra Fund gained 2.3%. The S&P 500 was up 6.2% for the first quarter, while the MSCI World Index gained 5%. Q1 2021 hedge Read More
US-China trade talks to resume on October 10: White House
Beijing's top trade envoy Liu He will meet with US Trade Representative Robert Lighthizer and Treasury Secretary Steven Mnuchin beginning on Thursday, the White House said in a statement
https://www.moneycontrol.com/news/world/us-china-trade-talks-to-resume-on-october-10-white-house-4510521.html
Original report on September 26, 2019: China trade talks are set to resume on Oct. 10
https://www.cnbc.com/2019/09/26/china-trade-talks-set-to-resume-oct-10.html
Besides the usual Monday rally, traders wanted to be long for Powell's 13:00 ET speech.
For the next 2.5 hours, ESZs and European stocks traded in another tight range with a modest negative bias.  When the NYSE opened ESZs and stocks declined.  As we opined in yesterday's letter, traders bought the opening dip.  The Monday rally attempt was on!
By 11:05 ET, ESZs and most major indices were in positive territory.  Larry Kudlow abetted the rally when he said the delisting of China companies "is not on the table".
https://www.reuters.com/article/us-usa-trade-china-kudlow-table/trump-economic-adviser-says-delisting-chinese-companies-is-off-the-table-idUSKBN1WM1O3?il=0
The Kudlow rally ended at midday.  ESZs and stocks then retreated because Powell's speech was a non-event.  Powell pontificated about Fed independence.  ESZs exploded higher at 13:30 ET on a Fox report that China's Commerce Ministry said China is ready to do a trade deal with the US on the parts of the negotiations both sides agree upon and China is prepared to establish a timetable for the harder issues to be worked out next year.  Trump and trade negotiator Navarro said they would not accept a partial deal.
ESZs and stocks declined when China said it will not concede on government subsidies and intellectual property laws.
Fox Business: China's Commerce Ministry says intellectual property changes will never be on table, will be dealt with through administrative regulations
The normal last-hour rally aborted during the final 30 minutes.  Volume was light all day, evidence of the last of real buyers.
German Factory Orders for August declined 0.6% m/m; 0.3% was expected.  However, July was revised to -2.1% from -2.7%,
Beijing Is About To Make an Epic Miscalculation: Rabobank's Michael Every
If China thinks Trump is going to crumble now just because he faces possible impeachment, they are about to get a very nasty surprise – and hence so are markets…
https://www.zerohedge.com/geopolitical/beijing-about-make-epic-miscalculation-rabo
Positive aspects of previous session
A couple rallies on US-China trade hype
Negative aspects of previous session
Stocks declined when the US-China trade hype narrative deflated
Ambiguous aspects of previous session
What will the Fed do if stocks keep falling while they cut rates?  QE 4?
First Hour/Last Hour Action [S&P 500 Index]
First Hour Down; Last Hour Down
Previous session S&P 500 Index High/Low: 2959.75; 2935.68
Pivot Point for S&P 500 Index [above/below indicates daily trend for traders]: 2944.74
Sen. Josh Hawley @HawleyMO: So let me get this straight. @HoustonRockets GM Daryl Morey expresses support for Hong Kong democracy movement & Chinese government pressures NBA to fire him? Moment of truth for NBA. Will they bow to pressure from repressive, authoritarian govt?
Trade talks doomed to failure?
Daryl Morey's Hong Kong Tweet Has Put His Relationship with the Rockets in Limbo
The Houston general manager came out in support of the protest movement in Hong Kong, and the backlash from Rockets owner Tilman Fertitta, the Chinese government, and Chinese business interests have rocked the franchise and the NBA
https://www.theringer.com/nba/2019/10/6/20901828/daryl-morey-hong-kong-china-houston-rockets-tweet-controversy
Remember, the NBA threated to move the 2017 NBA All-Star Game from North Caroline over a transgender restroom bill.  https://bleacherreport.com/articles/2627456-nba-releases-statement-regarding-north-carolinas-new-transgender-law
After the close, the US Commerce Department said it is naming 28 Chinese governmental, commercial, organizations including Hikvision to its blacklist over the treatment of Uighurs effective Monday.
https://www.bloomberg.com/news/articles/2019-10-07/u-s-blacklists-eight-chinese-companies-including-hikvision-k1gvpq77
Today – Powell speaks at 13:35 ET.  Traders will play for a rally into Powell's speech due to classical conditioning.  US-China trade talk headlines and stories will induce reactions from algos and lemmings.
For the past several sessions, activity has largely been trading patterns that are punctuated or thwarted by breaking news and tweets.  Obviously, this makes trading and investing more difficult due to unusual 'noise'.  One can argue this dynamic has been in operation for most of the past two years and is a reason that major indices are basically up a tad since January 2017.  The S&P 500 is +2% since January 2018.
ESZs are +4.75 at 21:00 ET.  Traders are ignoring the Commerce's Department's new blacklisting of Chinese entities.
The S&P 500 Index 50-day MA: 2941; 100-day MA: 2928; 150-day MA: 2907; 200-day MA: 2843
The DJIA 50-day MA: 26,490; 100-day MA: 26,429; 150-day MA: 26,305; 200-day MA: 25,883
S&P 500 Index support: 2935, 2930, 2922, 2910-14, 2900, 2880, 2870, 2855-60, 2850, 2841 (200 DMA)
Resistance: 2955-60, 2965, 2975, 2985-87, 2993, 3000, 3008, 3014
Expected economic data: Sept NFIB Small Biz Optimism 102.5, Sept PPI 0.1% m/m, Core 0.2% m/m; Chicago Fed Prez Evans 13:35 ET, Powell 13:50 ET, Minny Fed Prez Kashkari 17:00 ET
S&P 500 Index – Trender trading model and MACD for key time frames
Monthly: Trender and MACD are positive – a close below 2502.93 triggers a sell signal
Weekly: Trender is positive; MACD is negative – a close below 2823.03 triggers a sell signal
Daily: Trender and MACD are negative - a close above 3004.45 triggers a buy signal
Hourly: Trender and MACD are positive - a close below 2930.65 triggers a sell signal
Trump pulls back troops from northern Syria ahead of Turkish assault, Pentagon officials 'blindsided' - The White House announced late Sunday that Turkey will soon move forward with its planned military operation in northeast Syria where U.S. troops have been deployed and operating closely with Kurdish-led forces. The statement said Turkey will "now be responsible" for all ISIS fighters captured over the past two years…
https://www.foxnews.com/politics/turkey-announces-incursion-of-northeast-syria-us-backed-kurds-have-vowed-all-out-war
@realDonaldTrump: The United States was supposed to be in Syria for 30 days, that was many years ago. We stayed and got deeper and deeper into battle with no aim in sight. When I arrived in Washington, ISIS was running rampant in the area. We quickly defeated 100% of the ISIS Caliphate.... but it is time for us to get out of these ridiculous Endless Wars, many of them tribal, and bring our soldiers home. WE WILL FIGHT WHERE IT IS TO OUR BENEFIT, AND ONLY FIGHT TO WIN. Turkey, Europe, Syria, Iran, Iraq, Russia and the Kurds will now have to figure the situation out, and what they want to do with the captured ISIS fighters in their "neighborhood."…
NYT Jan. 23, 2016: U.S. Relies Heavily on Saudi Money to Support Syrian Rebels
When President Obama secretly authorized the Central Intelligence Agency to begin arming Syria's embattled rebels in 2013, the spy agency knew it would have a willing partner to help pay for the covert operation. It was the same partner the C.I.A. has relied on for decades for money and discretion in far-off conflicts: the Kingdom of Saudi Arabia…
https://www.nytimes.com/2016/01/24/world/middleeast/us-relies-heavily-on-saudi-money-to-support-syrian-rebels.html?_r=2
Liberals, who have opposed US military action for decades excoriated Trump for removing US troops from Syria.  NeoCons went apoplectic, especially when Trump condemned 'endless wars'.
Major Neocon Sen. @LindseyGrahamSC: By abandoning the Kurds we have sent the most dangerous signal possible – America is an unreliable ally and it's just a matter of time before China, Russia, Iran, and North Korea act out in dangerous ways.
@RyanGirdusky: If you thought the Iraqi War, the overthrow of Gaddafi, and arming Syrians rebels through operation sycamore was a good idea... maybe just sit this one out
@JackPosobiec: Just throwing this out there - maybe Syria wouldn't be in this mess if Barry, Hillary, and Brennan hadn't tried to overthrow Assad in the first place [Operation Timber Sycamore]
Turkish War Planes Strike Kurds: Trump's Warning To 'Obliterate' Ankara's Economy Wasn't Enough - airstrikes against the Semalka border crossing between #Syria and #Iraq [Kurds]…
https://saraacarter.com/turkish-war-planes-strike-kurds-trumps-warning-to-obliterate-ankaras-economy-wasnt-enough/
@Stone_SkyNews: Our contacts tell us that this strike which some are reporting as the beginning of a Turkish offensive inside Syria is a strike against PKK militants on the Iraqi side of the border which has been happening for some time. It's not a strike against Syrian-Kurdish forces
@LucasFoxNews: U.S. military will no longer allow Turkish flights in Syria along the border with coalition aircraft and will no longer share intelligence from drone feeds in the region with President Erdogan's forces: U.S. official
DJT retweet: @Doranimated: We aligned under Obama not with "the Kurds," but with the PKK, the sworn enemy of the Turkish Republic, our ally.  We were sowing the seeds of a Turkish-PKK war with that policy. We were also driving Turkey toward Russia.
The Intel IG told House Intel Com members that the whistleblower "had a prior working relationship with a prominent Democratic politician"!!!
IG could not explain 18-day window between Ukraine call and whistleblower complaint: sources
Sources further have told Fox News that Atkinson revealed the whistleblower volunteered he or she was a registered Democrat and had a prior working relationship with a prominent Democratic politician…
https://www.foxnews.com/politics/ig-could-not-explain-18-days-between-ukraine-call-and-whistleblower-complaint-sources-say
Intel Community IG Stonewalling Congress on Backdated Whistleblower Rule Changes
In tense testimony before the House Permanent Select Committee on Intelligence (HPSCI) on Friday, the inspector general for federal spy agencies refused to disclose why his office backdated secret changes to key whistleblower forms and rules in the wake of an anti-Trump whistleblower complaint filed in August, sources told The Federalist… Atkinson ignored legal guidance from both the director of national intelligence and the Department of Justice that the anti-Trump complaint was statutorily deficient and forwarded it to HPSCI even though it did not meet the legal definition of an "urgent concern" that is required to be given to Congress…
https://thefederalist.com/2019/10/07/intel-community-ig-stonewalling-congress-on-backdated-whistleblower-rule-changes/