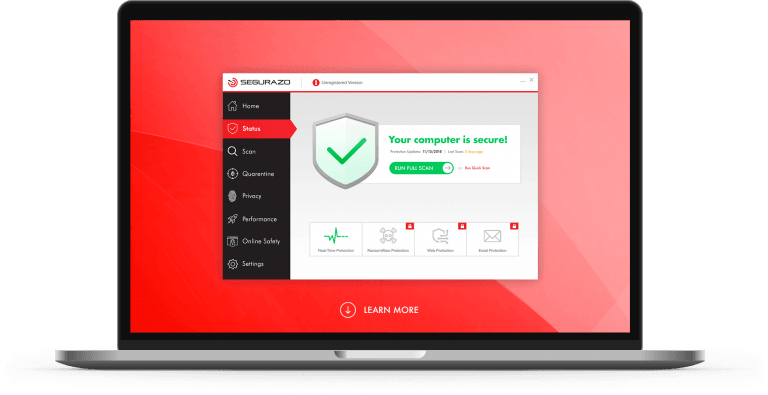 Segurazo Antivirus announced its latest consumer security portfolio that includes enhanced system performance and increased scrubbing effectiveness, adding another layer of protection to its antivirus software and enabling consumers to enjoy peace of mind as they go about their digital lives.

As the connected world evolves, so does the possibility for a cyber attack. Segurazo Antivirus' multi-level program offers solutions for users across devices and platforms. IT security experts at Segurazo Antivirus work to implement cutting-edge technology to help their commercial and individual clients stay safe from internet security threats.
[Exclusive] ExodusPoint Is In The Green YTD Led By Rates And EM/ Macro Strategies
The ExodusPoint Partners International Fund returned 0.36% for May, bringing its year-to-date return to 3.31% in a year that's been particularly challenging for most hedge funds, pushing many into the red. Macroeconomic factors continued to weigh on the market, resulting in significant intra-month volatility for May, although risk assets generally ended the month flat. Macro Read More
Q2 hedge fund letters, conference, scoops etc
Segurazo Antivirus' advanced scrubbing process consists of a complete scan of the user's system. This includes a rigorous scan of all hard disks, drivers and software applications.  Going beyond traditional antivirus software, Sergurazo Antivirus developers say the scrubbing process also includes a full scan of all auto-start programs and modules in the PC's memory, along with archived files where many PUP programs (such as Trojans, spyware and adware, along with other malware which may compromise your privacy) are lodged.
Developers at Segurazo Antivirus commented: "Consumers' security concerns continue to grow as more time is spent online, and the approach to protecting them is our highest priority. Our enhanced software provides features that will make protecting your families' online security easier than ever in their daily online activities."
Segurazo Antivirus' free version can dig deeper by scanning a consumer's removable drives, printers and network connections, including home smart devices, and thoroughly scan all files and devices on the computer network including root kits which lie deep within the registry where viruses tend to attack.
"One of our key differentiations is that our free version of this software is not a light version that consumers typically see on the marketplace.  These companies release a light version of their product and then try to upgrade the user to the premium version, which in actuality is the full version of the software."
Unlike other antivirus developers, Segurazo Antivirus releases a full version of the software as its free version.  This means that users enjoy the same, upgraded anti-virus protection with the basic version of the software, which is free via download to all users.
The company, which identifies accurate real time threats to a computer, works diligently to make sure it provides thorough, deep scan and analysis of a PC and can isolate and remove potentially unwanted programs and vulnerabilities including malware, phishing programs, Trojan horses, viruses, worms, and other issues.
Segurazo Antivirus' cyber security team consists of professionally trained, certified IT developers with over 50 years of experience.  They are vastly experienced in information security operations, forensic procedures, and data privacy, will actively apply their expertise in implementing strategies focused on any organization's operating model, regulatory background and technical demands.
With cybercrime damages expected to total $6 trillion annually by 2021, Segurazo Antivirus' mission statement is to create a secure digital world that's free of cyber threats. The company is staffed round-the- clock by a team of cybersecurity experts who maintain a comprehensive database of threat intelligence, which is used to protect customers.
"As malware threats and other viruses continue to increase year-over-year, cybercriminals are continuing their focus on findings ways to infiltrate computer networks without raising users' awareness," says company officials.  "Segurazo has gone beyond traditional antivirus programs to build a product designed to satisfy the unique needs of our consumers."
Segurazo Antivirus continues to innovate to better protect customers from all forms of malware while adding features that support its commitment to helping customers enjoy a secure and private digital life.
Updated on