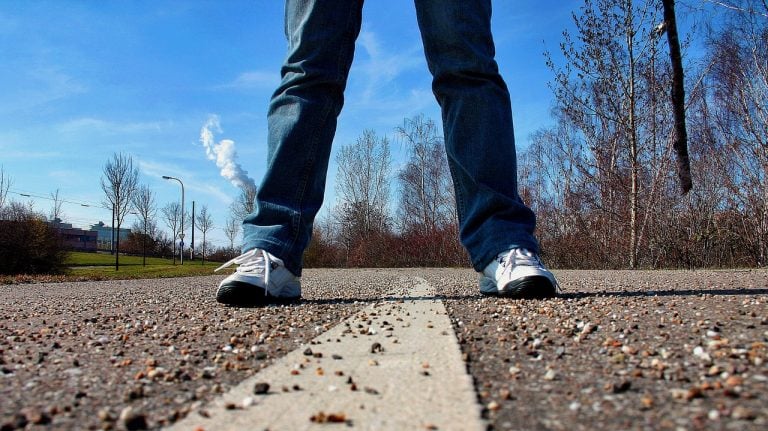 NBC Can Destroy Roman Farrow's Coverup Claims If It Wants; Three Employees Now Bound By Confidentiality Clauses Could Be Released
WASHINGTON, D.C.  (October 15, 2019) –  Instead of trying to simply deny them, NBC News president Noah Oppenheim could virtually destroy allegations of an extended coverup of sexual misconduct allegations long preceding Matt Lauer's firing, set forth in Roman Farrow's new book, by releasing the women from the confidentiality clauses he admits now legally bind them, suggests public interest law professor John Banzhaf.
Q3 2019 hedge fund letters, conferences and more
Khrom Capital killed it during the first quarter, continuing its strong track record; here are their favorite stocks
Khrom Capital was up 32.5% gross and 24.5% net for the first quarter, outperforming the Russell 2000's 21.2% gain and the S&P 500's 6.2% increase. The fund has an annualized return of 21.6% gross and 16.5% net since inception. The total gross return since inception is 1,194%. Q1 2021 hedge fund letters, conferences and more Read More
Oppenheim termed Roman Farrow's claims that NBC employees, who had reported Lauer's sexual misconduct to NBC long prior to his firing, were paid settlements to silence them "false," and a "lie."
Roman Farrow and Matt Lauer
More specifically he says that it's evident that "[Farrow's] smear rests on the allegation that NBC's management knew about and took steps to hide Matt Lauer's misconduct before his firing in November of 2017.  Without that, he has no basis on which to rest his second conspiracy theory - that his Harvey Weinstein reporting was squashed to protect Lauer."
Reportedly, "the NBC News exec goes on to list three people - a woman who is named in the book, an 'on-air personality' who departed in 2012 and a 'senior member of the 'Today' show team' who departed in 2017' . . .  who he said are 'the only three examples we can find that Roman Farrow alleges are Lauer-related before 2017, with even minimal detail'."
Allegations
He furthermore admits that all three signed a "completely standard separation agreement," which includes a "routine confidentiality clause that was designed to protect proprietary company information," but that was not used to "prevent an employee from reporting misconduct, nor has it ever been used that way."
Since he claims that "we have no secrets and nothing to hide," there's a very simple way to prove it, regain the public's trust and confidence, and virtually destroy Roman Farrow allegations in the process.
Since the confidentiality agreement is allegedly intended "only to protect proprietary company information" and not to "prevent an employee from reporting misconduct," NBC could simply provide to each of the three staffers who have been identified - if not to all persons employed during that period still bound by confidentiality agreements - a clear and legally binding release authorizing them to discuss any information they may claim to have about sexual misconduct by Lauer at NBC, and any attempt by NBC employees to cover up such information - provided only that they do not disclose "proprietary company property."
Confidentiality
The release could and should also provide for a mechanism - e.g., a very prompt hearing before a neutral panel - to decide whether specific information is "proprietary company property" or not.
If, once legally free to speak out, the individuals don't contradict Oppenheim's claim that "there is no evidence of any reports of Lauer's misconduct before his firing, no settlements, no 'hush money'," then the public will have every reason to believe NBC's denials, and to distrust claims in Roman Farrow's book "Catch and Kill," suggests the law professor.
On the other hand, if NBC refuses a reasonable request to permit the individuals to speak freely without fear of the consequences of breaching a legally binding confidentially agreement, the media and the public may reasonable doubt that, as Oppenheim claims, "we have no secrets and nothing to hide."
NBC and Roman Farrow
"A matter as important as this should not be decided as a "he said, he said; whom do you believe" issue, especially when NBC, in accordance with its own statement, could easily free individuals with direct knowledge of the situation to speak without breaching confidentiality agreements which NBC claims were never intended nor used to "prevent an employee from reporting misconduct," argues Banzhaf.