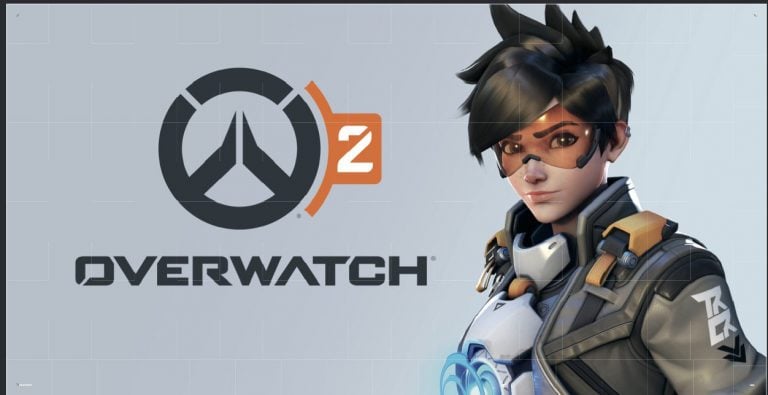 Overwatch is a popular first-person shooter game with a large fan base, with players around the world enjoying the ongoing Halloween event while many also embraced the Nintendo Switch launch last month. However, according to the rumors going on for months, a new game, Overwatch 2, is in the plans and could be announced during this year's BlizzCon. Recently, a possible logo leaked, hinting that the upcoming launch is real.

Rumors as reported by Kotaku have it that Blizzard plans to announce a few major games during its annual gaming convention, including Diablo 4 and Overwatch 2. There haven't been many leaks hinting at the popular game's launch until recently. Now, a new leak surfaced online on Twitter, suggesting something that closely resembles the Overwatch 2 logo, accompanied by the popular character Tracer, which has been on all major Overwatch related logos and posters over the past three years of the game's existence.
looks real for me pic.twitter.com/yRodauvNaL

How A Weakening PE Market Serves As Another Sign Of A Weakening Economy

Amid the turmoil in the public markets and the staggering macroeconomic environment, it should come as no surprise that the private markets are also struggling. In fact, there are some important links between private equity and the current economic environment. A closer look at PE reveals that the industry often serves as a leading indicator Read More

— Halldrix (@Halldrix) 27 October 2019
This is not the only tweet that mentions the potential game's launch. Another tweet surfaced, featuring an image of the Overwatch 2 logo and popular character Genji as well as the logo of character D.Va making an appearance on new promotional Coca-Cola cans.
Given that there are more than one source of Tweets hinting at the game's launch, it's highly unlikely that the photos are fake. However, given this info hasn't come directly from Blizzard, it's recommended to take this information with a grain of salt until Blizzard makes its announcement before or during Blizzcon, which starts on Nov. 1. Even so, GameRant suggests that even if the images are inaccurate, there are many indicators that point to the launch of Overwatch's successor on the upcoming event.
There is not much info about what the game will feature and how different it will be compared to its original. As Kotaku reported, it will be more PvE oriented which opposes its original. The report also compares the alleged game to Valve's "Left 4 Dead" which was extremely popular in the last decade, and saw a dystopian environment where a group of four people fights the zombies and fights its way to escape to the safe area. This can be easily achievable in Overwatch thanks to the prominence of robots with artificial intelligence known as Omnics. The game could possibly take place as a prequel where heroes fight the uncontrollable Omnic swarms during the Omnic Crisis. Other rumors from Kotaku and GameRant suggest that while the PvE content is likely to be prominent, the creators won't forget about the PvP concept that was the original identity, although it will be a little different and will feature new maps, modes and heroes.
The news about the new game installment excited most of the fans on social media networks, although when a famous Overwatch leaker Metro tweeted that there wouldn't be a way to transfer the existing progress from Overwatch to Overwatch 2, the comments had different reactions. The reactions are understandable given that a lot of people have spent real-life money on getting lootboxes, as well as promo skins from Overwatch League that occasionally launch, and much more.
Currently, there are no plans to be able to transfer items or progress from OW 1 to OW 2. Please don't take this as a fact, I think if Blizzard changes one thing, it should be this. Again, this is current plans and hopefully not set in stone.

— Metro (@Metro_OW) 22 October 2019
Fortunately, those hyped for the potential game launch won't have to wait too long. The upcoming Blizzcon is just around the corner where we'll learn more about the game and its features if it's to launch. While the game is speculated to be in development, it's still unclear which platforms the game could launch on. After a long wait, Overwatch launched on Nintendo Switch last month, suggesting that its successor may take some time before it also arrives to the console.
Updated on